100+ Affirmations for Wife to Make Her Feel Cherished
She deserves to be appreciated!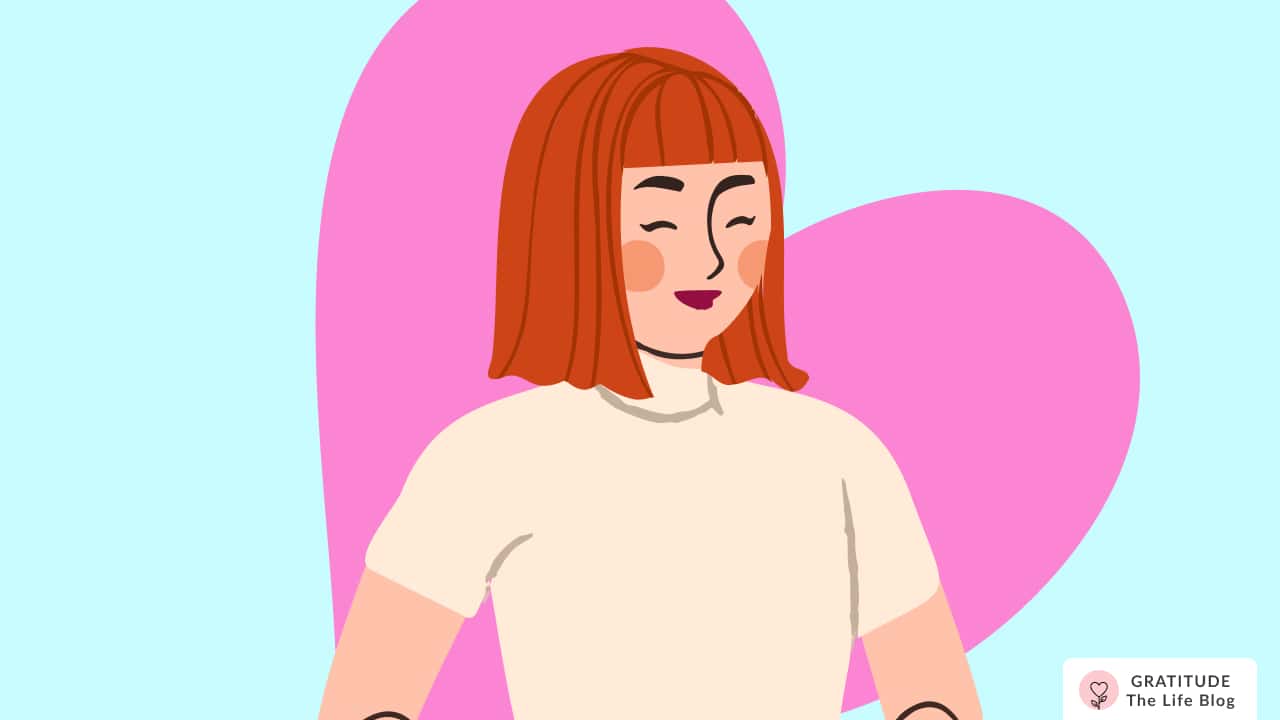 A few days ago, I published affirmations for husband and now it's time to publish the counterpart; affirmations for wife!
I'll be honest, these are very wholesome to write. Love is such a powerful and beautiful thing. It makes your heart stronger and a lot softer at the same time.
Love brings incredible joy and comfort to our lives and it asks to be nourished too. Like a garden that blooms its best when it is tended with care and compassion.
Most of what gratitude is about is not taking things for granted. I think especially in romantic love, as we grow more and more familiar with the person and spend time with them all the time, a lot of us take for granted what we used to really cherish and appreciate.
One of the ways to not let this happen is to use words of affirmation. Words of affirmation are an important love language and especially useful to tell your wife that she is wonderful, beautiful, and so important to you.
In this post, I will give you affirmations that you can say to your wife and make her feel cared for and loved.
Affirmations for Wife
Affirmations for Wife to Express Love
With you, every day is a good day.
You bring happiness into our lives every day.
You are my one and only.
I cherish the moments we share together.
My love for you keeps getting stronger.
You are the love of my life.
Your love fills my heart with incredible happiness.
I love you more and more every day.
I love you more than words can ever express.
You are the best thing that ever happened to me.
My heart belongs to you, now and forever.
Your love is my greatest treasure.
You make my world brighter every day.
You are the queen of my heart.
You and me, forever and always.
Our love is infinite.
You are my sunshine on the rainiest days.
I choose you, today and always.
In your eyes, I found my forever home.
My love for you grows stronger with each sunrise.
Gratitude Affirmations for Wife
You understand me like no one else.
I am so grateful for our connection.
I really appreciate our conversations.
Thank you for being my rock through and thorough.
Your presence in my life is the greatest blessing.
I am grateful for everything you do for our family.
Every moment with you is a gift.
I am blessed to have you as my wife.
With you, every day feels like a fairytale.
I'm thankful to have you as my partner in life.
You make my life so much more beautiful.
Thank you for being the anchor in our family.
I'm thankful for your unwavering support.
You do so much for us every single day... I am so so grateful!
With you, this house is now a home.
You are a blessing I'm thankful for every day.
I'm grateful for the laughter we share together.
Thank you for choosing me.
I am so lucky to be with you.
I can't believe how beautiful our lives are together!
Affirmations for Wife to Compliment Her
You are an incredible role model.
I admire your strength and determination.
Your smile lights up my world.
You are beautiful inside and out.
You are the most beautiful woman in the world.
Your beauty takes my breath away.
You have the kindest heart.
You are the funniest person I know!
You see little things with such excitement. It makes everything wonderful!
You carry yourself with such grace and confidence.
I'm drawn to you every day.
You are incredibly smart, and you keep getting smarter every day!
You are such a hard worker. I am really inspired by you.
You know what matter to you in life. I really appreciate how centered you are.
Your beauty radiates from the inside out.
You have a great sense of style.
You have compassion even in difficult time. I really admire you.
You are the best listener.
Your laughter is the sweetest melody to my ears.
You are a beautiful soul.
Your mind is a masterpiece.
Friendship Affirmations for Wife
You make every day an adventure.
I love spending time with you, no matter what we do.
You are not just my wife, but also my best friend.
You're the one I can always turn to for advice and support.
I love having fun with you.
I always enjoy exploring and going out with you.
I trust you with my pain and my deepest secrets.
You always respect me when I'm vulnerability. I feel safe with you.
You understand me like no one else ever could.
I'm grateful for the laughter and joy you bring into our lives.
Affirmations for Wife for Motherhood
I'm so grateful for the love you give to our kids.
Our family is stronger because of you.
You are an amazing mom.
Your love as a mother fills our home with warmth and joy.
Thank you for the sacrifices you make; they don't go unnoticed.
Your love and dedication to our children shape our family's future.
I feel so grateful to be a parent with you.
You've created such a warm and loving home for our kids.
I'm in awe of your strength and resilience as a mom.
You are the heart and soul of our family.
We are together in this. Go easy on yourself. I'm here through and through.
I love seeing you with our little ones.
Now that you're a mom, I can see the happiness so brightly on your face.
Even when times are tough, you push through. What a warrior!
Your wisdom and guidance are invaluable for our children and me.
Supportive Affirmations for Wife
I believe in your dreams, and I'm here to support you.
We make the perfect team.
You can always lean on me. I've got your back.
Your strength inspires me every day.
I believe in you and your dreams.
You are never alone.
I'm here to support you through thick and thin.
Your well-being is my top priority.
Together, we can overcome any challenge.
I'm your biggest fan and your most fervent supporter.
You are capable of achieving anything you set your mind to.
I'm proud of your determination and resilience.
Your success is my success, and I'll celebrate every milestone with you.
I'm here to lift you up when you need it.
You are my wife and I'll always stand by you.
I'm here for you, no matter what.
Affirmations for Wife about the Future
I look forward to a lifetime of love with you.
You are my forever and always.
Together, we'll paint a future filled with laughter and delight.
All of our dreams will come true.
I am so excited to live this life with you.
I can't wait to witness all the amazing things you'll do.
With you, our future is a canvas of endless happiness.
I'm thrilled about the adventures we'll take together.
Our future is bright and full of joy.
The best moments of our life are yet to come, and I can't wait.
Continue Reading: 100+ Words of Affirmation for Her & Him