45+ Inspiring Have a Great Day Quotes & Wishes
You deserve to have a great day every day!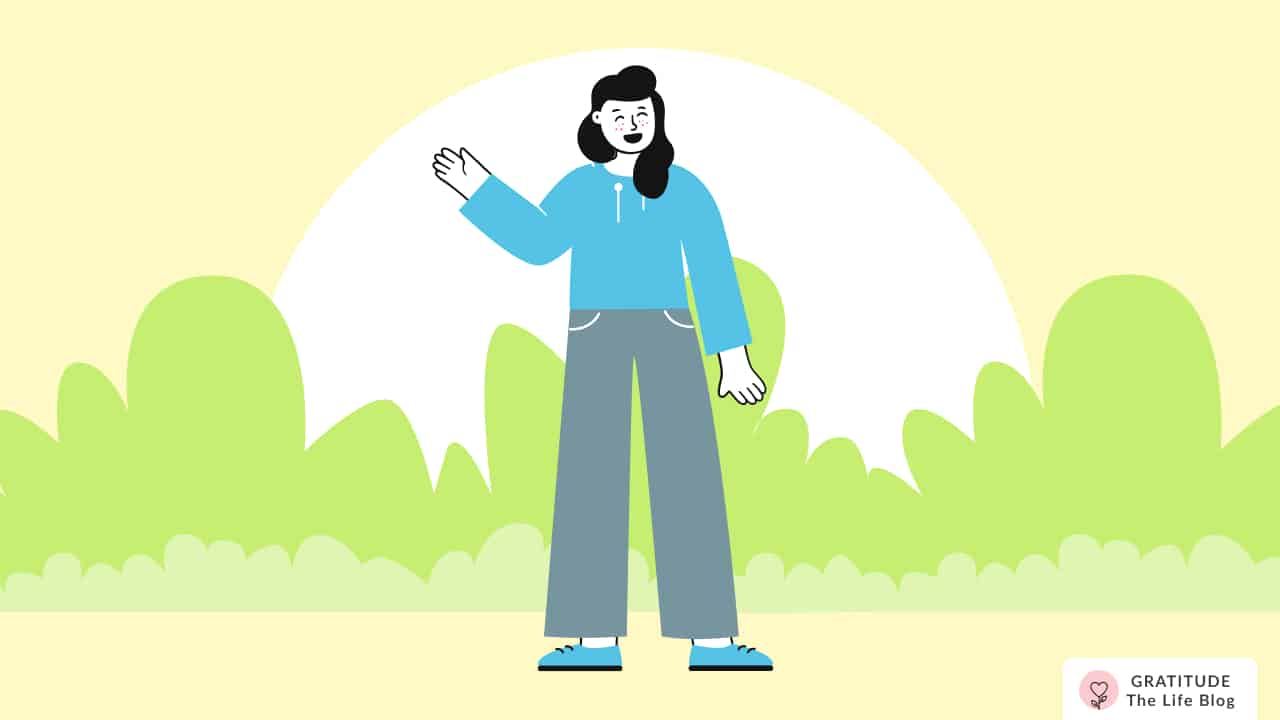 We all live such different lives. I'm in one of the world and you're in another. But, we're all alive together. And, we all deserve to be happy. And, that's why I'm here with some really wonderful have a great day quotes.
Who doesn't want to have a great day, right? But, it may not be the reality for a lot of us. So, I hope that with these great day quotes, you will find a light of hope and joy.
As I went through these quotes, I found a renewed sense of value for my life and how I should not take it nonchalantly. If there are things that are bothering me and I'm still sticking up with them because one day I'll be better, it's not what I deserve, and I can't take life for granted like that.
I hope that you too find something valuable in these have a great day quotes, or at least find a smile blossoming on your face. You will also find have a great day wishes at the end that you can send to your friends and family to make them feel better.
Have a Great Day Quotes
"Every day is a good day to be alive, whether the sun's shining or not."
― Marty Robbins
"I believe every day is a good day when you paint."
― Bob Ross
"Every day should be a good day. People fool themselves that they'll be here forever."
― Stephen A. Schwarzman
"Every day that I wake up has to be a good day!"
― Bret Michaels
"I have learned over the years that the nicest thing I can do is to just say to myself, "Good Morning Darling, I love you; we're going to have a really great day today."
― Louise Hay
Another way to have a great day is to listen to these positive daily affirmations:
"I've always measured a good day as one where I can read, write, and run."
― Maggie Rogers
"A broken wing simply means, you have to find another way to fly. Have a wonderful day people."
― Kerry Katona
"A good day is a good day. A bad day is a good story."
― Glennon Melton
"Any day above ground is a good day. Before you complain about anything, be thankful for your life and the things that are still going well."
― Germany Kent
"Don't count the days, make the days count."
― Muhammad Ali
"I get up every morning and it's going to be a great day. You never know when it's going to be over so I refuse to have a bad day."
― Paul Henderson
"When you're wide awake, say it for goodness sake, it's gonna be a great day."
― Paul McCartney
"Make each day your masterpiece."
― John Wooden
"Don't expect a great day; create one."
― Bob Proctor

"Lovely days don't come to you, you should walk to them."
― Rumi
"You have to remember that the hard days are what make you stronger. The bad days make you realize what a good day is. If you never had any bad days, you would never have that sense of accomplishment!"
― Aly Raisman
"It's a great day to be alive. I know the sun's still shining when I close my eyes."
― Travis Tritt
"Today, give a stranger one of your smiles. It might be the only sunshine he sees all day."
― H. Jackson Brown, Jr.
"None of us know what will happen. Don't spend time worrying about it. Make the most beautiful thing you can. Try to do that every day. That's it."
― Laurie Anderson
"I am grateful for being alive today. It is my joy and pleasure to live another wonderful day."
― Louise Hay
"It's time to start living the life you've imagined."
― Henry James
"I hope everyone that is reading this is having a really good day. And if you are not, just know that in every new minute that passes, you have an opportunity to change that."
― Gillian Anderson
"Today's a great day to change a life. Starting with yours."
― Robin Sharma
"A day is a day. It's just a measurement of time. Whether it's a good day or a bad day is up to you. It's all a matter of perception."
― Donald L. Hicks
"Even the worst days have an ending, and the best days have a beginning."
― Jennifer Coletta
"Every single day is a good day no matter how bright or dark it is because it always brings an opportunity to start a positive beginning in your life."
― Edmond Mbiaka
"Smile in the mirror. Do that every morning and you'll start to see a big difference in your life."
― Yoko Ono
"We don't "have" a great day, we "make it" a great day!"
― Frosty Westering
"Every day is a good day. There is something to learn, care and celebrate."
― Amit Ray
"Everyone has highs and lows that they have to learn from, but every morning I start off with a good head on my shoulders, saying to myself, 'It's going to be a good day!'"
― Lindsay Lohan
"Today is your day, your mountain is waiting. So get on your way."
― Dr. Seuss
Have a Great Day Wishes
Good morning! Wishing you a day as bright and beautiful as you are.
Rise and shine, dear friend! May your day be filled with happiness and laughter.
Sending you positive vibes and good energy to help you have a great day ahead. You got this!
Hope your day is as lovely as you are. Keep smiling and shining.
Let the sun's rays warm your face and fill you with joy. May your day be as wonderful as you are.
Wishing you a day full of good surprises, exciting opportunities, and amazing experiences. Enjoy every moment!
May your day be as cheerful and delightful as your presence always is. Have a great day, my dear!
Sending you love, light, and blessings to brighten up your day. Enjoy every moment to the fullest!
Remember that you are loved and appreciated, and that you have the power to make this day amazing. Have a great one!
Start your day with a grateful heart and positive mindset, and watch how the universe aligns to make it a wonderful day. Enjoy!
May your day be filled with all the things that make your heart happy. You deserve nothing but the best!"
Wishing you a day that's full of sunshine, rainbows, and everything nice. Go out there and make it a great one!
Every new day is a new opportunity to make your dreams come true. Believe in yourself and make it happen. Have a great day!
Sending you a big hug and lots of love to start your day off right. Remember, you are capable of achieving anything you set your mind to!
May your day be as sweet as you are, filled with laughter, love, and all the good things in life. Enjoy!
Take the 21-day Happiness Challenge