Linda's Story - Struggle of Self Love
Here is an inspirational, real-life story of gratitude from Linda.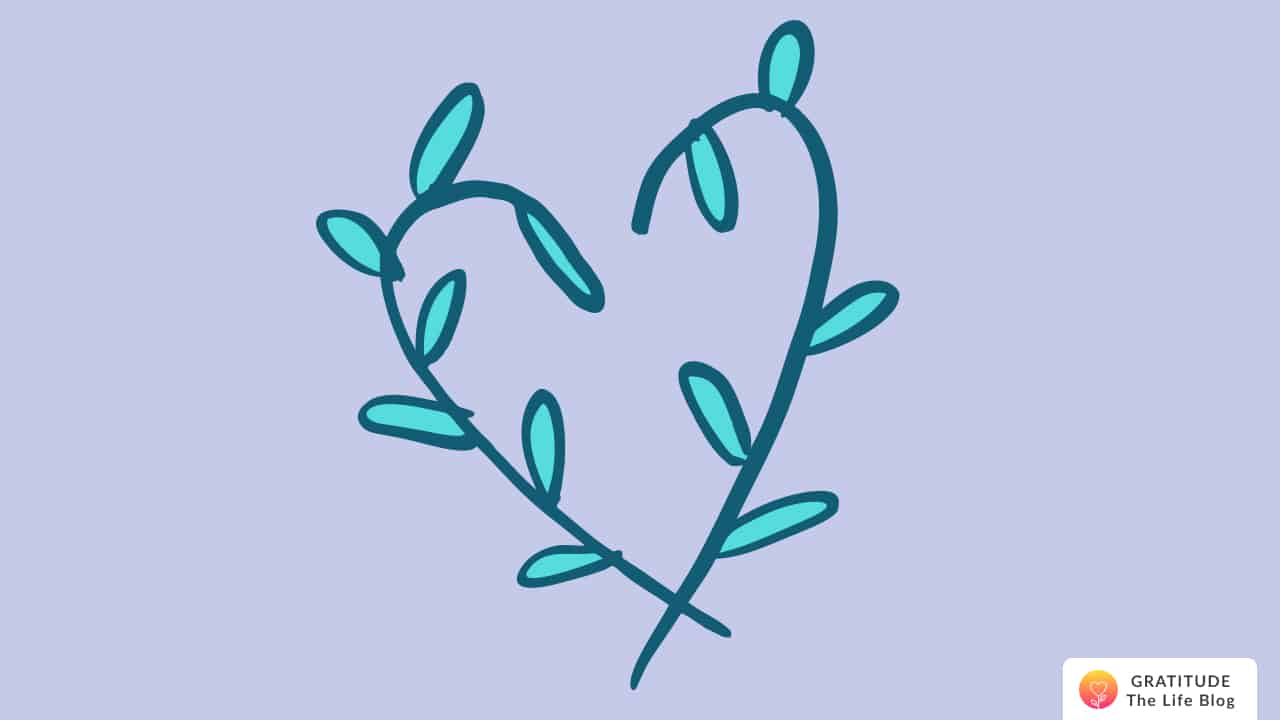 Before I found the Gratitude app, my mind, body, and soul were in a terrible place. I was/am addicted to shooting up meth and heroin.
So much so that it totally got out of hand and out of control. I thought my family didn't care much for me because I am the black sheep or the lone wolf.
I am a twin to a brother...at this time my mother was really waiting on her son as she already had 2 daughters. My love growing up was tough, feeling like I wasn't part of the family.
As I grew up my heart was just never truly happy. I got married at 19 in 2006 and had 2 beautiful children McKenzie who is now 12 and James who is now 7.
My marriage was unhealthy and their father beat me. I thought I had done something wrong to deserve it, in reality, I did not.
This pushed me to deal with it for 8 years and then after 5 years of being separated it finally ended in divorce.
During that time was when my struggle with drugs really grab hold of me by the hand and walked me down the darkest path I had ever wandered.
I met a guy named David and we got pregnant.
About 21 weeks into the pregnancy finally my insurance was accepted and I went to the Dr since I was so far along the 1st thing the Dr did was an ultrasound (at this time I was sober) and on the big screen, I saw no heart where the heart was supposed to be....and in all my fear I was right.
All this time the baby didn't have a heart. The baby was dead and had been dead inside me for a while but my body never noticed and so it kept growing and protecting the baby.
I went back to the Dr and he had to put me to sleep for a DNC to clean the remains out of me which he didn't complete the proper way and my body ended up septic.
This is where my story gets worse and out of control with the addiction. I was already depressed and stuck wondering why I or the baby deserved any of this... so I just laid on my living room floor bleeding and not caring about myself at all.
I started abusing the pain meds and then stumbled across the needle. This was May of 2016.
In September David and I was pregnant again. I lost the baby at 10 weeks, normal miscarriage, nothing like I experienced before....but nonetheless still majorly depressed...
I found out David had been cheating and so I called my then best friend now fiance. He made me his number 1 priority.
Took him 3 days to make it to as he was on foot and in Missouri and I live in Arkansas. I asked him how long he could stay and he replied as long as you need me to.
We eventually became a couple and we ended up having 2 innocent babies. Payden came to us in the year 2018 and Clarity in the year 2019. She is 1 and he is 2.
I was clean and sober during both pregnancies and Payden was born prematurely while his father Brody was in jail.
Brody didn't get to meet Payden until he was 5 weeks old so I went thru the pregnancy the birth for 2 weeks in NICU and the first 6 weeks of his life alone...that pushed me into using.
His father came home and we started using together. That's never any good DHS finally caught wind and stepped in and took our son.
At this time my oldest was living with her father so they're currently still in my life which I am grateful for...we taught the state and were granted Payden back to us.
And that's where we fucked up again. We started using the needle and heroin and meth and any opiate pretty much that we could get our hands-on.
We were both in and out of jail and the state caught wind again. They stepped back in when Clarity was 7 months old and Payden was 1 and they took both our babies.
We have yet to get them back. At this point, all 4 of my life were not in my life and the state ordered a no-contact order be put into place. And that made us lose all control and hope.
We started making trips to Oklahoma city once every 2 days to pick up meth and heroin and we would sell them when we made it home. We ended up getting caught. AMD sent us to jail.
Finally, Brody ended up staying in jail and I was in the free world. I had decided I had enough. I miss my kids and I want them to remember me and to be someone they can look up to and be proud of.
So 2 weeks ago, I called my sister. She's the one adopting them thru the state of Arkansas...and told her to please take me to a rehab.
So I went in the following day which was May 25th, 2021....and I'm still here today 16/17 days later I am clean and sober and thinking more clearly...and I've gotten to call and speak to each one of my kids except for one.
The oldest McKenzie, she's still holding all these grudges against me and I can't give her anything more but time to get past it.
Anyways, I thought I'd share my story thus far in Hope that it helps somebody out there to not lose hope even when it seems impossible it is very possible if you set your mind to it.
Take the 15-day New Year Challenge