Hannah's Story - A girl that can
"But, I didn't let that depression take over. I found gratitude, I found myself."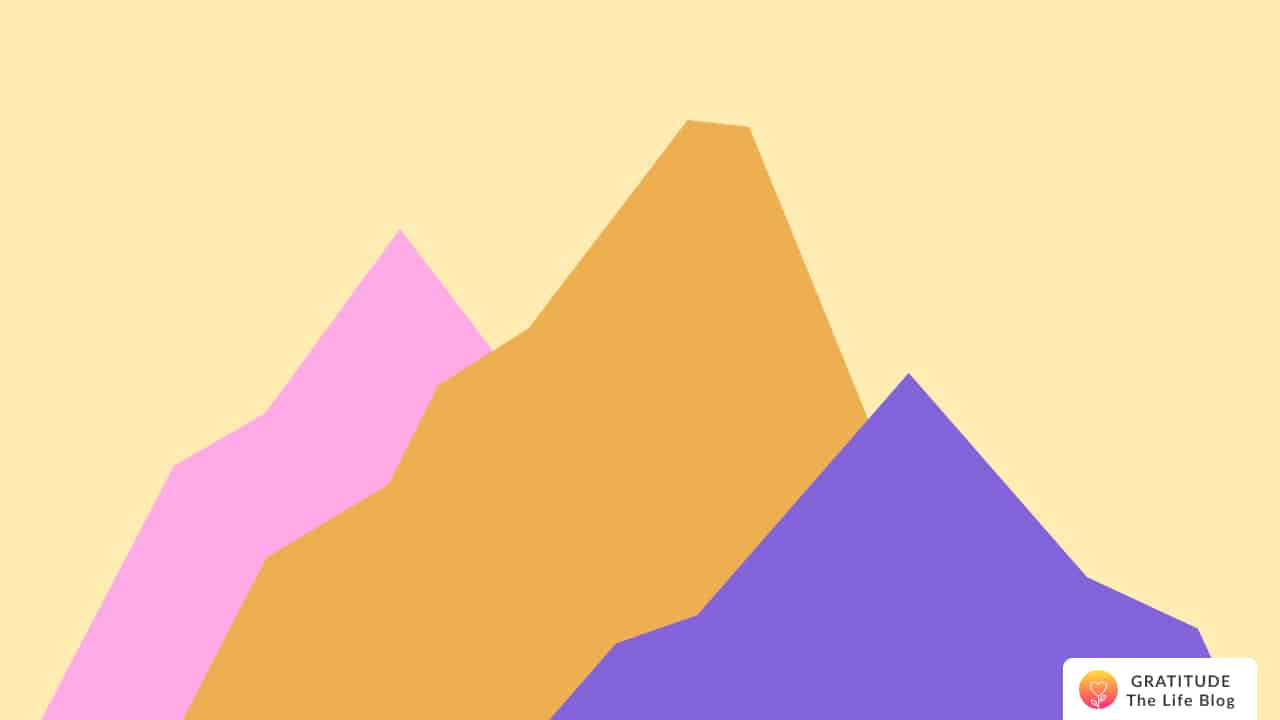 Some back story: I was 19 when I was finally finding myself, who I was, and who I wanted to be.
I met this man who was in the military, and at that point in time in my life, I craved attention from a man as I grew up with a dad but not one that cared to be a dad until I was about 18-19 years old.

My first thought when I met a man that I cared about was I had to wow him. Make him fall for me even if he showed no interest.
This military man and I started dating in December of 2017.
He tore me down, truly showed me his true colors, and degraded me as I had tears running down my face every time he spoke to me.
My family hated how he treated me. We broke up and he blocked me on everything.

In February of 2018, I found out that I was pregnant with his son. I panicked because I couldn't tell him about the pregnancy since I was blocked on everything.
I had to tell his friend to tell him at 7 AM, but he didn't call until 1 PM that day. That should have told me that he didn't care about me.

We talked over some things and he made me feel like he wanted to be with me, which I should have known was not the case.
He made me feel wanted for the first time in months. April had come around and that is when we found out the gender. He also asked me to marry him.
Of course, I said yes (the biggest mistake of my life) and we got married fairly quickly since he was in the military.

I moved to where he was stationed in July, completely away from my entire support system, friends, and family.
I quit my job to be a stay-at-home mom since where he was stationed there were very few jobs nearby.
I had to make new friends that I had nothing in common with and most military wives are not nice haha.

I only changed my entire life around for this man to be a father to our son, and he did nothing for me once I moved there.
He was emotionally, mentally, and physically abusive my entire pregnancy, and during postpartum.
He told me he only married me to not have a "bastard child" which obviously broke my heart as he only thought of himself and not my life or his child's life in the future growing up in that type of marriage.
It was so scary as that was my first child, all of the hormones rushing through, not knowing what to expect emotionally or mentally.

As soon as our son was born, we took marriage counseling. I also took individual counseling.
It seemed to work, at first. We stopped going as it was getting too expensive. I handled my postpartum depression in the worst way possible - Alcohol.
Yeah, I said it. I was drunk by 3 PM every day. I was trying to find myself again in so many ways but with a man telling you to kill yourself because our son would be better off, you don't want to find yourself, you just want to end it.

A few months went by after so many fights, arguments, domestic violence, and 911 calls, his command took him away for a few months and he was not allowed near our son or me.
When he finally returned home, I felt that he had opened his eyes. He was doing what a husband should have been doing the whole time. He was caring, he had done anger management, and he seemed like a new man.

After months of him being a new man, as it seemed, we decided to have another child.
Here comes boy #2, I had a decent pregnancy with this one, he was there when I needed him, and he helped out so much, that I thought things were changing.
My postpartum wasn't as bad as my first due to him helping more. He woke up every time our second newborn needed to be fed, he was doing great.
He told me he was finally feeling something for me that he never felt before.

Little did I know, once again those feelings he was telling me weren't true.
About a month after I had my second born, I found out he was cheating on me, my entire pregnancy, the whole time I was in the hospital through 14-hour labor plus night stays. And, there comes back my depression.

But, I didn't let that depression take over. I found gratitude, I found myself, which he hated.
He went back to physical abuse, emotional, and mental abuse. Until I started to save up every penny I made doing side jobs such as babysitting for military members, and eyelash extension clients, just so I could leave to do better for my kids.
I had money saved, I had a place to move back to, but there came every excuse in the book to not leave.
We were separated for over 6 months before I finally had the courage to move home. Those 6+ months of doing it on my own but in the same house were the hardest time of my life.

I worked my butt off to find myself, to have that gratitude in my life for my kids, to show them I CAN DO IT.
In March of 2021, I did it. I moved home. 600 miles, my car, a 22-foot U-Haul, 2 kids, and a dog. We did it.
I found the love of my life. My high-school sweetheart, the man of my dreams walked back into my life. Not only did he take me in, but he also took in my two kids and my dog.

This man y'all has been a god-sent. He has shown me what love is, how to love myself, and how to be a better mom for my kids.
He has stepped up for almost a year taking care of my kids when their dad hasn't.

What I am trying to get out of this story is that you can find gratitude too. You can do it, if you're in any situation of depression, anxiety, etc, you CAN get out of it.
It is hard to be positive when you're life completely went sideways to being a single parent or whatever your circumstances are. Just know that you can do it.
We all have faith in you, stay positive and let faith and gratitude carry your way.