40+ Keep Going Quotes to Help You Through Tough Times
Give yourself the support and hope you need.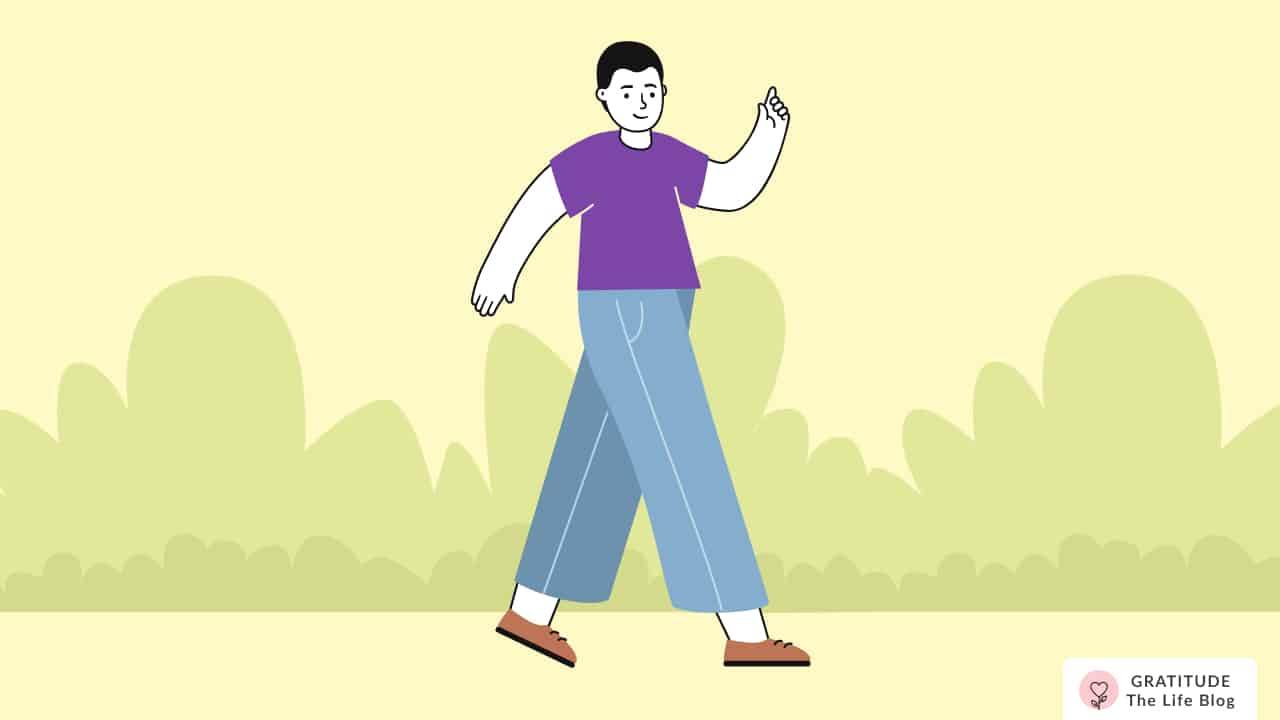 Welcome to our blog post on keep going quotes! We all have those days where we feel like giving up, where the struggle seems too great and the obstacles too insurmountable.
It's in these moments that we need a little extra encouragement to keep going, to keep pushing through the challenges, and to believe that brighter days are just around the corner.
And that's where keep going quotes come in. These powerful phrases serve as a reminder that we are not alone in our struggles, and that others have faced similar challenges and come out on the other side.
They offer hope, inspiration, and motivation to keep going, no matter how tough things may seem.
But perhaps most importantly, keep going quotes remind us that life is worth it. That no matter how difficult the journey may be, it is always worth it to keep fighting, to keep striving, and to keep moving forward.
So let's take a look at some of the best keep going quotes out there, and let them remind us to never give up.
Keep Going Quotes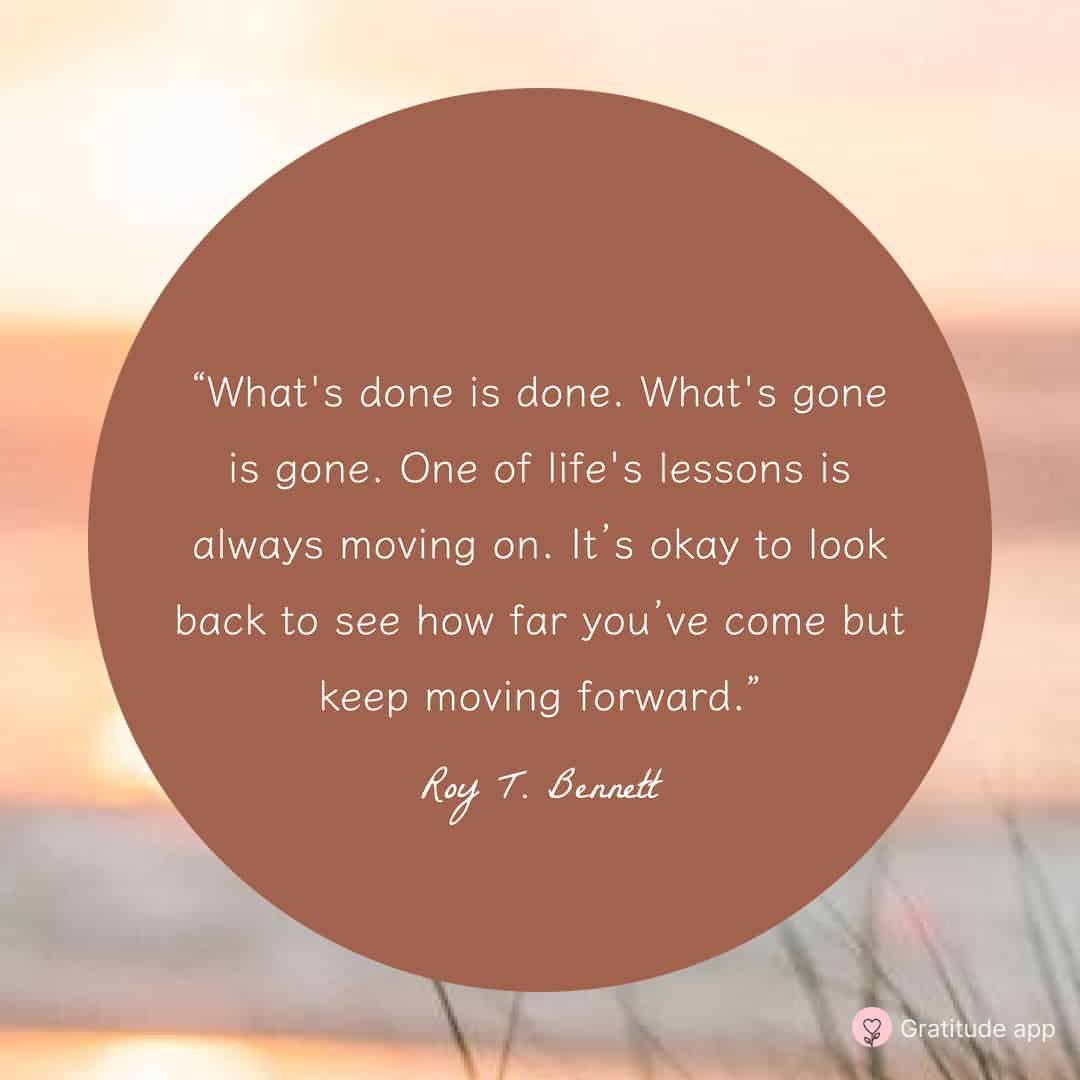 "What's done is done. What's gone is gone. One of life's lessons is always moving on. It's okay to look back to see how far you've come but keep moving forward."
― Roy T. Bennett
"If you really want to eat, keep climbing. The fruits are on the top of the tree. Stretch your hands and keep stretching them. Success is on the top, keep going."
― Israelmore Ayivor
"You are never too old to set another goal or to dream a new dream."
― C. S. Lewis
"My attitude has always been, if you fall flat on your face, at least you're moving forward. All you have to do is get back up and try again."
― Richard Branson
"Things aren't always easy, but you just have to keep going and don't let the small stuff bog you down."
― Stella Maeve
Here are some confidence affirmations to help you believe in yourself and your strength:
"Most of the important things in the world have been accomplished by people who have kept on trying when there seemed to be no hope at all."
― Dale Carnegie
"Our greatest weakness lies in giving up. The most certain way to succeed is always to try just one more time."
― Thomas A. Edison
"You just do it. You force yourself to get up. You force yourself to put one foot before the other, and God damn it, you refuse to let it get to you. You fight. You cry. You curse. Then you go about the business of living. That's how I've done it. There's no other way."
― Elizabeth Taylor
"We love being mentally strong, but we hate situations that allow us to put our mental strength to good use."
― Mokokoma Mokhonoana
"When the going gets tough, put one foot in front of the other and just keep going. Don't give up."
― Roy T. Bennett
"Keep going and keep growing. Never allow those who do not know where you are going to stop you from going where you should be going."
― Gift Gugu Mona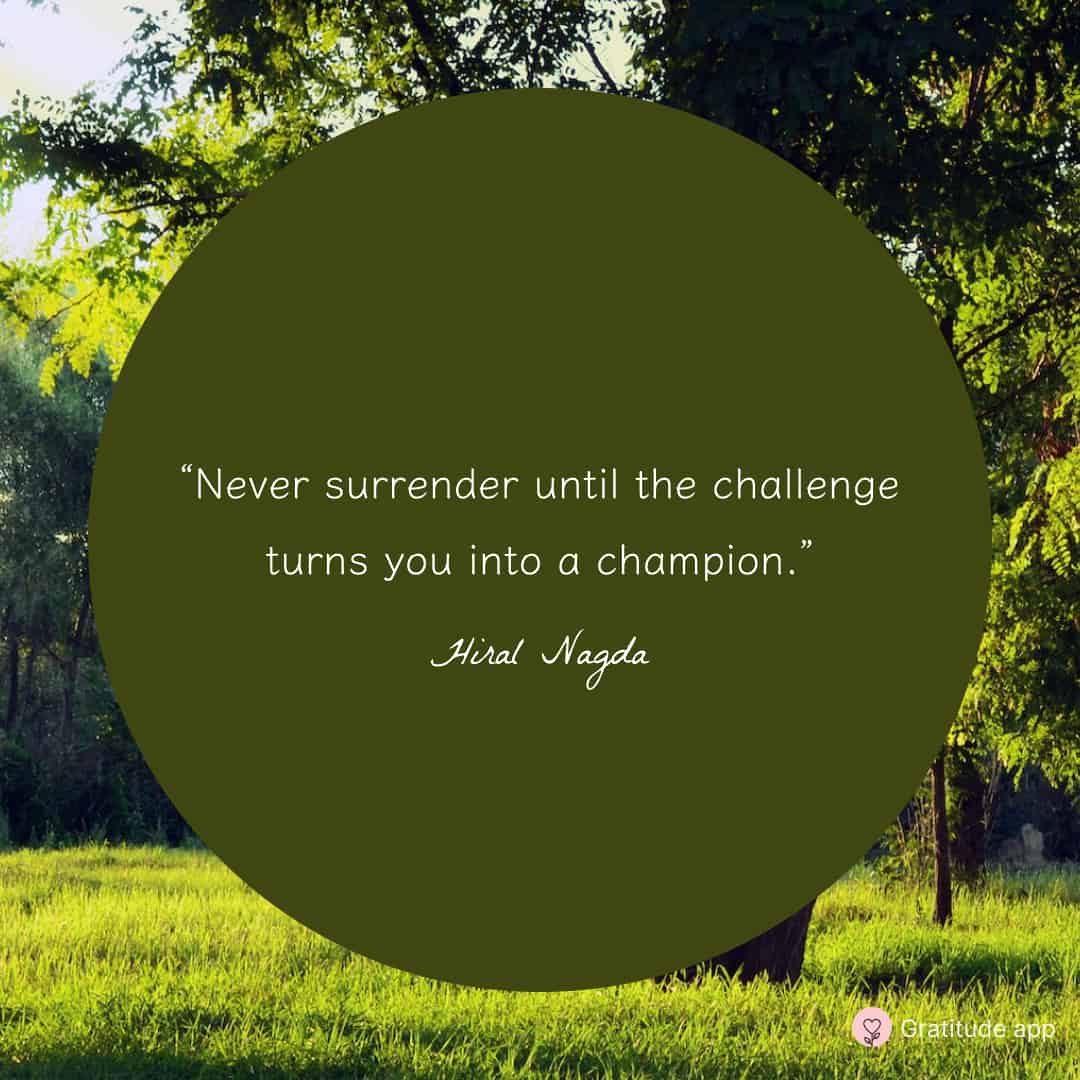 "Never surrender until the challenge turns you into a champion."
― Hiral Nagda
"Never settle unless there's something worth settling for."
― Adrian Hayward
"Keep your head up. Move forward. Keep going."
― Alex Trebek
"Fight until the last moment because you never know what luck will fall your way."
― T.A. White
"Do today what others won't so tomorrow you can do what others can't."
― Jerry Rice
"I always tell my kids if you lay down, people will step over you. But if you keep scrambling, if you keep going, someone will always, always give you a hand. Always. But you gotta keep dancing, you gotta keep your feet moving."
― Morgan Freeman
"Believe in yourself and all that you are, know that there is something inside you that is greater than any obstacle."
― Christian D Larson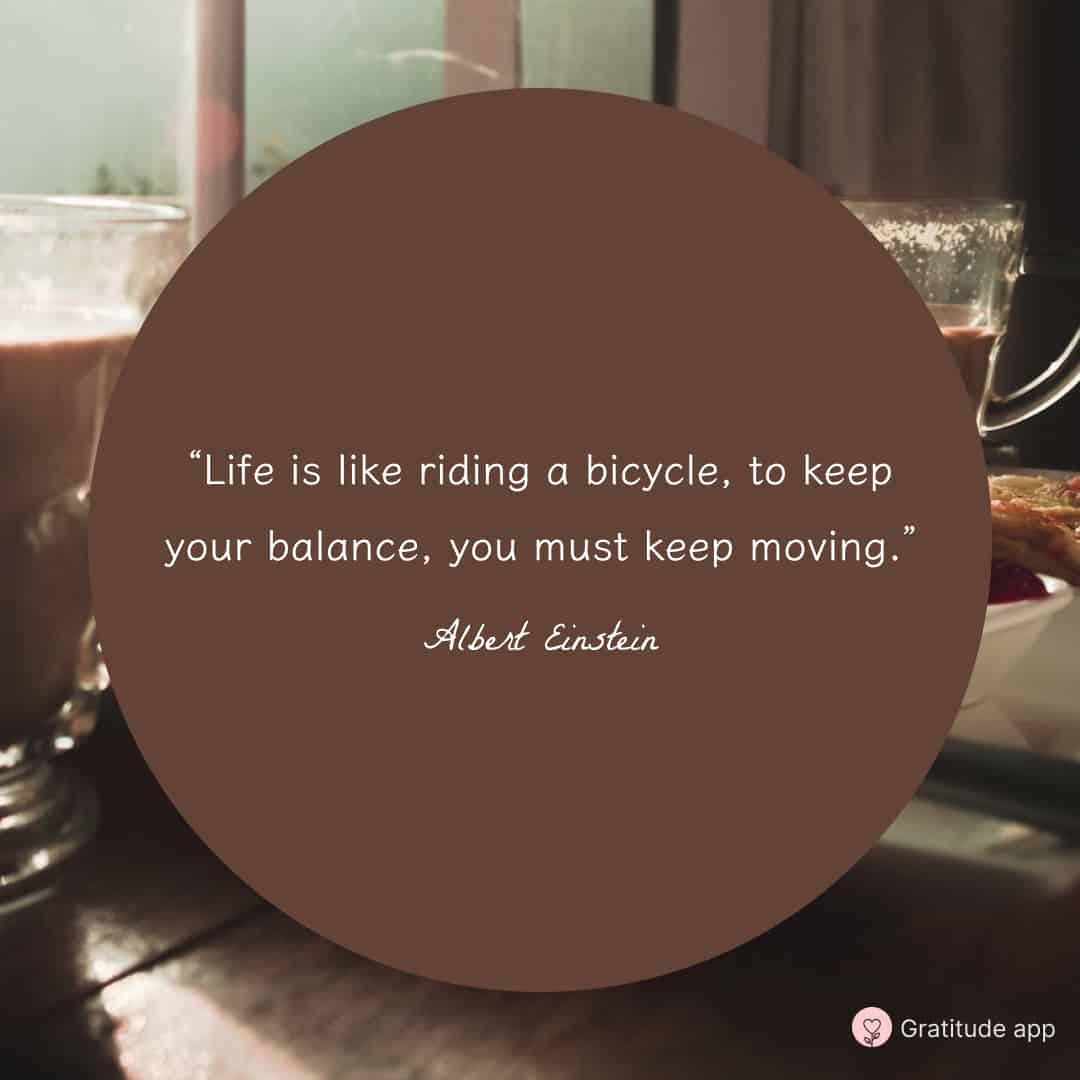 "Life is like riding a bicycle, to keep your balance, you must keep moving."
― Albert Einstein
"If you can't fly then run, if you can't run then walk, if you can't walk then crawl, but whatever you do you have to keep moving forward."
― Martin Luther King Jr
Motivation Quotes to Keep Going
"Press forward. Do not stop, do not linger in your journey, but strive for the mark set before you."
― George Whitefield
"The road of growth, enlargement and glory is outrageously difficult, but avoiding it is like avoiding your magnificent destiny."
― Hiral Nagda
"Doors will open, but you have to be looking forward to see them and be thinking kindly of yourself in order to trust walking through them."
― Brittany Burgunder
"I don't know what lies ahead, but I want to keep going forever..."
― Fuyumi Soryo
"If you're reading this, I hope God opens incredible doors for your life this year. Greatness is upon you. You must believe it though."
― Germany Kent
"You are likely to fall when you stop paddling your bicycle. Such is life. As long as you don't give up, you will never end up failing!"
― Israelmore Ayivor
"I don't want to look back. I want to keep going forward, I still have something to say to people."
― Joe Strummer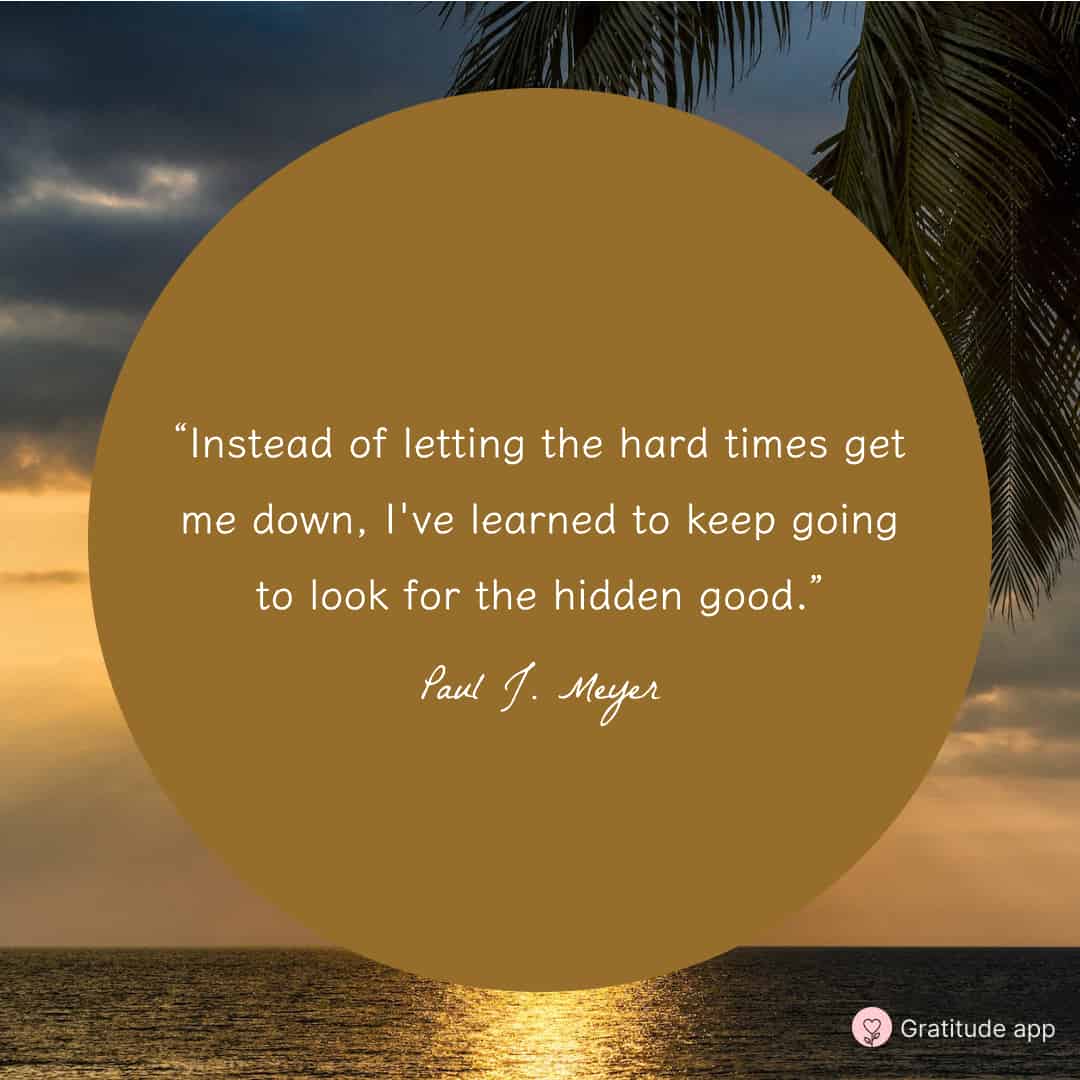 "Instead of letting the hard times get me down, I've learned to keep going to look for the hidden good."
― Paul J. Meyer
"Fantasy has a dark side to it. It also has a light hemisphere - the power of the human imagination to keep going, to imagine a better tomorrow."
― Tim O'Brien
"What winning is to me is not giving up, is no matter what's thrown at me, I can take it. And I can keep going."
― Patrick Swayze
"We've just got to keep going. More. More work, more action, more results."
― Gina Raimondo
"You've just got to keep going through the tough times and try your best every time you play."
― Tammy Abraham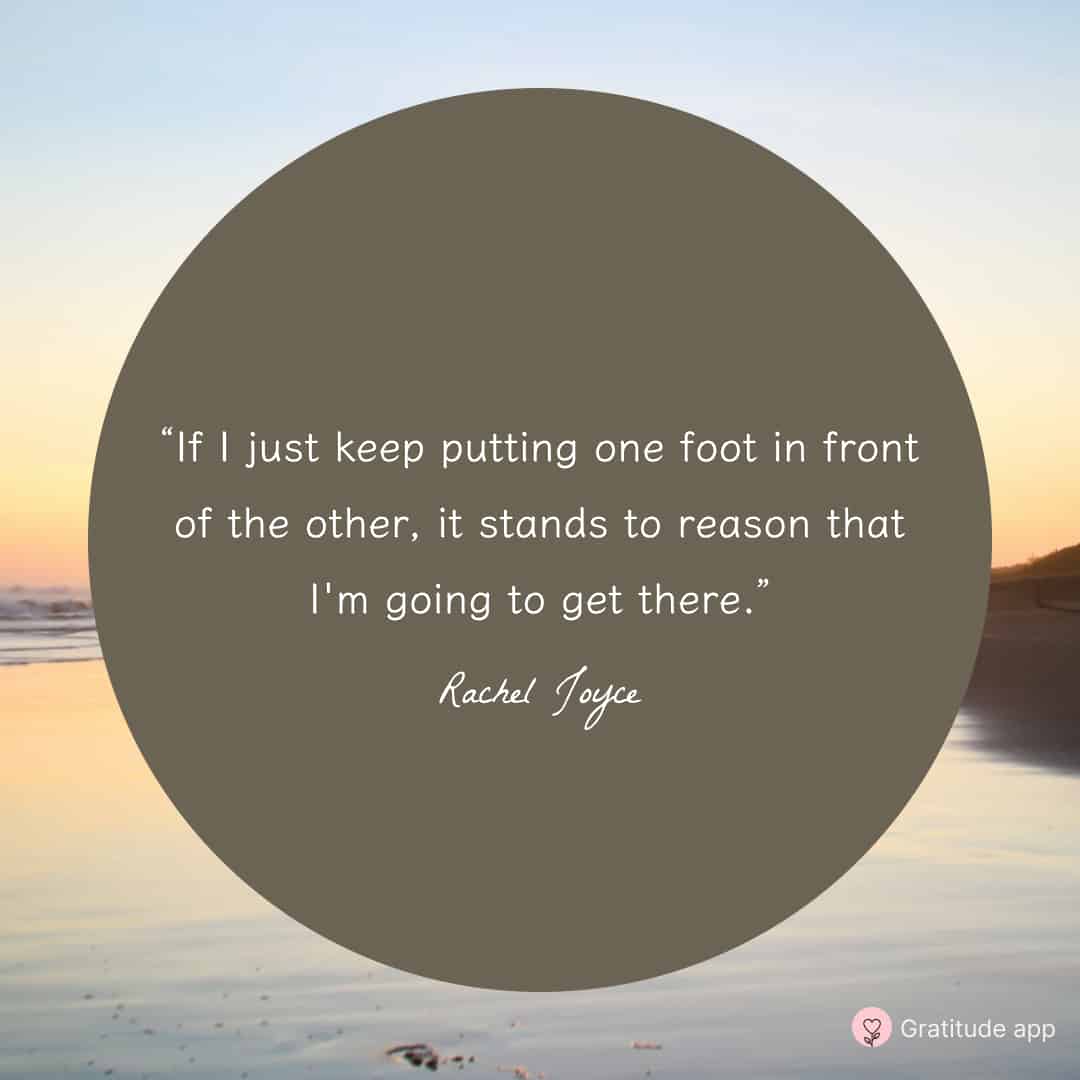 "If I just keep putting one foot in front of the other, it stands to reason that I'm going to get there."
― Rachel Joyce
"Even small positive shifts in thinking, create huge results if you are consistent in your efforts."
― Nanette Mathews
"Courage is not having the strength to go on; it is going on when you don't have the strength."
― Theodore Roosevelt
"There's always a better life for everyone."
― Jordan Hoechlin
"We all have a list of things that we failed at. This list is not kept in our mind to remind us of the failure, but it's there so we remember that we cannot let that be the thing we are known for. We must try again - this time, we will not fail."
― C Miller
"When you walk in the fire, you start becoming fireproof."
― Hiral Nagda
"Start where you are. Use what you have. Do what you can."
― Arthur Ashe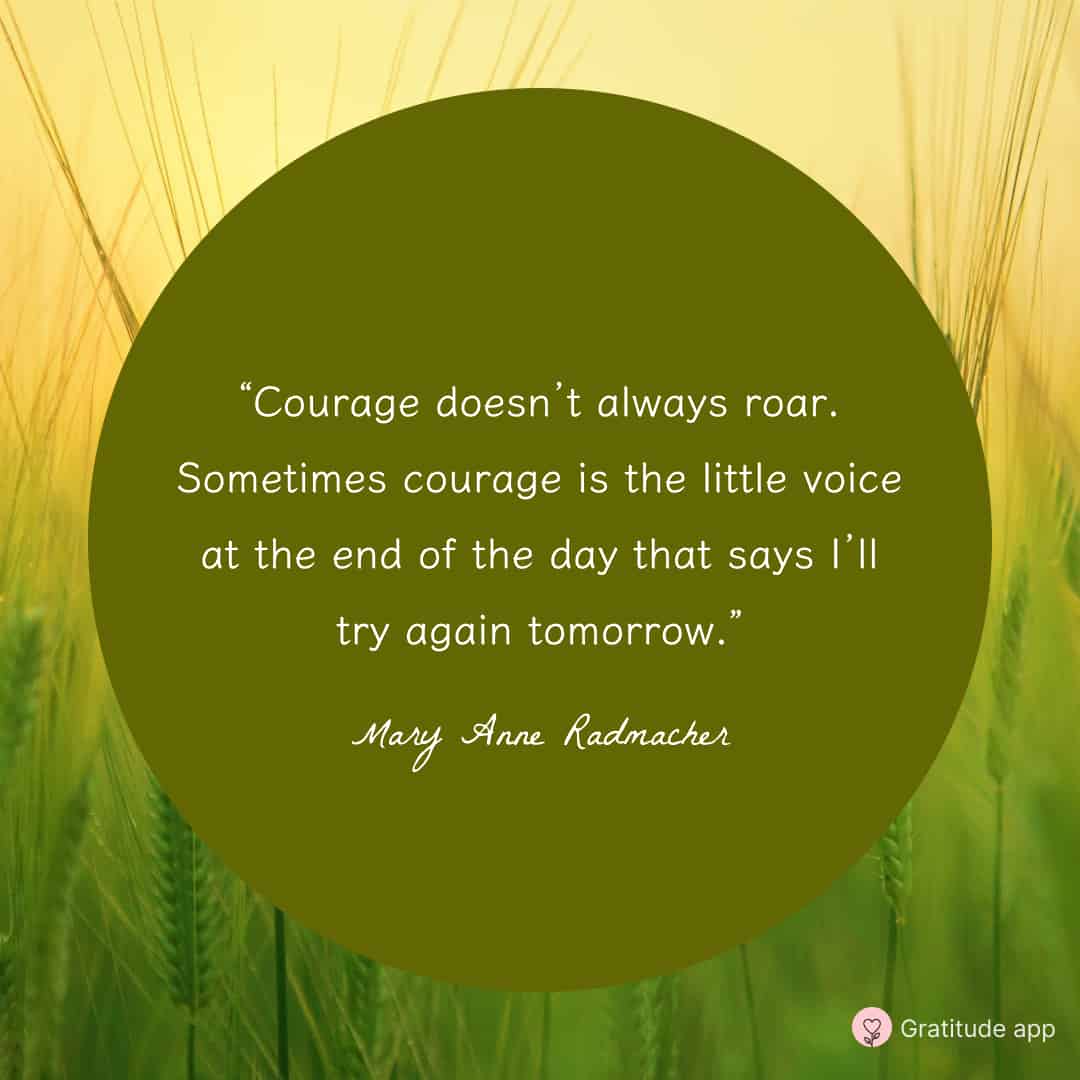 "Courage doesn't always roar. Sometimes courage is the little voice at the end of the day that says I'll try again tomorrow."
― Mary Anne Radmacher
"Press forward. Do not stop, do not linger in your journey, but strive for the mark set before you."
― George Whitefield
"Life has got all those twists and turns. You've got to hold on tight and off you go."  
― Nicole Kidman
"Those who move forward with a happy spirit will find that things always work out."  ― Gordon B. Hinkley
Continue Reading: 70+ I Deserve Better Quotes to Remind You of Your Worth
Take the 21-day Happiness Challenge