45+ Life Is Beautiful Quotes to Enjoy The Present
Let's feel happy to just be, here and now.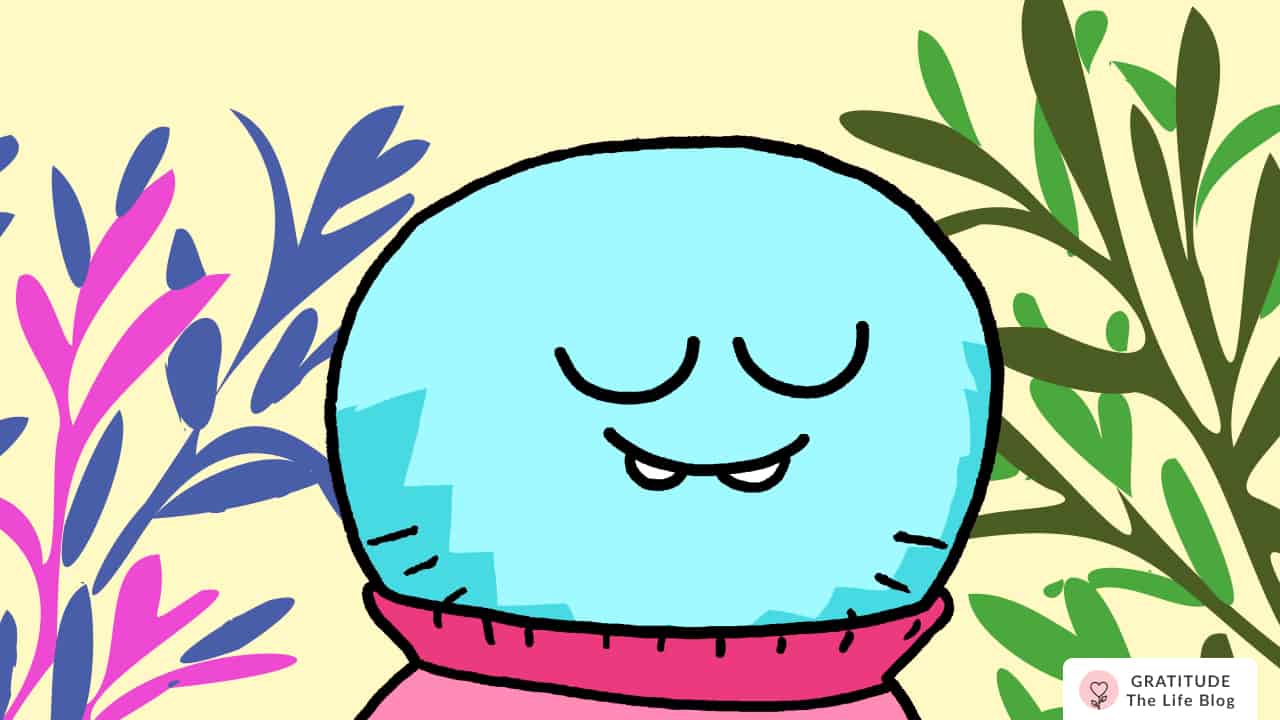 Welcome to our post on life is beautiful quotes!
Yes, life is beautiful. Whether or not we agree with this depends on our state of mind and the world around us.
Although it is true that there is suffering in the world, but in the moments when the sun shines on a winter sky, when the birds sing together, or the streams flow forevermore, and the flowers bloom their colorful faces, life is beautiful.
To be alive, and be given a chance at life, is beautiful. And, I hope that with these quotes you'll be able to feel the complete and blissful joy of being alive.
Here are life is beautiful quotes for you:
Life is Beautiful Quotes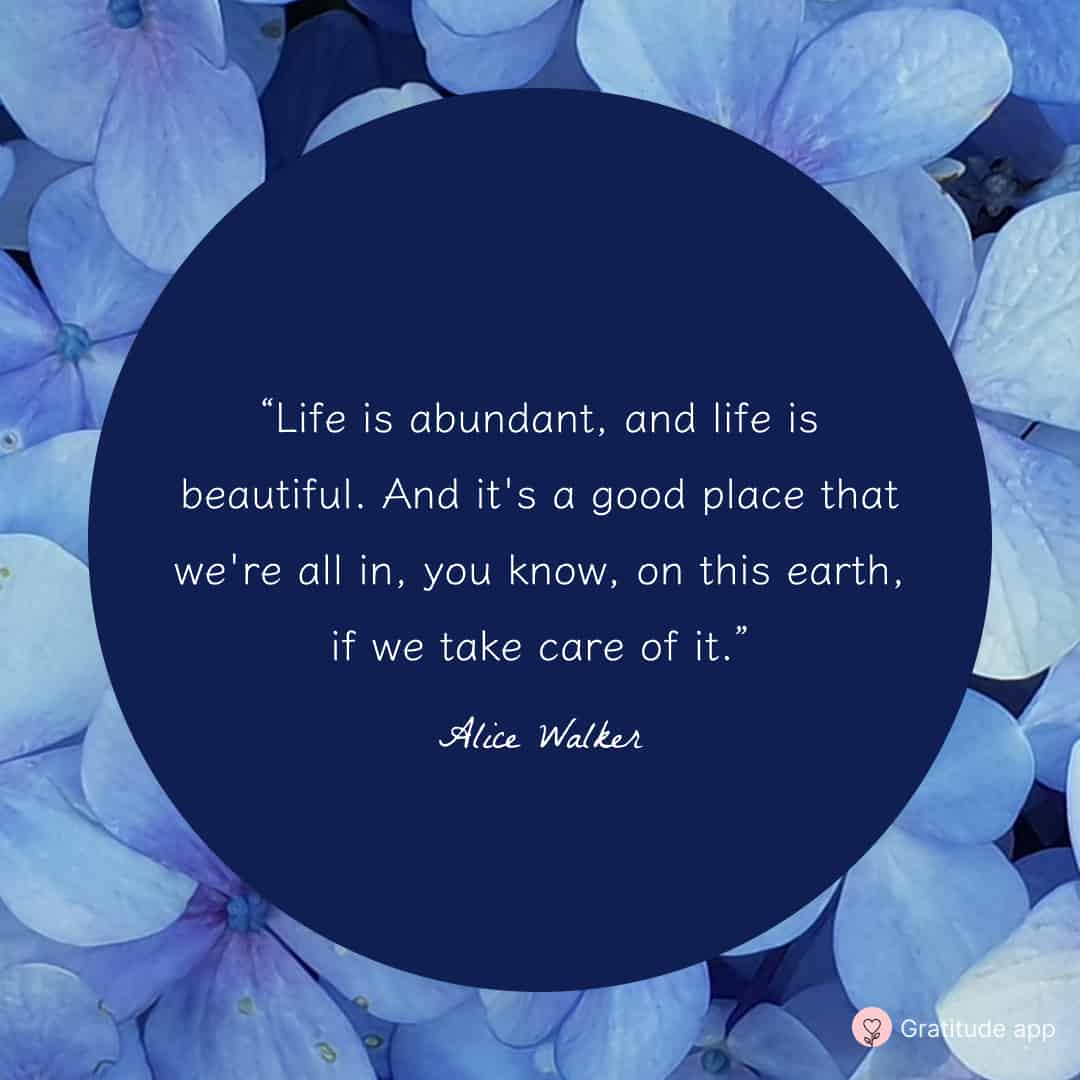 "Life is abundant, and life is beautiful. And it's a good place that we're all in, you know, on this earth, if we take care of it."
― Alice Walker
"Keep your head high, keep your chin up, and most importantly, keep smiling, because life's a beautiful thing and there's so much to smile about."
― Marilyn Monroe
"I think being in love with life is a key to eternal youth."
― Doug Hutchison
"Life is beautiful and so are you."
― Debasish Mridha
"The purpose of our lives is to be happy."
― Dalai Lama
"Once you become accustomed to life you will see its full meaning and its incredible beauty."
― Jon Krakauer
"Life is really simple, but we insist on making it complicated."
― Confucius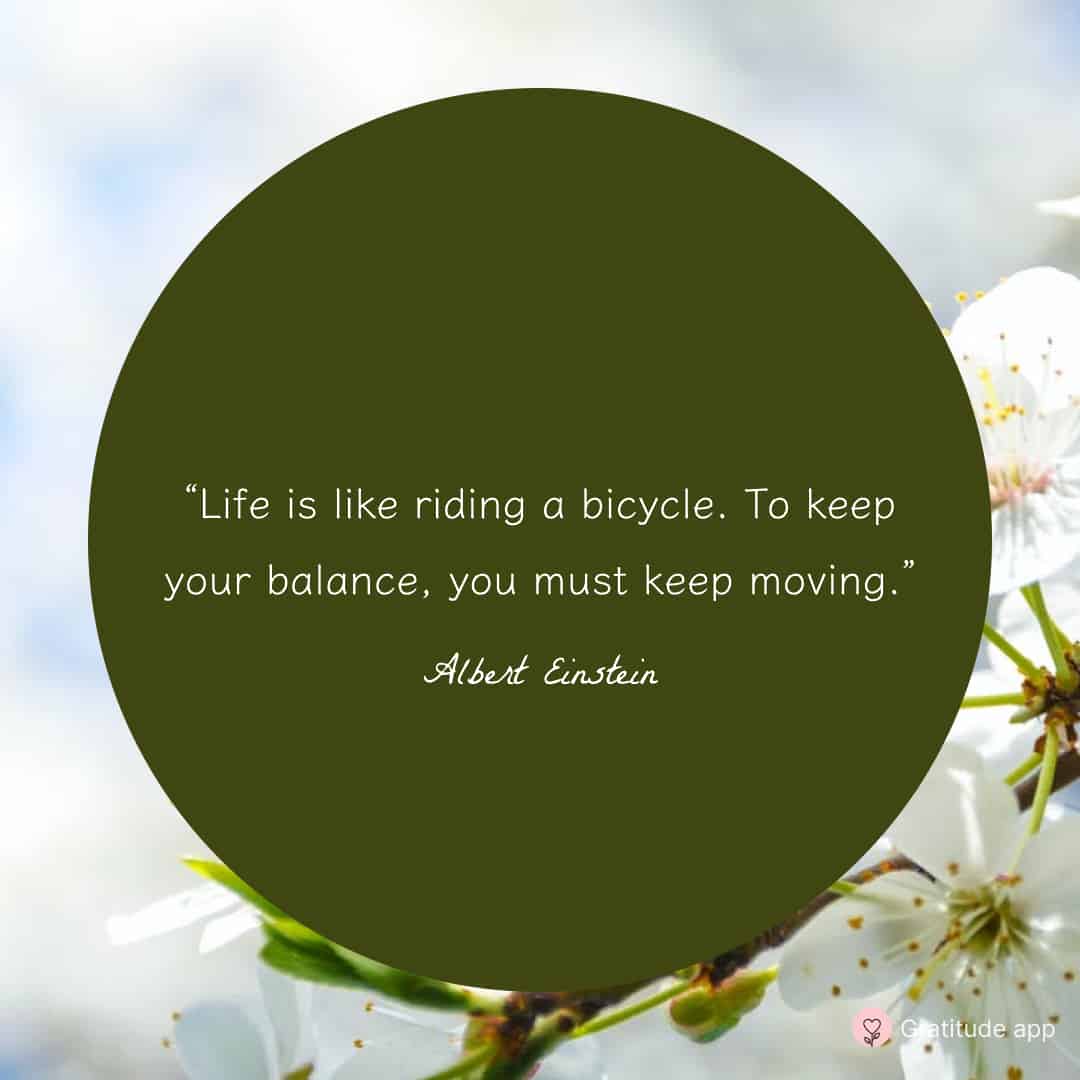 "Life is like riding a bicycle. To keep your balance, you must keep moving."
― Albert Einstein
"Life can only be understood backward, but it must be lived forwards"
― Soren Kierkegaard
"This journey of life is special. Don't waste it by doing things that don't matter."
― Avijeet Das
"Life has always been and will always be beautiful, regardless of how some or even all people have looked, are looking, or will look at it."
― Mokokoma Mokhonoana
Become more and more aware of life's beauty with these gratitude affirmations. They'll help you open up your heart to the blessings you already have in your life.
"Life is as beautiful as the stars and the moon except when it is covered by the clouds of sadness and pain."
― Debasish Mridha
"Life is full of beauty. Notice it. Notice the bumble bee, the small child, and the smiling faces. Smell the rain, and feel the wind. Live your life to the fullest potential, and fight for your dreams."
― Ashley Smith
"Learn to enjoy every minute of your life. Be happy now. Don't wait for something outside of yourself to make you happy in the future. Think how really precious is the time you have to spend, whether it's at work or with your family. Every minute should be enjoyed and savored."
― Earl Nightingale
"Taking pictures is savoring life intensely, every hundredth of a second."
― Marc Riboud
"Those with a grateful mindset tend to see the message in the mess. And even though life may knock them down, the grateful find reasons, if even small ones, to get up."
― Steve Maraboli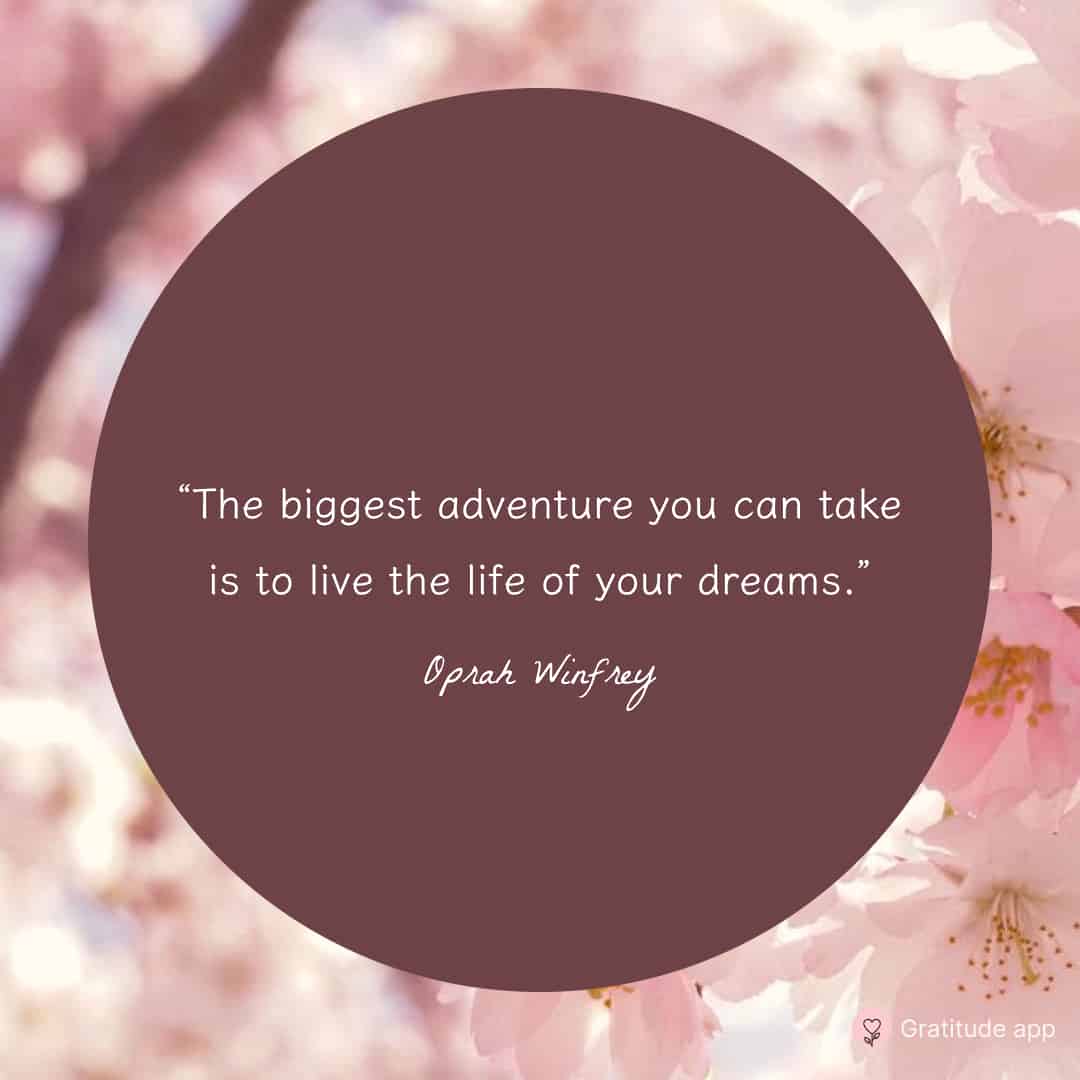 "The biggest adventure you can take is to live the life of your dreams."
― Oprah Winfrey
"The greatest gift of life is friendship, and I have received it."
― Hubert H. Humphrey
"Live life to the fullest, and focus on the positive."
― Matt Cameron
"Slow down and enjoy life. It's not only the scenery you miss by going to fast – you also miss the sense of where you are going and why."
― Eddie Cantor
"When one has a grateful heart, life is so beautiful."
― Roy T. Bennett
"Life is a song in which everyone makes up the keys and harmony as they sing along."
― Mitta Xinindlu
"There are only two ways to live your life. One is as though nothing is a miracle. The other is as though everything is a miracle."
― Albert Einstein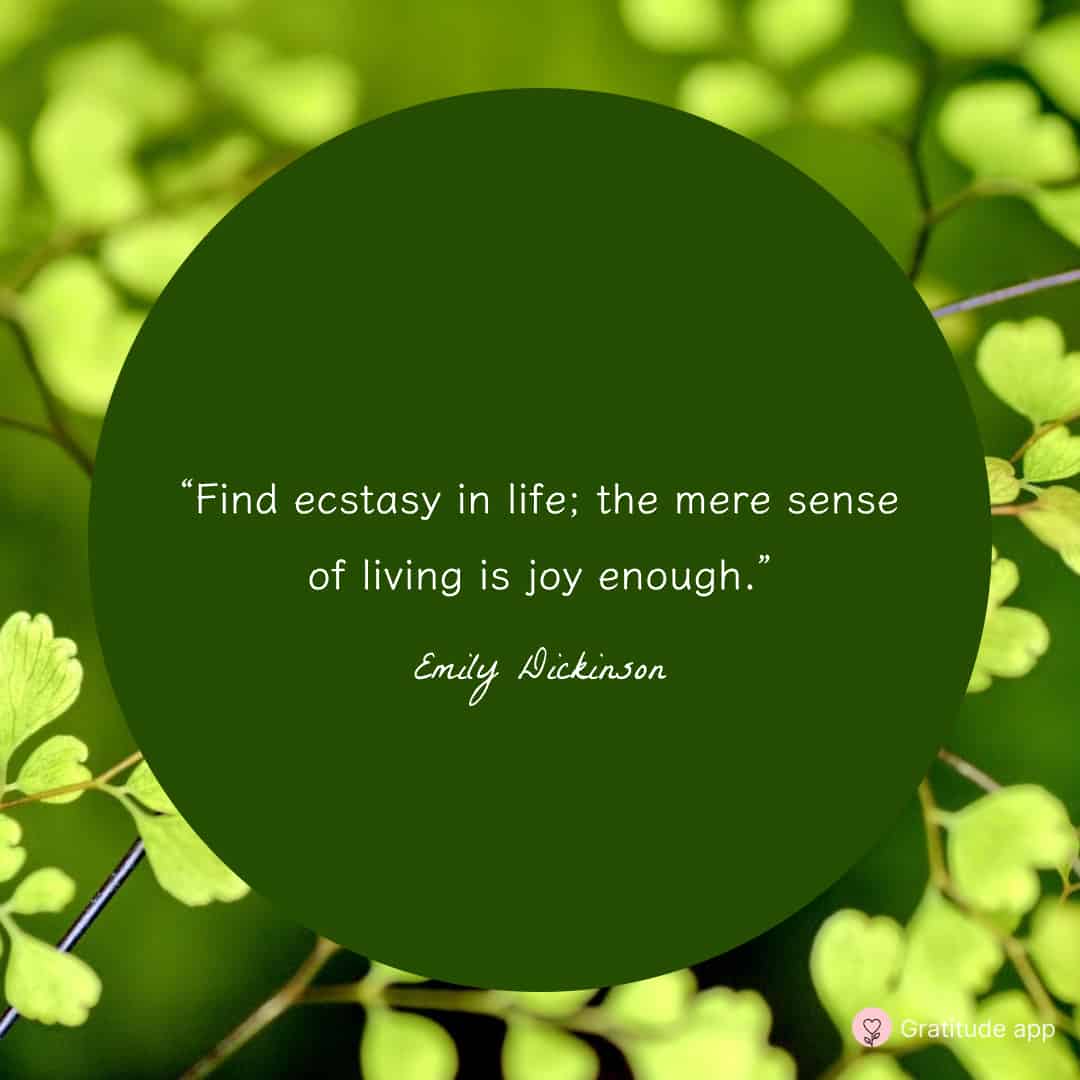 "Find ecstasy in life; the mere sense of living is joy enough."
― Emily Dickinson
"Do what you need to do and enjoy life as it happens."
― John Scalzi
"Life is beautiful not because of the things we see or the things we do. Life is beautiful because of the people we meet."
― Simon Sinek
"Life was meant to be lived, and curiosity must be kept alive. One must never, for whatever reason, turn his back on life."
― Eleanor Roosevelt
"Be kind like a flower and know that life is beautiful like springtime."
― Debasish Mridha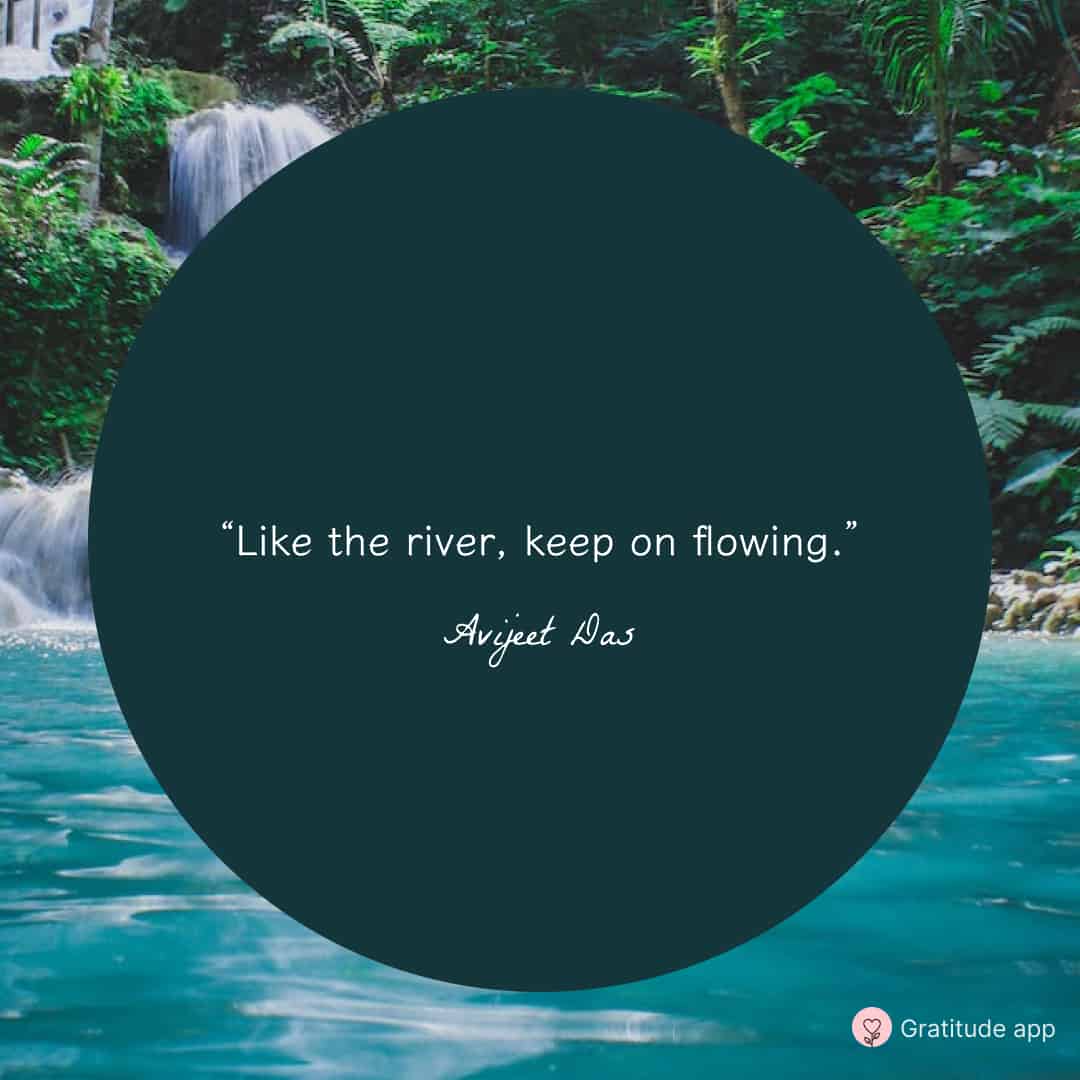 "Like the river, keep on flowing."
― Avijeet Das
"When I started counting my blessings, my whole life turned around."
― Willie Nelson
"In the end, it's not the years in your life that count. It's the life in your years."
― Abraham Lincoln
"If we had no winter, the spring would not be so pleasant: if we did not sometimes taste of adversity, prosperity would not be so welcome."
― Anne Bradstreet
"Peace is the beauty of life. It is sunshine. It is the smile of a child, the love of a mother, the joy of a father, the togetherness of a family. It is the advancement of man, the victory of a just cause, the triumph of truth."
― Menachem Begin
"Life is beautiful. Suffering is due to unconscious following."
― Amit Ray
"I enjoy being happy every day, and hopefully, you can hear my happiness in my music. Life is beautiful."
― Christina Milian
"Life is beautiful, you are beautiful, no excuses."
― Miya Yamanouchi
"Life is like a roller coaster, live it, be happy, enjoy life."
Avril Lavigne
"Relax! Life is beautiful!"
― David L. Wolper
"After all the world is indeed beautiful and if we were any other creature than man we might be continuously happy in it."
― Sebastian Barry
"Life ain't always beautiful, but it's a beautiful ride."
― Gary Allan
"There's a sunrise and a sunset every single day, and they're absolutely free. Don't miss so many of them."
― Jo Walton
"I wonder if the snow loves the trees and fields, that it kisses them so gently? And then it covers them up snug, you know, with a white quilt; and perhaps it says, "Go to sleep, darlings, till the summer comes again."
― Lewis Carroll
"You're only here for a short visit. Don't hurry, don't worry. And be sure to smell the flowers along the way."
― Walter Hagen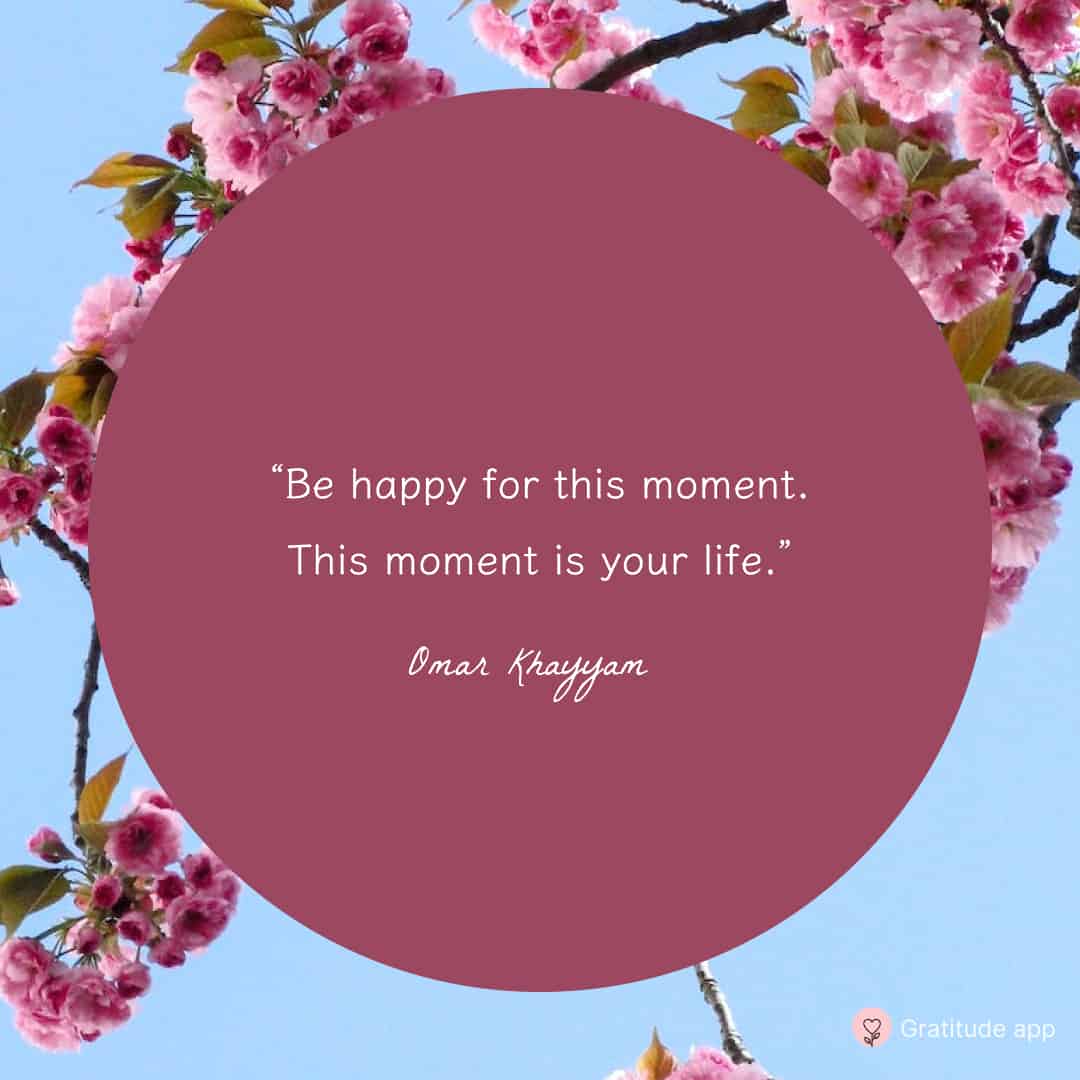 "Be happy for this moment. This moment is your life."
― Omar Khayyam
"Very little is needed to make a happy life; it is all within yourself, in your way of thinking."
― Marcus Aurelius
"The most important thing is to enjoy your life—to be happy—it's all that matters."
― Audrey Hepburn
"I think you need to go through some stuff to really appreciate life and understand what it means to persevere, overcome and have faith. I think those tough times make you a stronger person."
― Judith Hill
Continue Reading: 50+ You Are Beautiful Quotes You, Her & Everyone
Take the 21-day Happiness Challenge