Lolo's story - Never give up
"It is never too late to change and never stop trying to change for the better!"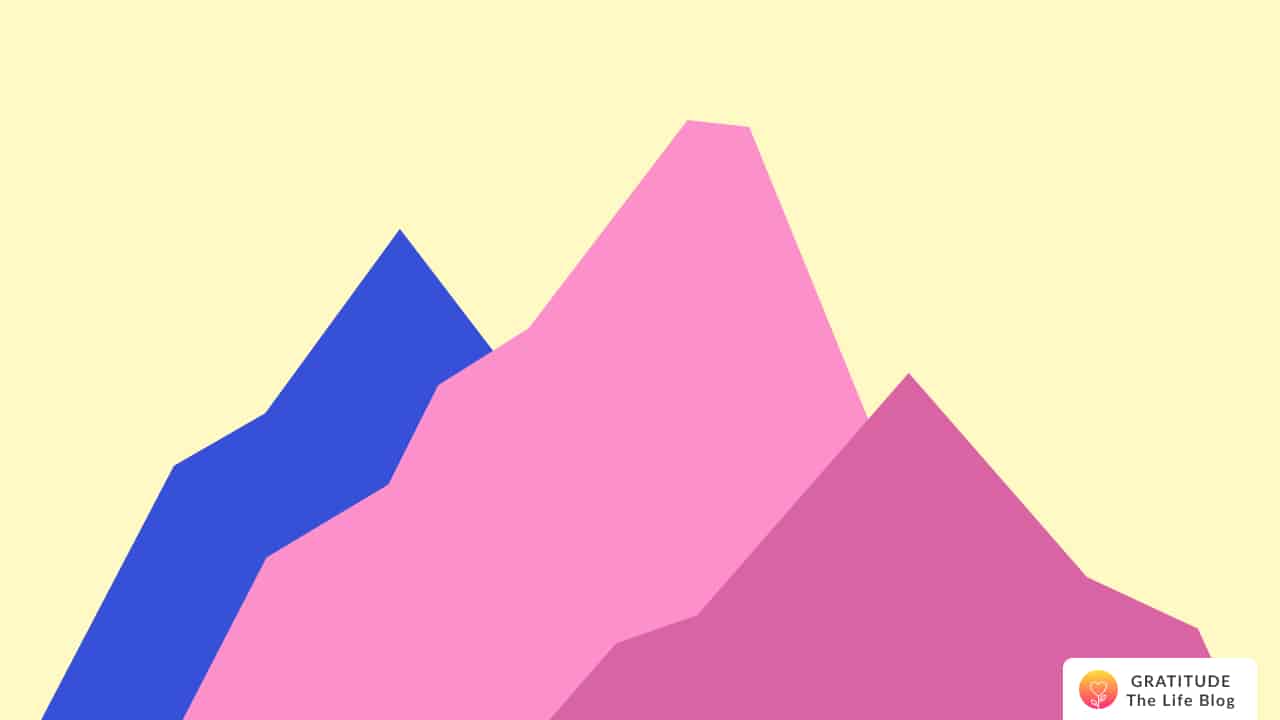 Gratitude is something that is so simple and really feels amazing, yet so many of us struggle to grasp this simplicity or to believe we can be grateful.
This can be due to many different things: the way you were raised, the people you surround(ed) yourself with, insecurities within yourself, what you choose to watch or listen to, and anything else (society, culture, narcissism, etc.).
The good news is: whatever happened, we have the power to change. Moving forward, you have the choice to try practicing gratefulness, and the choice to better yourself. I know this because I have personally experienced this change.
I was very fortunate to grow up in a loving family with a positive outlook on life. Like any family, we definitely had turmoil and problems (divorce, custody battles, siblings divided by states (and stubbornness), the list goes on, etc.).
However, this didn't change that all 4 of my overachieving parents (both remarried) had exquisite work ethics and good morals to keep moving forward, mostly with positivity (but no one is perfect with high-stress lifestyles). This ends up playing a positive role in my future.
Fast forward to my early teen years. Super athletic from an early age, I had a lot of built-up energy that was ready to explode, either with positivity or negativity. At some point, this positive, happy child began to be torn apart emotionally by my peers because I was just too happy and too energetic.
Apparently, that was an easy target to pick on in 7th-9th grade. I was very naive and trusting, so feelings got hurt a lot that led to anger down the line. Trying to reach out to workaholic parents who didn't carry the burden of overwhelming emotions didn't help.
By 11th grade, despite trying to connect with family (I felt out of place since I didn't see myself as an intellect then, so I had a hard time relating) and church (I was very active in and devoted to the Catholic church), I started feeling like the gratefulness and happiness were evaporating into thin air, slowly.
I was beginning to fake being happy, trying to force myself deeper into the church, trying to find my place by getting very involved. After high school was a blur. Those 3 years were chock-full of poor decisions made from insecurities and peer pressure, trying to hide how much my life was spiraling out of control.
Wound up in treatment that was supposed to reboot my life, but my stubbornness and immaturity led me down a different path. Fast forward again to my 20's.
Married, had a kid, divorced, tried restarting my life again getting my associate's degree, lost a steady job from more poor decisions, still lacking genuine gratefulness.
I felt like my life wasn't going to ever get any better, that I'd always struggle and be unhappy. Fast forward to my 30's. Tried restarting again, getting a job that ended up costing me any and all of my confidence due to a terrible situation, traumatizing me to a point that I couldn't function and needed therapy.
Now last year. COVID had affected everyone in the world. I was lost in my negative thoughts, I had fallen far away from any church for years at this point (yet maintained some spirituality), and was beginning to feel as bad as I did before I went into treatment.
Then one day, I woke up tired of being this way. I had been working with therapists and doctors trying to figure out the right balance of medication to help with fighting those negative thoughts.
I started practicing yoga. Something about those yoga videos I was watching started making me realize I needed a real-life change. A complete mental and physical makeover.
I started eating a plant-based/vegan diet, educating myself on how to live a sustainable lifestyle, starting to care about all living things, starting to find inner peace.
I found this Gratitude app to help with my negative thinking, to help change it around and keep me moving in a better direction. Every day, I started reading motivational quotes and affirmations.
At first, it was a struggle for me to allow myself to accept them, but as time went on, I truly started believing what I was reading and started to feel so much gratitude.
It began to shift my thinking from being so negative to seeing things from a positive perspective. I started spreading these quotes and affirmations to friends and family who struggle, especially sharing the 'Thank-yous' to people who deserve it.
My whole life started to change for the better, as my gratitude grew. As I continued to deepen my yoga practice and continued to read these positive, grateful quotes, affirmations, and stories, I started to feel a deeper sense of gratitude in my daily life.
Yoga has now become my career. In a couple of weeks, I will finish my yoga teacher training and will be teaching the very practice that helped me want to change my life for the better (as well as my son and my family), and I cannot wait to be able to teach and share that incredible feeling with others.
This app inspires me to keep that positive attitude going every day, especially if I'm not feeling my best. I share a lot of these with friends and family, and when I do have time I try to journal as well because it really helps sort out those negative thoughts that love to bring me down.
Gratitude helps us appreciate what we have. We all struggle, so let gratitude help remind you to focus on the positive, letting go of all of those negative thoughts that no longer serve a purpose in your life.
It is never too late to change and never stop trying to change for the better! 😊🤸🏻‍♀️🧘🏻‍♀️🙏🏻❤