70 Quotes for Moving On and Letting Go to Take You To a Better Future
Let's sow seeds of peace and joy as we let go and make the choice of moving on.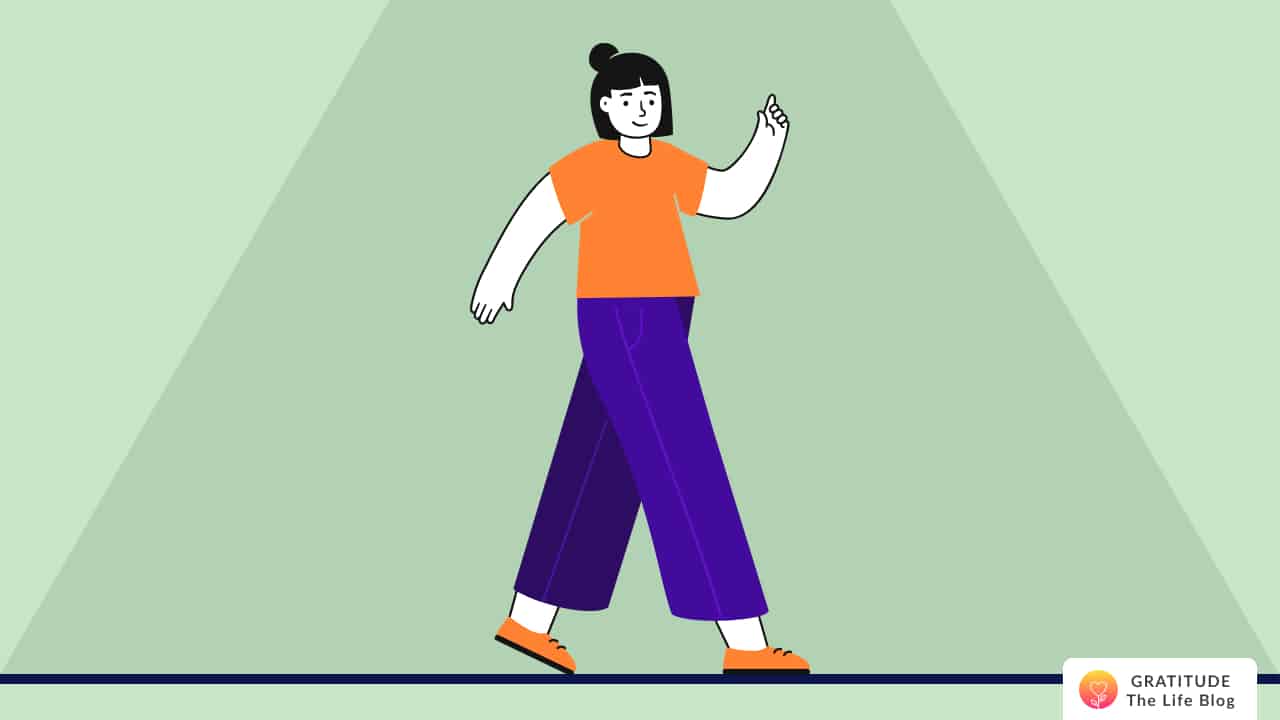 Moving on is a phase of transition. It's either a decision that comes after pain or a realization that we should've done that long ago. When we know that it's time to let go.
In life, we move on from guilt, from people, from expectations, from regrets, from resentment, from what we thought mattered but didn't.
It's a journey and something that needs strength and perseverance. It's not one big step, but many small ones.
So, here are 70 moving on and letting go quotes to help and support you through this journey and step into a calm and fulfilling future.
Moving On Quotes
"I think it happens to everyone as they grow up. You find out who you are and what you want, and then you realize that people you've known forever don't see things the way you do. And so you keep the wonderful memories, but find yourself moving on."
― Nicholas Sparks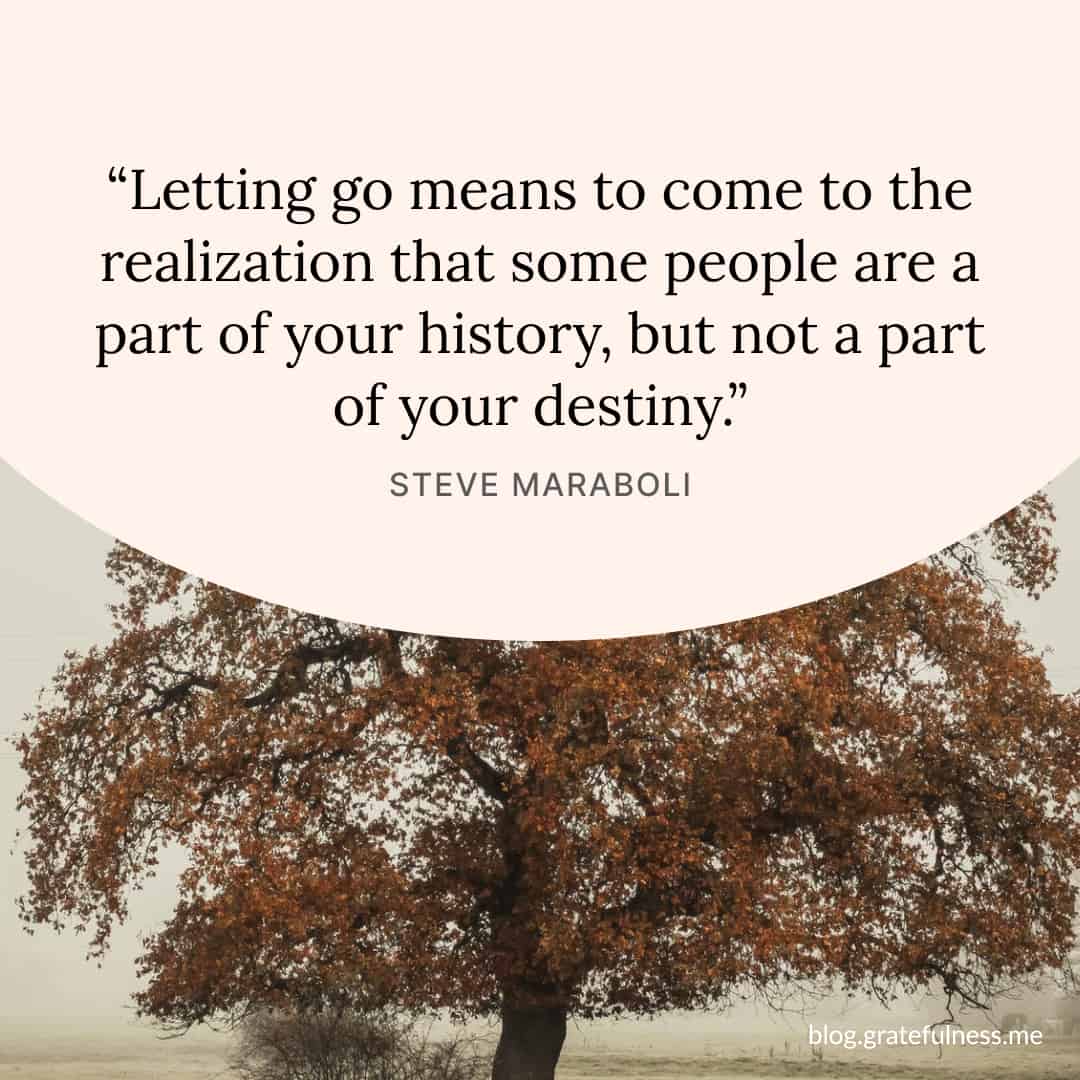 "Letting go means to come to the realization that some people are a part of your history, but not a part of your destiny."
― Steve Maraboli
"You must make a decision that you are going to move on. It won't happen automatically. You will have to rise up and say, 'I don't care how hard this is, I don't care how disappointed I am, I'm not going to let this get the best of me. I'm moving on with my life."
― Joel Osteen
"Letting go doesn't mean that you don't care about someone anymore. It's just realizing that the only person you really have control over is yourself."
― Deborah Reber
"You will find that it is necessary to let things go; simply for the reason that they are heavy. So let them go, let go of them. I tie no weights to my ankles."
― C. JoyBell C.
Letting go and moving on is part of your healing journey. To help yourself more, you can listen to these healing affirmations:
"Cry. Forgive. Learn. Move on. Let your tears water the seeds of your future happiness."
― Steve Maraboli
"Even though you may want to move forward in your life, you may have one foot on the brakes. In order to be free, we must learn how to let go. Release the hurt. Release the fear. Refuse to entertain your old pain. The energy it takes to hang onto the past is holding you back from a new life. What is it you would let go of today?"
― Mary Manin Morrissey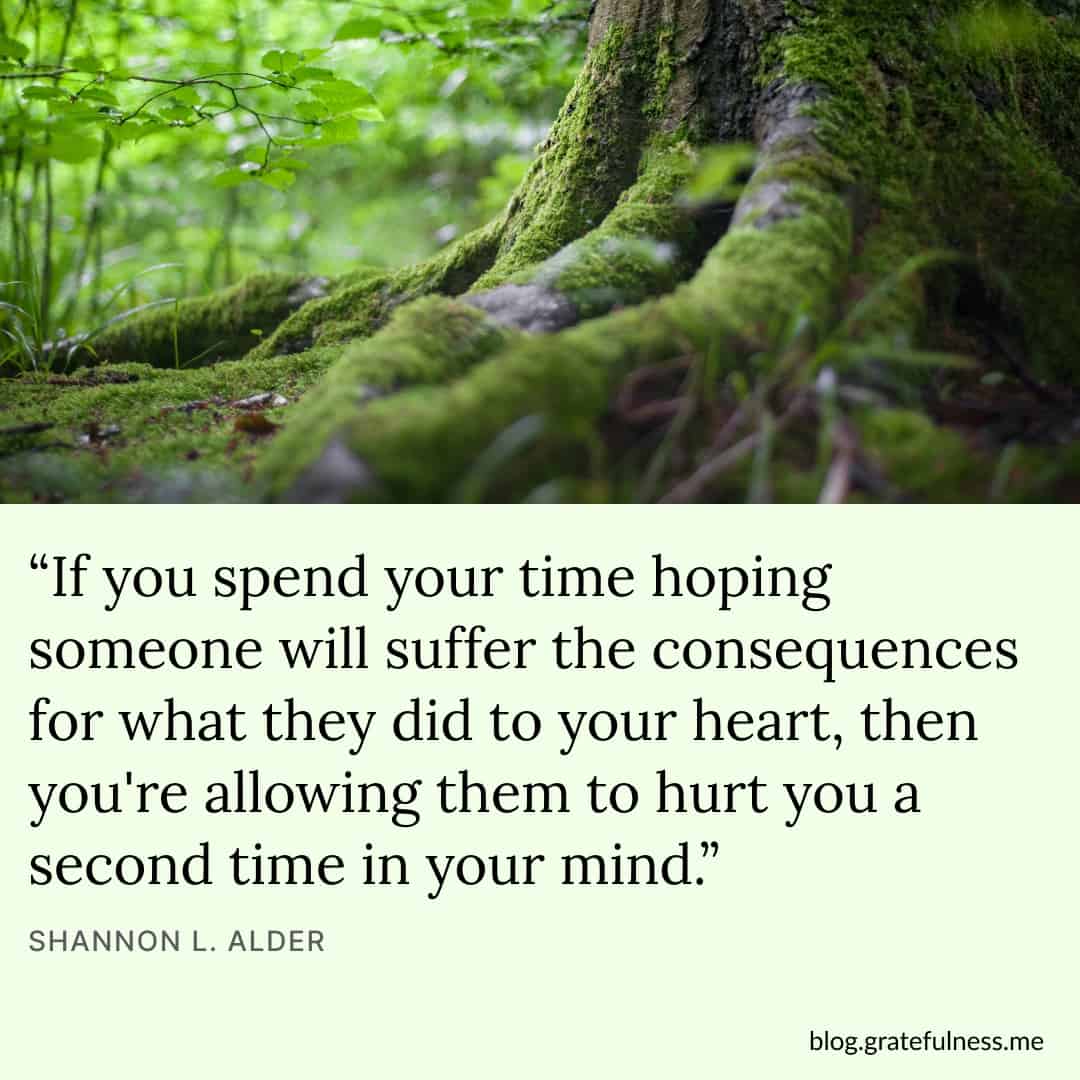 "If you spend your time hoping someone will suffer the consequences for what they did to your heart, then you're allowing them to hurt you a second time in your mind."
― Shannon L. Alder
"Lots of things can be fixed. Things can be fixed. But many times, relationships between people cannot be fixed, because they should not be fixed. You're aboard a ship setting sail, and the other person has joined the inland circus, or is boarding a different ship, and you just can't be with each other anymore. Because you shouldn't be."
― C. JoyBell C.
"Girls you've gotta know when it's time to turn the page."
― Tori Amos
"Grudges are for those who insist that they are owed something; forgiveness, however, is for those who are substantial enough to move on."
― Criss Jami
"It is important that we forgive ourselves for making mistakes. We need to learn from our errors and move on."
― Steve Maraboli
"There comes a time in your life when you have to choose to turn the page, write another book or simply close it."
― Shannon L. Alder
"Sooner or later we've all got to let go of our past."
― Dan Brown
"Sometimes it takes a heartbreak to shake us awake & help us see we are worth so much more than we're settling for."
― Mandy Hale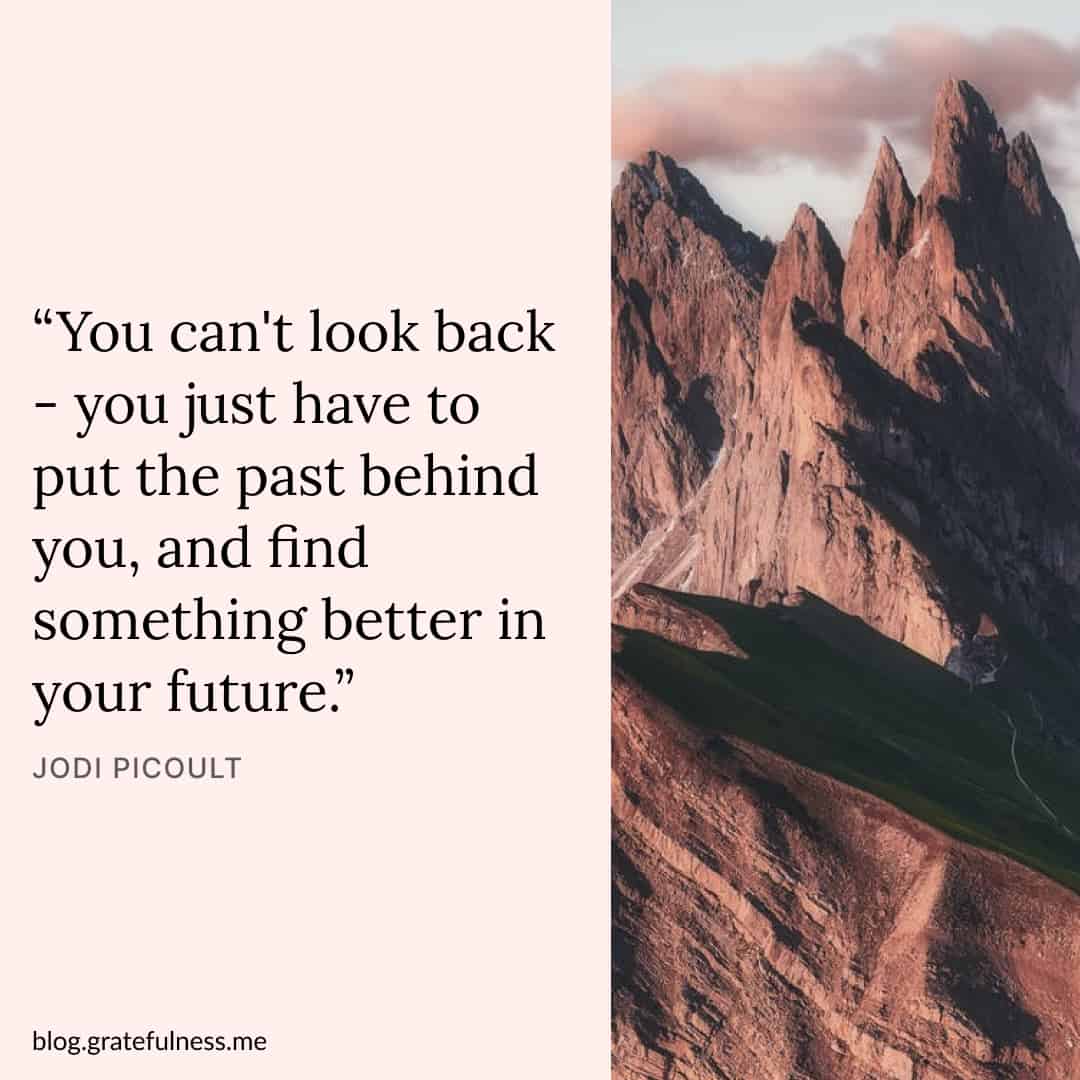 "You can't look back - you just have to put the past behind you, and find something better in your future."
― Jodi Picoult
"It was strange, really. A couple of months ago, I had thought I couldn't live without him. Apparently, I could."
― Gabrielle Zevin
"I demolish my bridges behind me...then there is no choice but to move forward"
― Fridtjof Nansen
"Yesterday is not ours to recover, but tomorrow is ours to win or lose."
― Lyndon B. Johnson
"To be bitter is to attribute intent and personality to the formless, infinite, unchanging and unchangeable void. We drift on a chartless, resistless sea. Let us sing when we can, and forget the rest.."
― H.P. Lovecraft
"Make it a rule of life never to regret and never to look back. Regret is an appalling waste of energy; you can't build on it; it's only good for wallowing in."
― Katherine Mansfield
"Life moves on and so should we."
― Spencer Johnson
"You don't have to let that one thing be the thing that defines you."
― Jojo Moyes
"Life becomes easier when you learn to accept an apology you never got."
― Robert Brault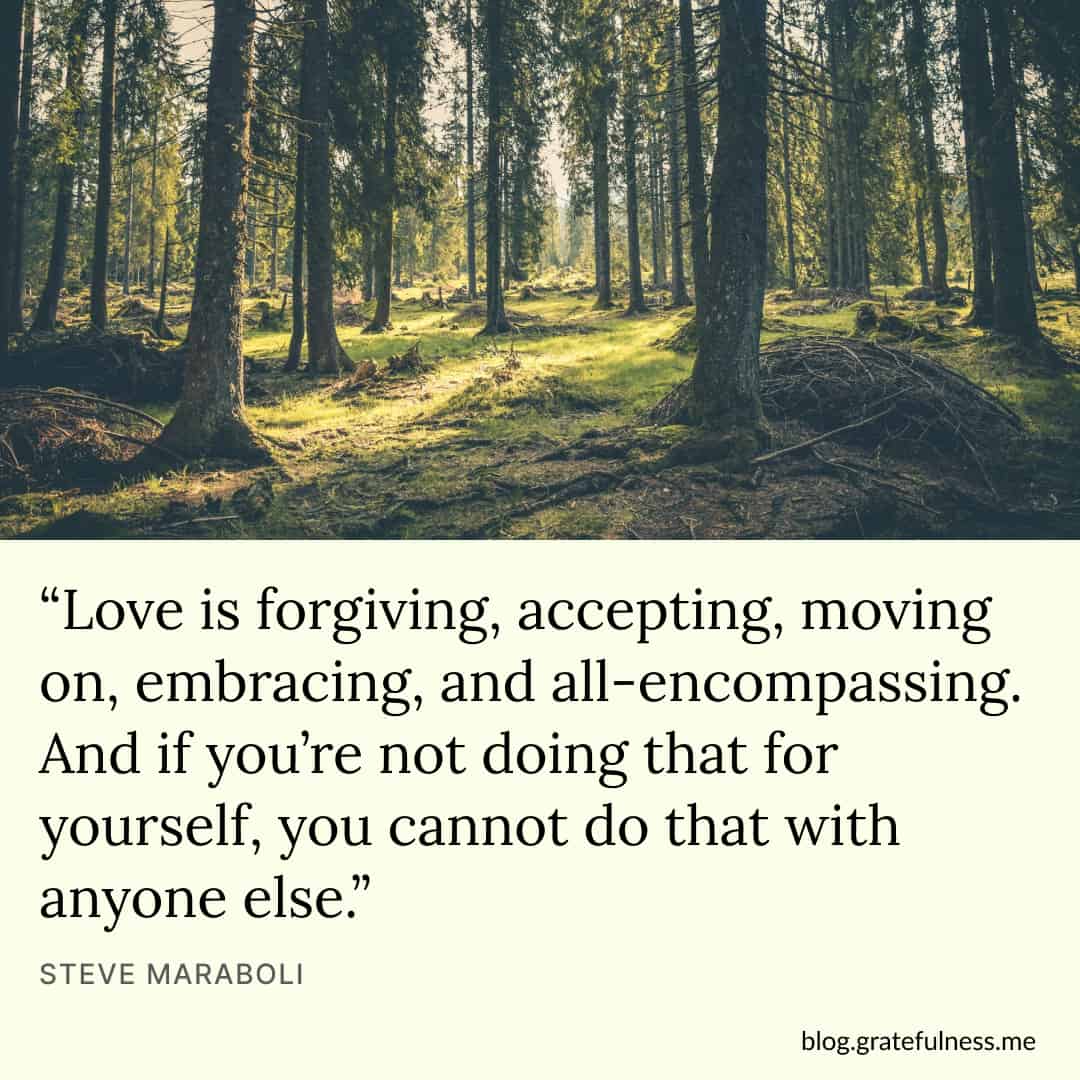 "Love is forgiving, accepting, moving on, embracing, and all-encompassing. And if you're not doing that for yourself, you cannot do that with anyone else."
― Steve Maraboli
"The most difficult aspect of moving on is accepting that the other person already did."
― Faraaz Kazi
"I've been burdened with blame trapped in the past for too long, I'm moving on."
― Rascal Flatts
"Love is proved the moment you let go of someone because they need you to."
― Shannon L. Alder
"You will evolve past certain people. Let yourself."
― Mandy Hale
"Your heart's strength is measured by how hard it holds on. Your self-worth and faith are measured by finally letting go. However, your peace is measured by how long you don't look back."
― Shannon L. Alder
"That's all you can do in this world, no matter how strong the current beats against you, or how heavy your burden, or how tragic your love story. You keep going."
― Robyn Schneider
"But part of surviving is being able to move on."
― Alexandra Bracken
"The great courageous act that we must all do, is to have the courage to step out of our history and past so that we can live our dreams."
― Oprah Winfrey
"The only real battle in life is between hanging on and letting go."
― Shannon L. Alder
"I am more than my scars."
― Andrew Davidson
"Keeping baggage from the past will leave no room for happiness in the future."
― Wayne L Misner
"Don't tie your heart to a person that has nothing left to offer you. Let it go. It might hurt for a while, but when you get over it, you'll see that it's better."
― Orebela Gbenga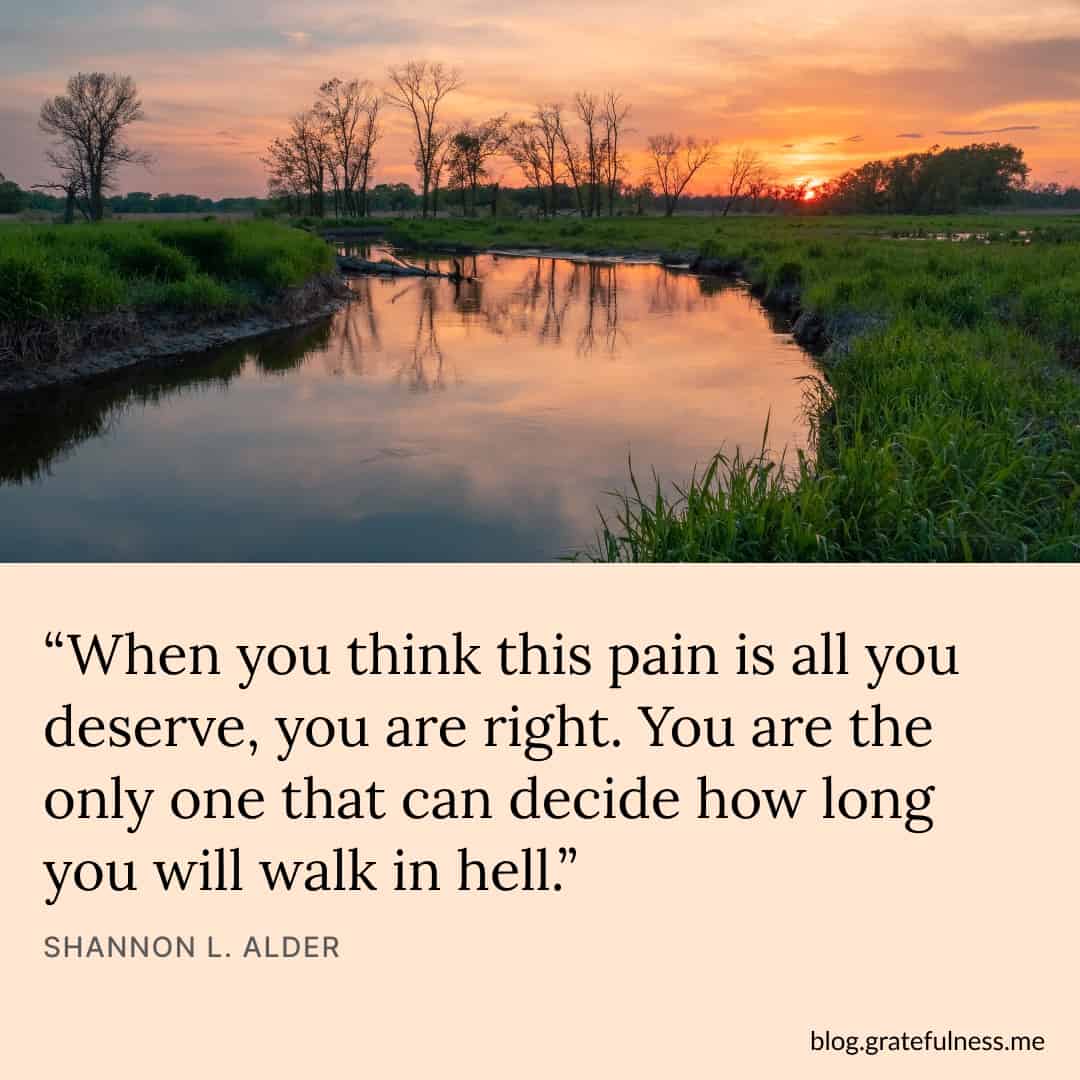 "When you think this pain is all you deserve, you are right. You are the only one that can decide how long you will walk in hell."
― Shannon L. Alder
Letting Go Quotes
"Moving on means we have to protect ourselves."
― Jojo Moyes
"Rehashing the past wouldn't change anything. Time to move forward."
― Zena Wynn
"No one is worth wasting a gorgeous weekend over."
― Susane Colasanti
"Sometimes, you're the one who strikes it lucky. Sometimes, it's the other poor bastard who's left with the short straw, and you just have to shut up and get on with it."
― M.L. Stedman
"Don't worry. Just when you think your life is over, a new storyline falls from the sky and lands right in your lap."
― Rebekah Crane
"Don't waste time thinking about them. If they walked away from your love, they don't deserve your pain."
― C.L. Brown
"Well, I just get as close as I can to a happy ending, then I shut the door behind me and move on."
― James Goss
"What's past is prologue, and the world awaits."
― Lisa Mantchev
"The secret to life is to have no fear. When you can let go of what others think about you, how something is going to turn out, or how your past will affect your future, then you are finally living life free."
― Shannon L. Alder
"Not watching the path where his legs took him, he walked on because he knew he had to walk ahead, leaving his past behind."
― Faraaz Kazi
"Should've, could've, would've, but you didn't. So you move on."
― Dominic Riccitello
"Every day has a past. Every day has a tomorrow."
― Amy Meyerson
"I realized that there was no point or sense in chasing after happiness that had perished."
― Mikhail Lermontov
"Trees still grow after letting dead things go."
― Darnell Lamont Walker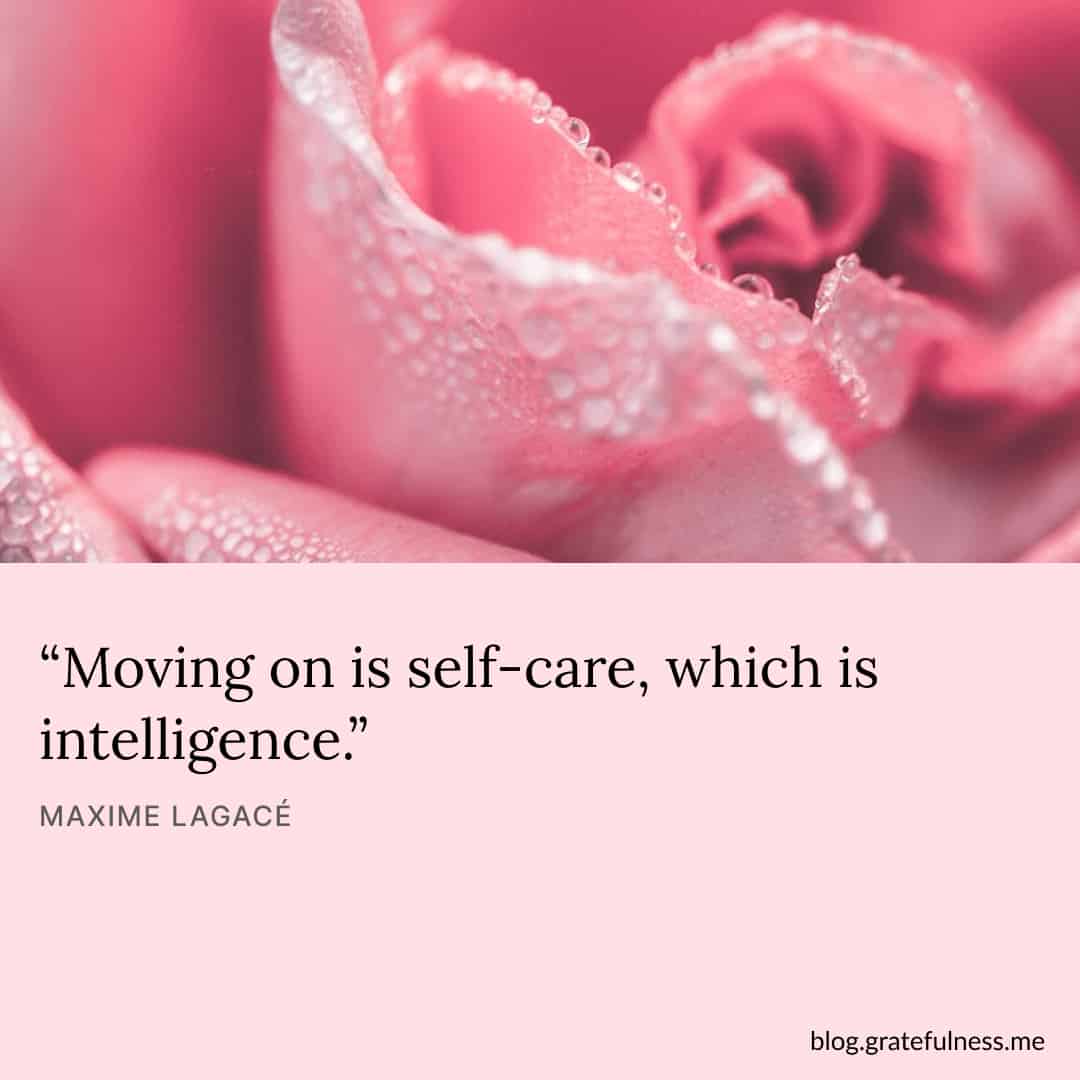 "Moving on is self-care, which is intelligence."
― Maxime Lagacé
"The world never moves in the direction you expect. You have often got to acknowledge the direction in which the world is moving"
― Neelam Saxena Chandra
"Unfortunately, life doesn't wait for you to get over your ex; it will carry on."
― Elelwani Anita Ravhuhali
"Gather your strength, woman. And move on."
― Mitta Xinindlu
"Sometimes the best way to be happy is to learn to let go of things you tried hard to hold on to that are no longer good for you."
― Faraaz Kazi
"There's a weird freedom in letting go of what you lost and looking forward to the possibilities the empty space leaves behind."
― James Lanman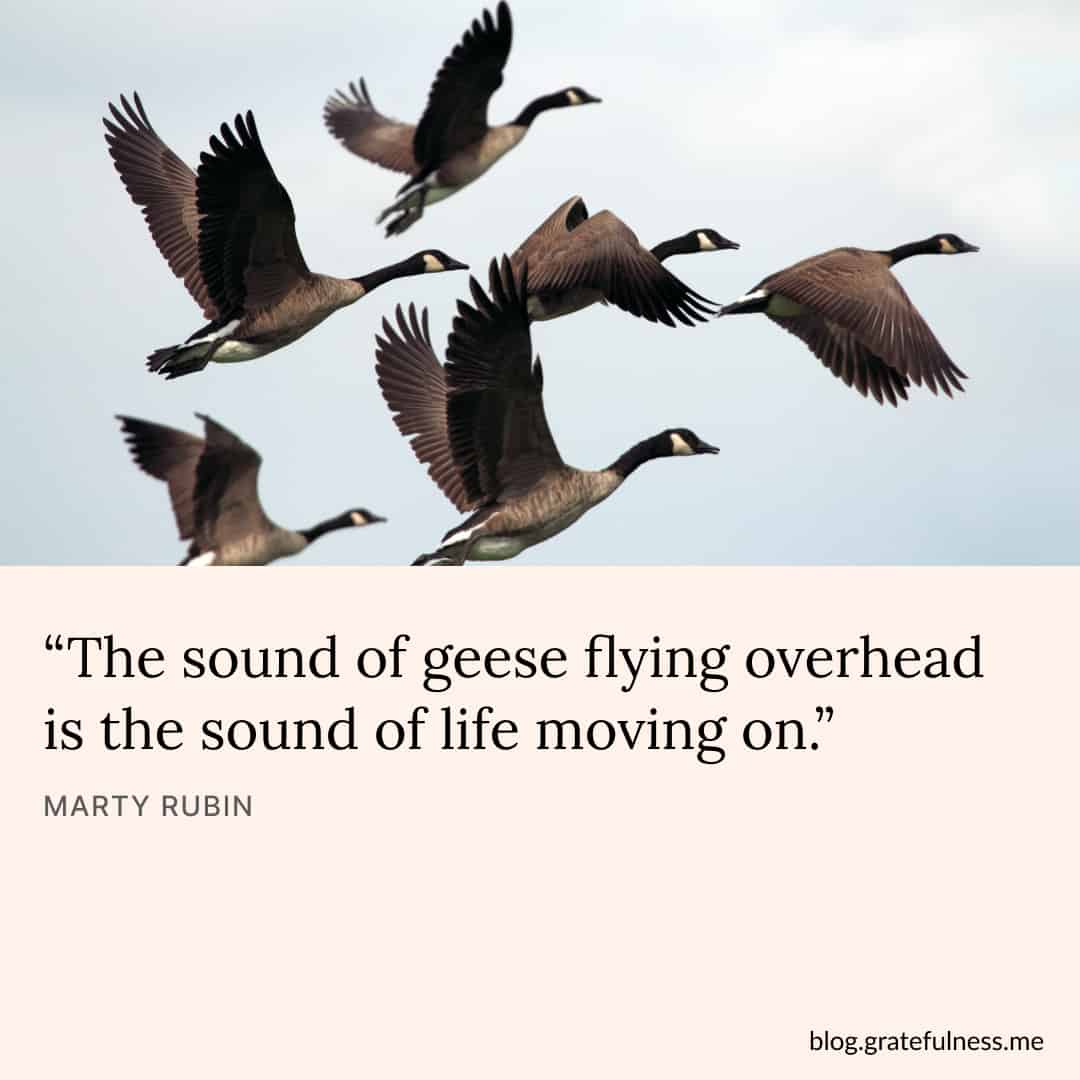 "The sound of geese flying overhead is the sound of life moving on."
― Marty Rubin
"It was the bravest choice I ever made, to let love go because I deserve more now days."
― Nikki Rowe
"Imagine a future where you hold no grudges towards anyone. You're not angry at past lovers, not bitter about failures, not disappointed in your parents. You forgive, send love, and move on. You're free."
― Charlotte Eriksson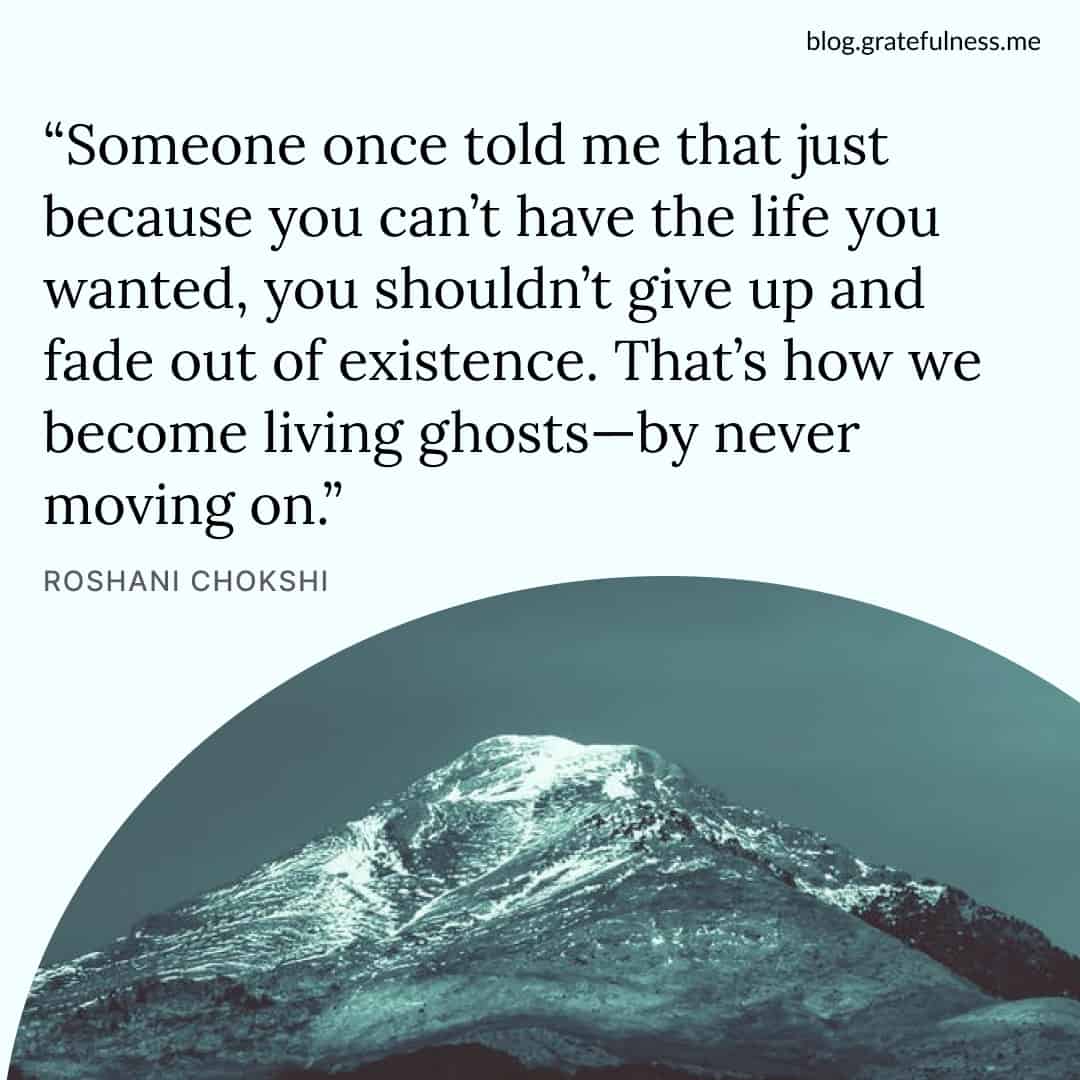 "Someone once told me that just because you can't have the life you wanted, you shouldn't give up and fade out of existence. That's how we become living ghosts—by never moving on."
― Roshani Chokshi
"A heart clouded by bitterness holds back the rain of love."
― Temi O'Sola
"The choice isn't to move on—life moves whether I want it to or not. No, the choice is to look forward, not backward, to take a step because refusing to move won't draw the past nearer, only postpone better days."
― Caroline George
"And yet, she sees, people find a way to survive, to go on."
― Khaled Hosseini
"Take all the time you need to heal emotionally. Moving on doesn't take a day, it takes lots of little steps to be able to break free of your broken self."
― Tere Arigo
"You cannot change the past. You can only improve on the present."
― Michael Bassey Johnson
"Sometimes you've got to walk away from something's to walk into better things."
― Temi O'Sola
"Sometimes trying to piece together your past only builds a wall that keeps you there."
― Erin Anastasia
"There is nowhere to go but on."
― Celeste Ng
👉 Continue Reading: 60+ Forgiveness Quotes to Move On from Resentment into Freedom