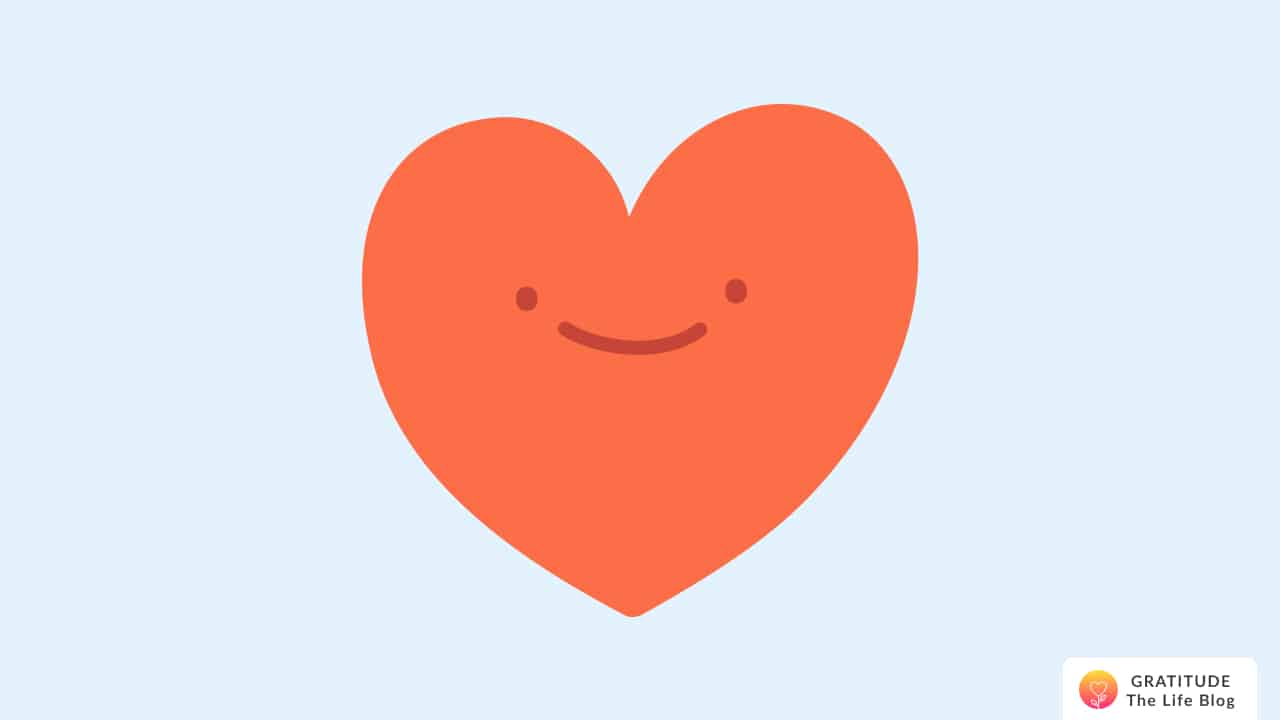 Hi there, I am Pritesh — maker of the Gratitude app, a Completely Private Journal app that reminds you to be grateful during the day.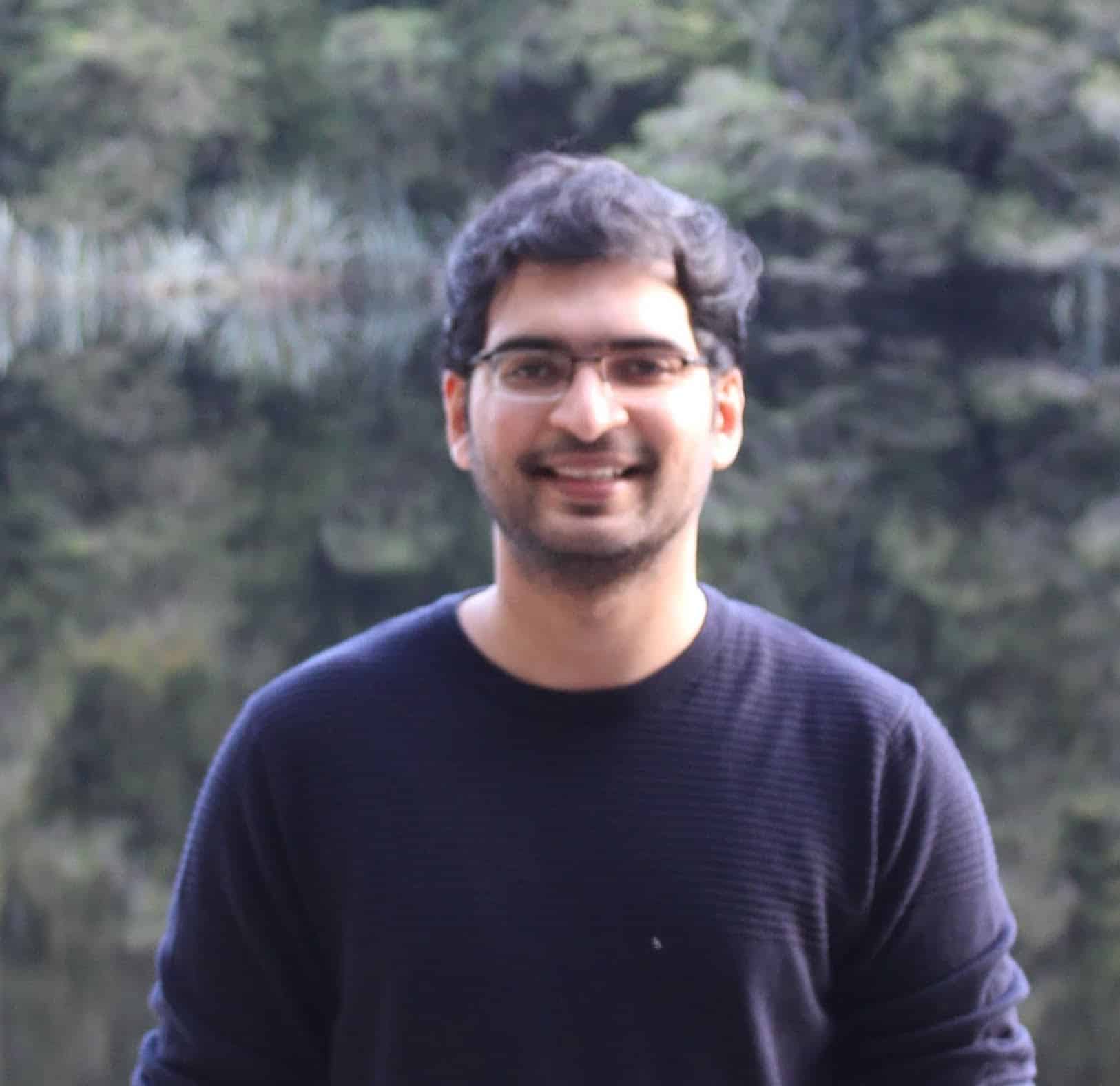 The Gratitude app was born out of a personal need, and I had initially built the app for myself. In June 2017, my family (my parents and my younger sister) struggled with many problems.
My father has been an ambitious person. He has had dreams, and he works relentlessly to make them come true. He won't give up. He has been dashing, super confident, and fearless. Around 35 years ago, he started his career journey as a clerk in the municipal corporation of Mumbai (the administrative engine of the financial capital of India). From there, he rose on the administrative ladder one step at a time on merit. He knew he could do more, so he went out of the way to be worthy of success. So much so that he gave qualification exams at the age of 50 and aced them. He had the dream to become the Municipal Secretary, the highest level in the Mumbai Administrative wing. And four years ago, he was well placed to become one. There was no one at that time more deserving than my father. He had excelled at all the metrics to become the secretary. Everyone had started congratulating him months before the official announcement. He felt great - his dream was coming true. When the day came to appoint, what happened was very ugly. Someone else was selected. He was shattered. We all were heartbroken. And that was the beginning of our negative spiral that led us into the rut.
My father had courage. So, he appealed to the committees, the chairman, the commissioner, the political party. They all turned a deaf ear to him. But that was not going to stop him. He decided to take this to the judicial court. We supported him. We had started to feel helpless by then, but we were optimistic that justice would prevail. But that turned out to be uglier. The whole process was sucking the energy, effort, time, and money from all of us - from my entire family. You know how much money this process takes! It led us into a financial crunch. After spending countless days fighting this, we lost. My dad lost the case. He felt betrayed. It shook his confidence. He felt fear. I had never seen him like this ever.
I can't imagine what it might have been like for my father to be and work amongst the people who considered him their enemy. So disempowering!
I was feeling angry, extremely helpless. I would wonder why does this happen to my father, to us. Is there no one around who wants to be happy for him, happy for us? Are all people so shallow? Do they enjoy making us feel helpless and seeing us disturbed? All of these had consumed us so much that we couldn't find any joy for days. And amidst all this, My mother started having health issues. I didn't see much happiness at my job. I didn't feel passion for what I was doing. My sister was struggling to find a job. It was too much.
We wanted to be better. We asked for help. Some advised us to do a ritual to bring peace. We did! Some suggested our house Vastu (architecture significance based on traditional scriptures) is not correct. So we moved out, rented another apartment that "suited" Vastu conditions. Others asked us to check with spiritual healers. We did. We did what we could at that time in the hope of coming out of this dark space.
It reached a point where I thought all of this was baseless. While all this was happening, this book called me. "The Secret." It spoke about the law of attraction, and it made sense to me. It said, "Ask, Believe, Receive." This book, a gift from my girlfriend (she's my wife now!), gave me some light to navigate these dark times.
It spoke a lot of things. But one consistently, it spoke was, "Whoever has will be given more, and he will have an abundance. Whoever does not have, even what he has will be taken from him."

The secret word here is Gratitude.
Whoever has Gratitude will be given more, and he will have an abundance. Whoever does not have Gratitude, even what he has will be taken from him."

Because of the space, I was in, Gratitude didn't come across to me as just a word or even an emotion. For me, it was much more. It gave me HOPE. I trusted Gratitude. So, I decided! If I can find something that just made me feel lighter, less anxious, or joy, I'll consciously spend my energy thinking about it and feel grateful for it.
I started simple. I had pickup and drop from the office. Every morning when I would hop into the cab, I would take my phone, open up notes and write about what I'm feeling grateful for. The first thing to write about was really easy. It was about the cab and driver Manoj Ji. He came on time, picked me up, had a good chat, and sometimes went out of his way. Yesterday, if there were no traffic, I would write about that. Grateful to God/Universe. I liked monsoons - so if it rained a bit, I would write about that. A little later, I started writing about things I wanted to manifest in health, hair, skin, relationships. All this would bring a smile to my face. And I enjoyed that feeling.
This was an excellent hook for me. I would be longing for Manoj Ji to come and pick me up for work. And the Universe would show signs to me. The more I felt grateful about reaching without any traffic; I would get free roads. The more I thanked people who helped me, the more they wanted to help wherever they could and whenever needed. Maybe they always did, but I hadn't noticed; I wasn't mindful.
After a month or so, I built this Gratitude app because I wanted a private place to write my grateful thoughts, remind me to focus on the positive, and give it colors. Since the time I started the Gratitude practice, this app has been my happy place.
Over time, I sensed a change in me. I could feel that I was well placed to navigate through the situations better. I realized that it's not a great thing to make my problems the center of the Universe. I could feel more empathy, and I could feel happy for others.
Soon I left my job and started working independently. Although uncertain, I could navigate my way out of my comfort zone. In a couple of months, I got engaged. Things were changing. But I felt confident about them, felt empowered by them.
Now, when I look back, I feel grateful for this phase. It was challenging, but there was growth. I grew, and my family grew. The gratitude app has now touched over 1.5 million lives around the world. If it weren't for the struggle, I might not have created the app. I want to leave you with this words by Rumi that have stuck with me for a long time - 'Yesterday I was clever, so I wanted to change the world. Today I am wise, so I am changing myself.'
Here are some of my journal entries from the Gratitude app.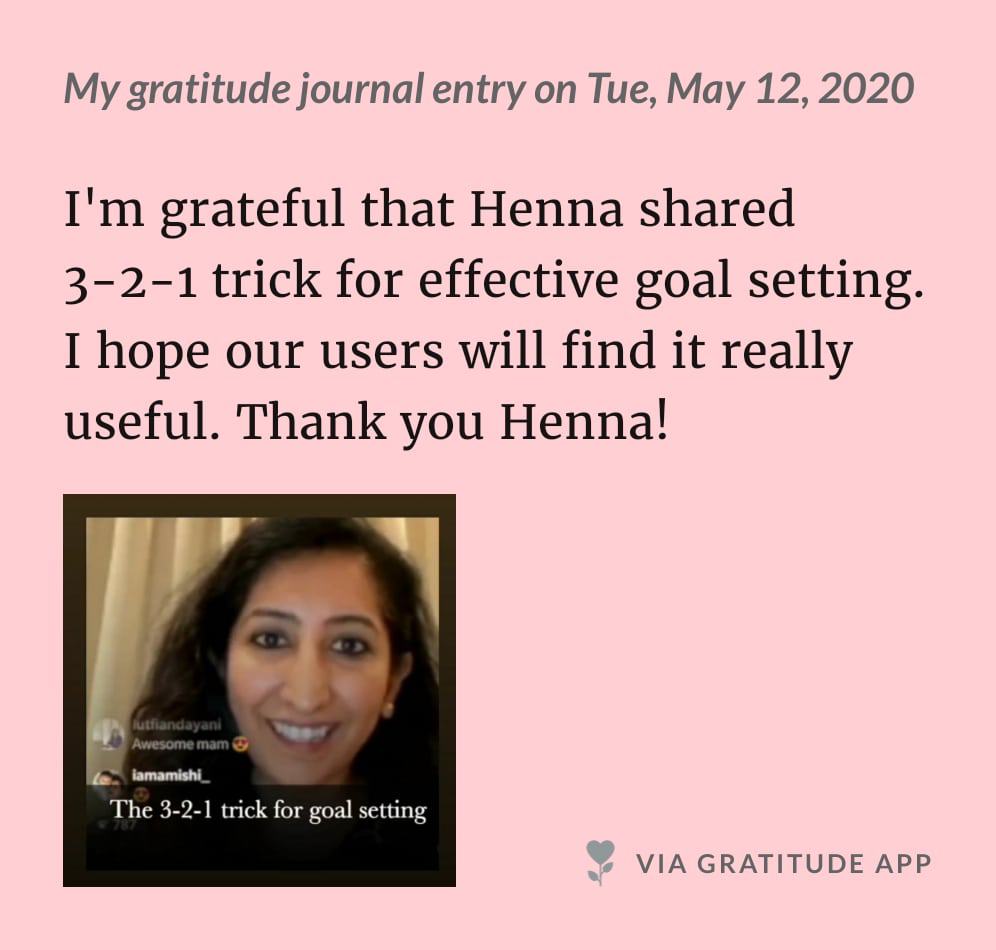 The 11-day Thank You Challenge