Self-care Affirmations, Leisure by W. H. Davies, and Gary's story
Hey grateful people! Happy to see you again 🤗
I have some great news to share. To celebrate International Women's Day on March 8, we are starting the campaign #GratefulForHer on Instagram. I would love for you to join in by sharing about the women you are grateful to have in your life.
And, here are last week's highlights for you:

Mindful Monday
Last Monday, we practiced affirmations for self-care. These affirmations are helpful in prioritizing self-care and investing time in it. They are part of my free 21-day Self-love course:
I take time to nourish my whole self.
I am a priority in my own life.
I choose to live in the moment and take things one day at a time.
My self-care is worth making time for every day.
I take great care of my body, for it is a temple and I treat it with respect.
I have the right to complete all my needs.
I am responsible for taking care of myself.
Self-care is important to me.
I always make time to nourish my body, mind, and soul.
Every day, I put focus on caring for myself as I care for others.
Dive into a short mindful session of these affirmations below:

Wise Wednesday
Last Wednesday, I read 'Leisure' by W. H. Davies. It's a beautiful poem about slowing down and observing all that is around us, about not letting life pass us by but living each moment.
"What is this life if, full of care,
We have no time to stand and stare.

No time to stand beneath the boughs
And stare as long as sheep or cows.

No time to see, when woods we pass,
Where squirrels hide their nuts in grass..."
Listen to the full poem below:

Thankful Thursday
Here we had Gary sharing his story about realizing all the blessings that one takes for granted and how important it is to express how you feel to the people that you love.
"And I've learned over time that what happens in the first 20-30 minutes of your day sets the tone for your entire day.
And I was always thinking negative thoughts. I was always looking on social media first thing in the morning, and I started changing all that.
I just started writing gratitude. It was super simple stuff. At first, I wrote: I'm grateful for the fact that my house has heated, I'm grateful for the fact that I woke up, that's how bare-bones my gratitude was, I'm grateful that I have hands."
Tap below to listen to his full story:
Or, listen on Apple Podcasts. And, here's the written version of it: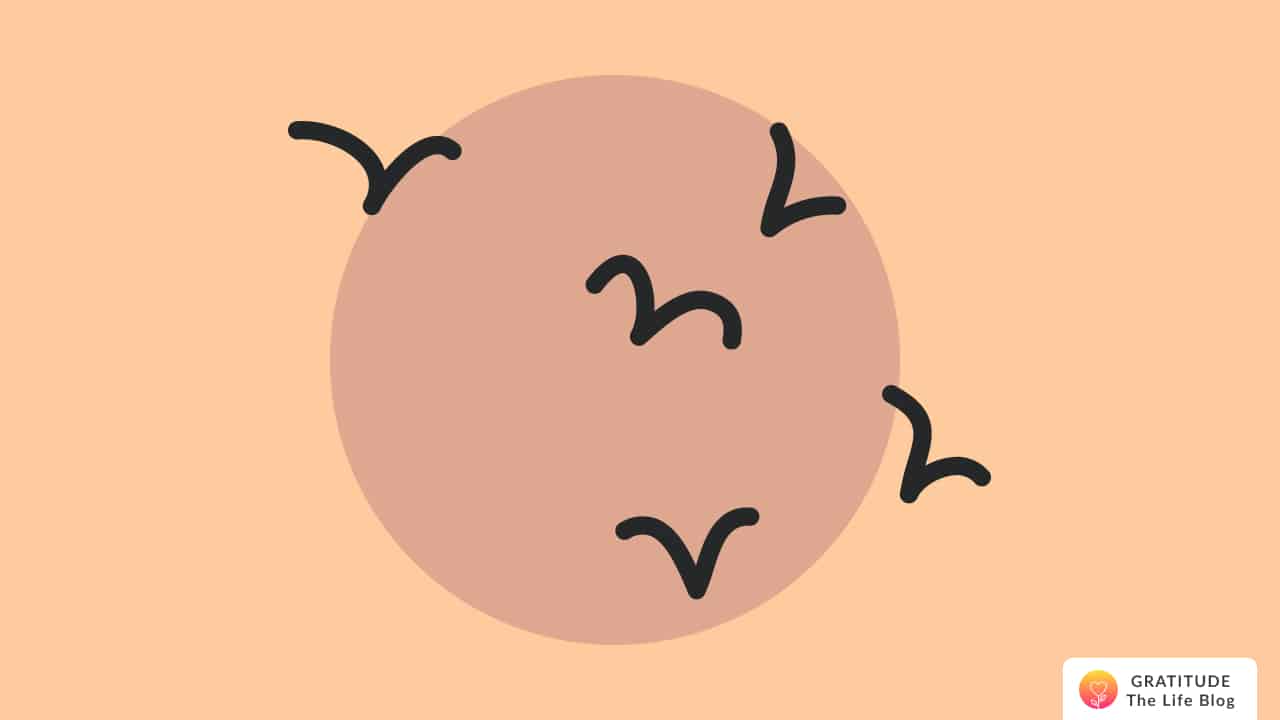 Think this will help other people? Let's spread kindness by sharing this on WhatsApp and Facebook.