Tejas' story - Phoenix
"One thing is, everyone has the same problem. Everyone is fearful of something regarding their past or present."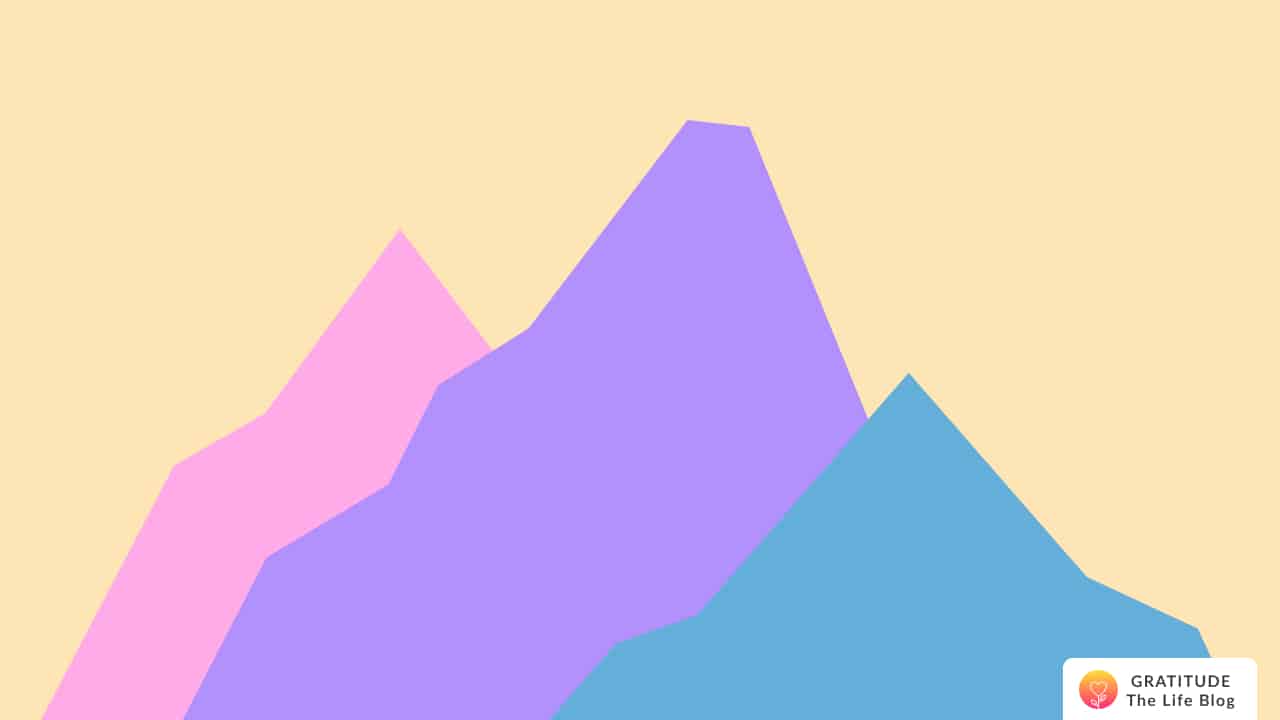 Tejas: Before gratitude, I was in depression for one year. I was fighting depression and mood swings. One girl was there on Instagram, she was posting about Gratitude and I was curious, what was this gratitude, I was not so aware, but I knew the word gratitude.
I took the 7-day and the 14-day challenge and my mindset was changing. I was full of negative thoughts, after following Gratitude, and I was going through the stories, one story got me very inspired. So, from there, my life got changed.
In the last two years, I have faced many problems in my life, because I made many suicide attempts, but I could not overcome the fear. I was consistently fearing that something bad will happen to me, I cannot do anything, I cannot continue a job or something.
I was in a full mood swing. I used to get up and only watch movies and sleep, that's it. After March 2021, something changed, I thought I will start my own career in the stock market.
My father gave me some capital and with the capital, I started trading. So this is my office. I only painted this office. So with gratitude, my life has changed.
Aarushi: So, you also did some challenges. Can you talk in detail about how the experience was for you and in what ways did it help you?
Tejas: Okay, the first one was the 7-day challenge. Every day there's one challenge regarding how you love yourself. It clicked me. I was grateful for someone who helped me.
And my parents helped me in my bad mood. One year, I was not working at all, I was at home locked up inside in the room, watching all the movies and the web series, that was my life.
And after starting gratitude, I realized I should be good for small things also, for what we have, and nature and God. After this, I took the 14-day Challenge. And suddenly, everything was changing, my mindset was becoming more positive.
In that phase only, I attempted suicide many times. But I was not able to commit it. One incident that happened was, I was in Bangalore, there is a hill. I went there, standing at the top of the hill and I was looking.
My problem is very small, I'm looking at it as very big, like a mountain. If from the top, people look very tiny. So, my problem is tiny. So, let me stop making this a big mountain. Let me change, whatever the difficulty comes and I'm ready to face for now.
Aarushi: Awesome! So you also read gratitude stories, and now you're sharing one of your own. So, what about the stories has been helping you?
Tejas: One thing is, everyone has the same problem. Everyone is fearful of something regarding their past or present.
So everything was the same. Everyone was facing the same story, me also. I am also facing the same story everyone has their own story but in a different way or form.
Aarushi: So lastly, I want to ask you, how are you doing now? So, you know, after multiple suicide attempts and facing depression, the last year must have been really hard for you. How are you now?
Tejas: Now, I am happy. With a very strong mindset, I'm ready to face every problem that is coming. Now I'm trying to be like a river, oh river will be flexible, it will be flowing.
If any rock comes also, it will make its own way. I'm trying to be in a positive mindset whatever bad things may happen. In December, I made some losses and I thought this loss is not going to end my life.
I can make some profits after some time. My life is bigger than this loss. I am trying to be in a positive state. So I started my own company. It's been eight months now. I'm moving to different sectors, insurance, and the stock market.
Aarushi: I am really happy for you. I'm really grateful that you chose to share your story and I feel great after hearing it. Thanks a lot!