3 Ways How You Can Make the World a Better Place
Changing the world might not be as hard as it seems. What we need is for everyone to do these 3 things.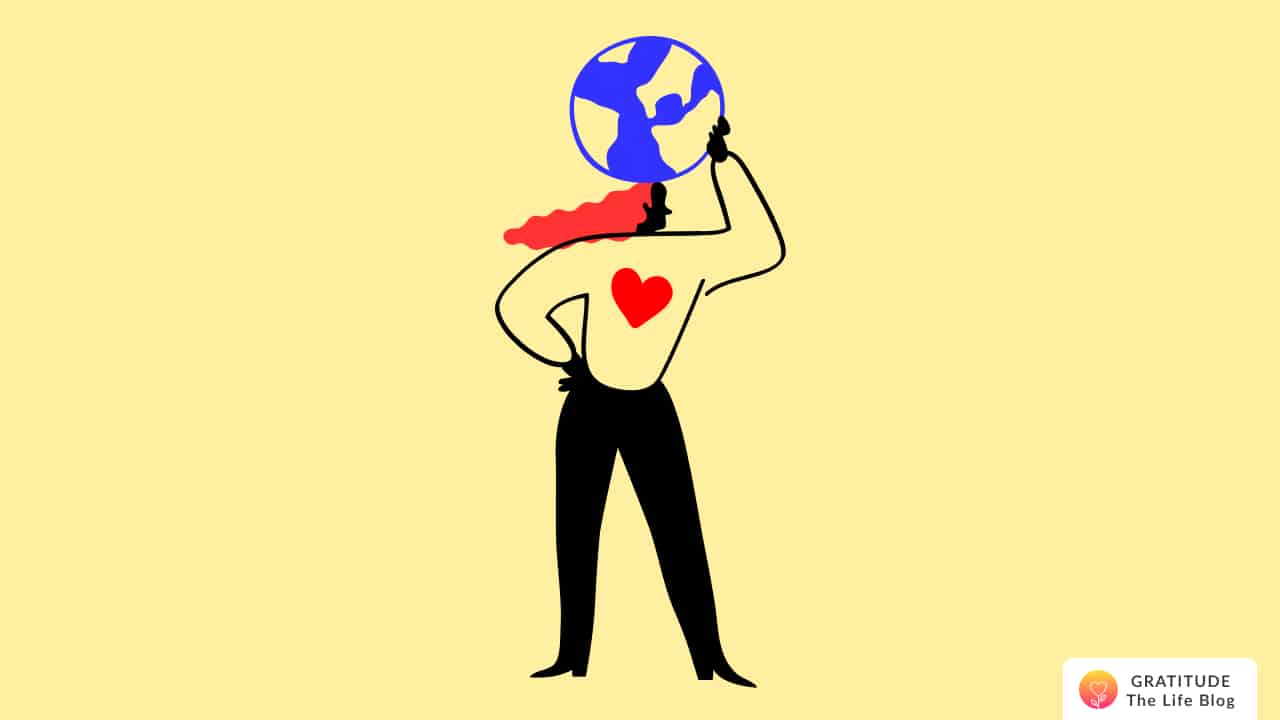 How to make the world a better place? I've seen one common thing in societies. It's that when anyone chooses to take responsibility to bring change that isn't necessarily put upon them, people say that why do you bother or this isn't going to change anything significantly.
And, you know what? They're right. There are massive industries at work that contribute to problems in a much bigger percentage than my individual lifestyle switch will counter.
I can't change policies that would make a big switch. I can't go everywhere, feed everyone, save every being, remove all the waste that is there. I can't do it. But, why exist in this all-or-nothing thinking?
If we go by the logic above, assuming that individual actions have no influence whatsoever, then how will anything ever change? If we don't make use of the one variable that is in our control, then there's just complaining left to do.
The only thing we can do is to do what we can, and that is powerful, significant, and honorable.
So, how you can make the world a better place is by doing what you can. And, here are the three simple things that you can do:
Start small and then climb higher
Get comfortable with being uncomfortable
Take care of your mental health
I know it's only three steps. I want this to be something that everyone can do because we don't need a handful of people doing this perfectly, we need millions doing this imperfectly (paraphrased Anne-Marie Bonneau's words).
Let's dig into this deeper:
1. Start small and then climb higher
One of the human tendencies, when we make plans, is to try doing everything at once and over-optimize.
For example, you're someone who cares about animal welfare. You might dream of opening up an animal shelter, having a rescue team, want to go into this full-time, have a big base of supporters, and care for hundreds of animals, one day.
It's a great dream, but don't make it just that. Smarter people start small. What is the smallest change that you can start working on today to go forward? Are there stray animals in your neighborhood? Are you feeding them daily?
Can you get them vaccinated and sterilized? Is there a way to build a makeshift shelter for them in an open area? Are you adopting homeless animals?
That's one example. Build on the causes that you care about. For one, this gets you started quickly and two, it tests whether you want to stick through this or not. Identify the problems in your area, and act on what you can do about them.
Get your friends together. The world is built of these innumerable blocks. Each of us has to take responsibility for our part of the world. Clothe the needy, educate the helpless, feed the hungry, we all know what should be done and what is needed, and we need all of us to contribute in our capacities to ameliorate the situation.
Related: 101 Positive Affirmations for Success, Abundance, and Confidence
2. Get comfortable with being uncomfortable
What annoys me about older people and especially parents is that they don't want to give away comfort and the typical way that they function every day. They all want saviors and heroes, but not their children to be that.
People who make switches in their life because the current situation of the world is not as healthy as it should be, know that it's not going to be as convenient as their lifestyle was.
We can't expect change without changing anything. So, maybe I'll have to go out of my way to take an injured cat to a veterinary clinic, or pinch my monthly budget so I can help support a kid's education, or change my diet, or stop buying fast fashion, or do more research into finding small businesses, or read into how transparent a company is.
If in the end, a little bit of extra work and doing the unconventional helps us make healthier choices, then we should try and be comfortable with being uncomfortable.
Related: 50 Growth Mindset Quotes
3. Take care of your mental health
So many of the people that I see struggling now struggle because the people in their lives didn't sort out their issues. Someone who takes care of their mental health not only helps themselves but the people they interact with as well.
When we have less stress, less self-doubt, and more self-love (here's my course to help you with that), giving back becomes much easier. We become better friends, better companions, and better leaders.
In turn, we help and inspire people to take care of themselves too. This step is just as important as going out and working on the ground.
Related: Top 9 Tips to Improve Your Mental Health
And, that's it! Thanks for taking out the time to read this. If you think this will help more people? Share it around!
Read Next: Gratitude - The One Thing We All Need


Take the 21-day Happiness Challenge