40 Ways to Show Your Partner You Love and Appreciate Them
Here is a list of 40 small things that you can do to show your partner that you love and appreciate them every day.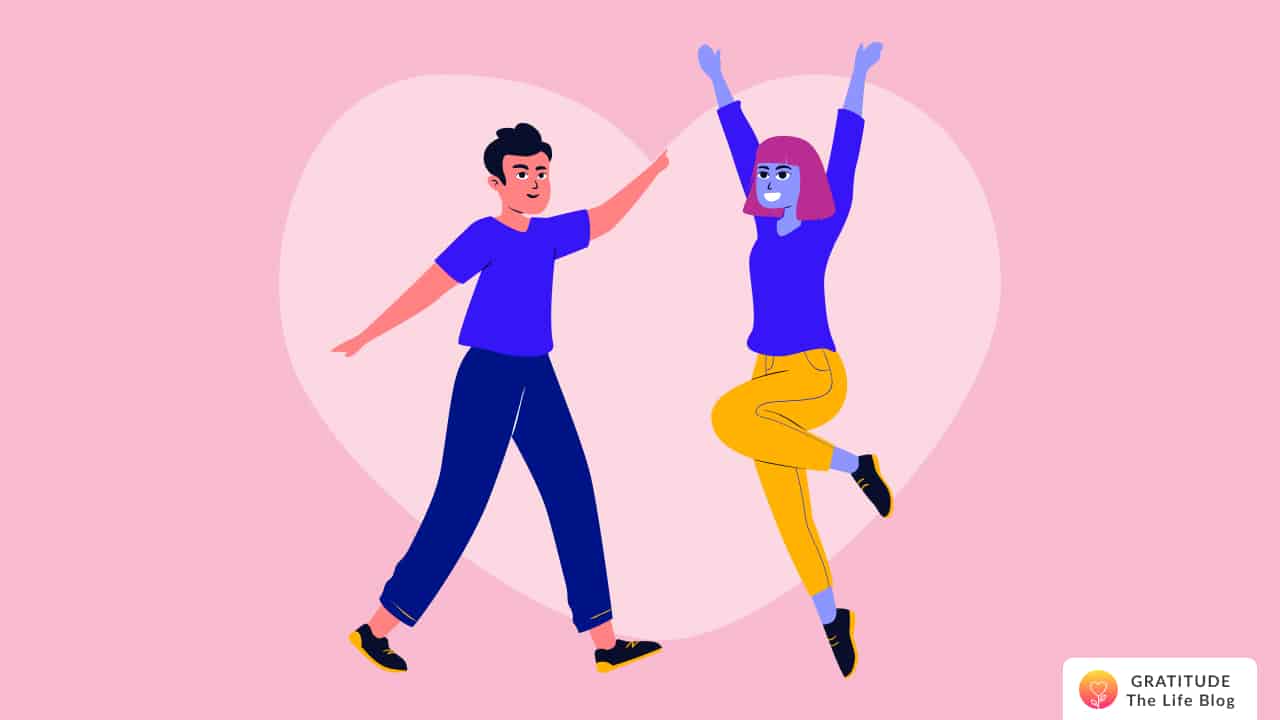 Today let's learn 40 ways to show your partner that you love and appreciate them.
Love is in the little things, right? It's about making efforts every day, happily and excitedly. Even when it's not so easy, it's about staying and making it past tough phases. It's to want to be together through and through.
To understand another human mind as best as we can. To make small gestures to express how important they are to us, and how much we care for their happiness. To be here looking at this list, learning how to be a more loving and grateful partner.
It's important to show love. It's important to show it through our actions because our partners can't read our minds. Don't they all say that it's butterflies in the beginning and then monotonous for the rest?
It doesn't have to necessarily happen that way though. I think we just get lazy and comfortable. But we can do better for the person we love.
What makes those happy couples unique is that they never stopped appreciating their partner, complimenting every little thing about them, and continued to make efforts to do their best even if they had been together for years.
This post will help you become more outward with love and express it in the small gestures that you can make a part of your daily life. Though big, planned events have their charm, showing your love in everything that you do for them makes your life together glimmer with magical simplicity.
Here are 40 ideas for you to show love and appreciation to your partner every day:
40 Ways to Show Your Partner You Love and Appreciate Them
Leave a sticky note with a compliment on the bathroom mirror.
Massage their shoulders with a sweetly-scented lotion after a long day.
When they talk to you, listen actively.
When you go out of the city without them, bring something meaningful back for them (ex: a pretty stone from the beach, a postcard, something that shows the story of that place).
Have a custom ringtone for them on your mobile phone.
Even when you're mad at them, keep your voice down and your tone kind.
Create a Spotify playlist of love songs that you have listened to from the start of your relationship.
Plan a surprise movie night by showcasing their favorite flick.
Hold their hand when you walk together (even if you've been with each other for years).
Make a small card with a sweet quote and pop it on their bedside table or work desk.
Give them surprise hugs and kisses.
When you run errands, come back with some flowers, or any small gift that would like (their favorite snack, ice cream, chocolate, you know better ;)).
Lighten up their workload by taking some chores off their list.
Give them a genuine smile whenever they walk into the room.
Cook a meal for them or order in from their favorite restaurant.
Softly brush their hair with your hand when you sitting next to each other.
In between work, give them a refreshing drink.
When you're not together, send messages reminding them that you're thinking of them.
Tag them on Instagram posts about love, appreciation, and cute messages.
Compliment them every day. The way you tell others how great they are, say it to them.
Write at least one heartfelt letter for them every year.
Plan a surprise get-together with their friends.
Take them out for a drive and quiet dinner.
Engage in activities that they enjoy enthusiastically.
Tell them that you love them multiple times every day.
Send a text to them in a different language (hi, Google Translate) and ask them to look it up.
Dedicate a song to them on the radio.
Write a list of 10 things you love about them and give it with a flower.
Plant a tree together.
Book a fancy hotel for the weekend.
When they're going out, leave a sweet love note in their bag.
Take them out for experiences (ex: wine-tasting)
To help them relax after work, create a cozy environment for them to unwind. Soft music, dim lights, food on the table.
Wash their car for them.
Make a photo album of your memories together.
Be vulnerable about your feelings with them.
Ask them how their day was every day.
Keep your phone away when you're talking to them.
Whenever they achieve something, no matter how small, go above and beyond to celebrate it.
Understand their personality more by learning their love language, how they want to receive apologies, and do your best to provide them with what they need.

There you are! These were 40 ideas for you to show your love and appreciation for your partner. I had a fun time coming up with them, and hope that you will enjoy practicing them.
Wishing you the very best!
👉 Continue reading:
5 Ways to Use Gratitude to Grow Stronger Relationships
9 Easy Tips to Improve Your Active Listening Skills