50 Greatest New Year Quotes for an Amazing 2024
Let's ring in the new year with uplifting thoughts!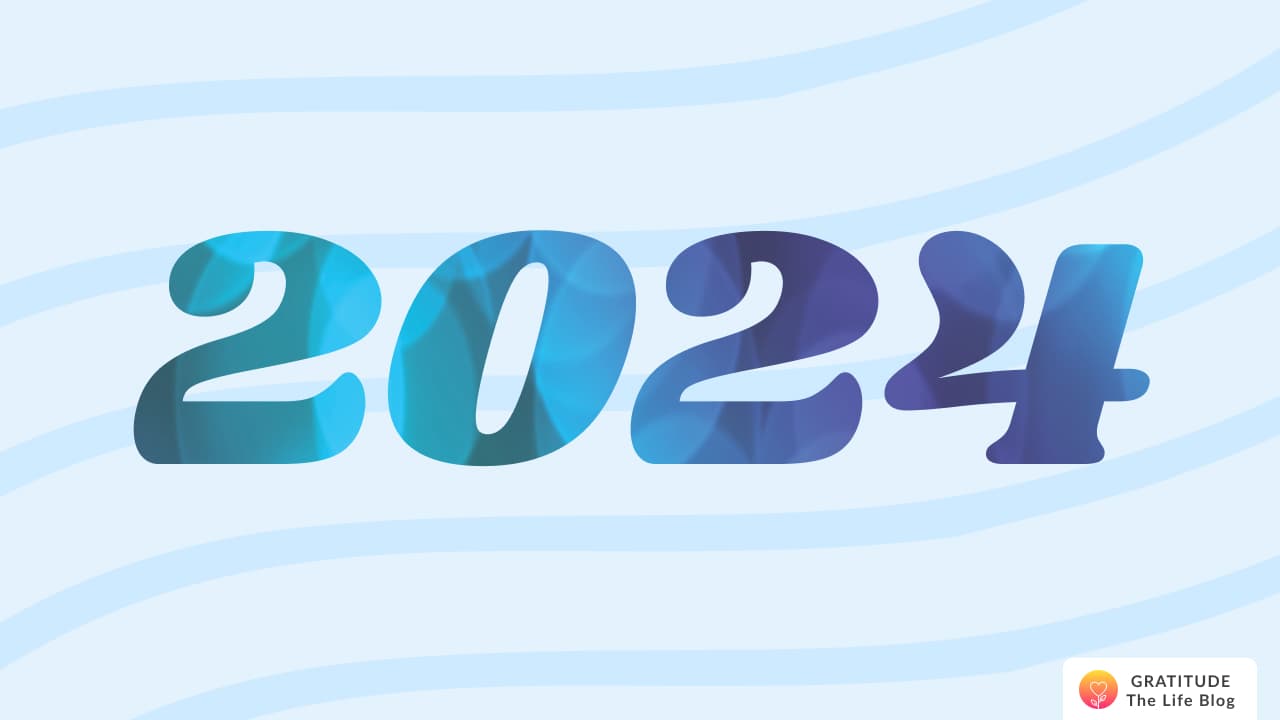 The new year is here!
We're all at different places in our lives.
Some of us are already making our vision boards, some are dealing with unexpected events in our lives, some are excited for the new year, and some can't fathom where the year went yet again.
We're all different, but the new year comes for all of us.
And although it's only a change in the date, it gives us a more visible opportunity to dream.
So, let's get ready to step into a new set of days together. Here are the best 50 new year quotes to get you excited about it:
New Year Quotes for 2024
"Hope
Smiles from the threshold of the year to come,
Whispering 'it will be happier'..."
— Alfred Lord Tennyson
"For last year's words belong to last year's language
And next year's words await another voice.
And to make an end is to make a beginning."
— T.S. Eliot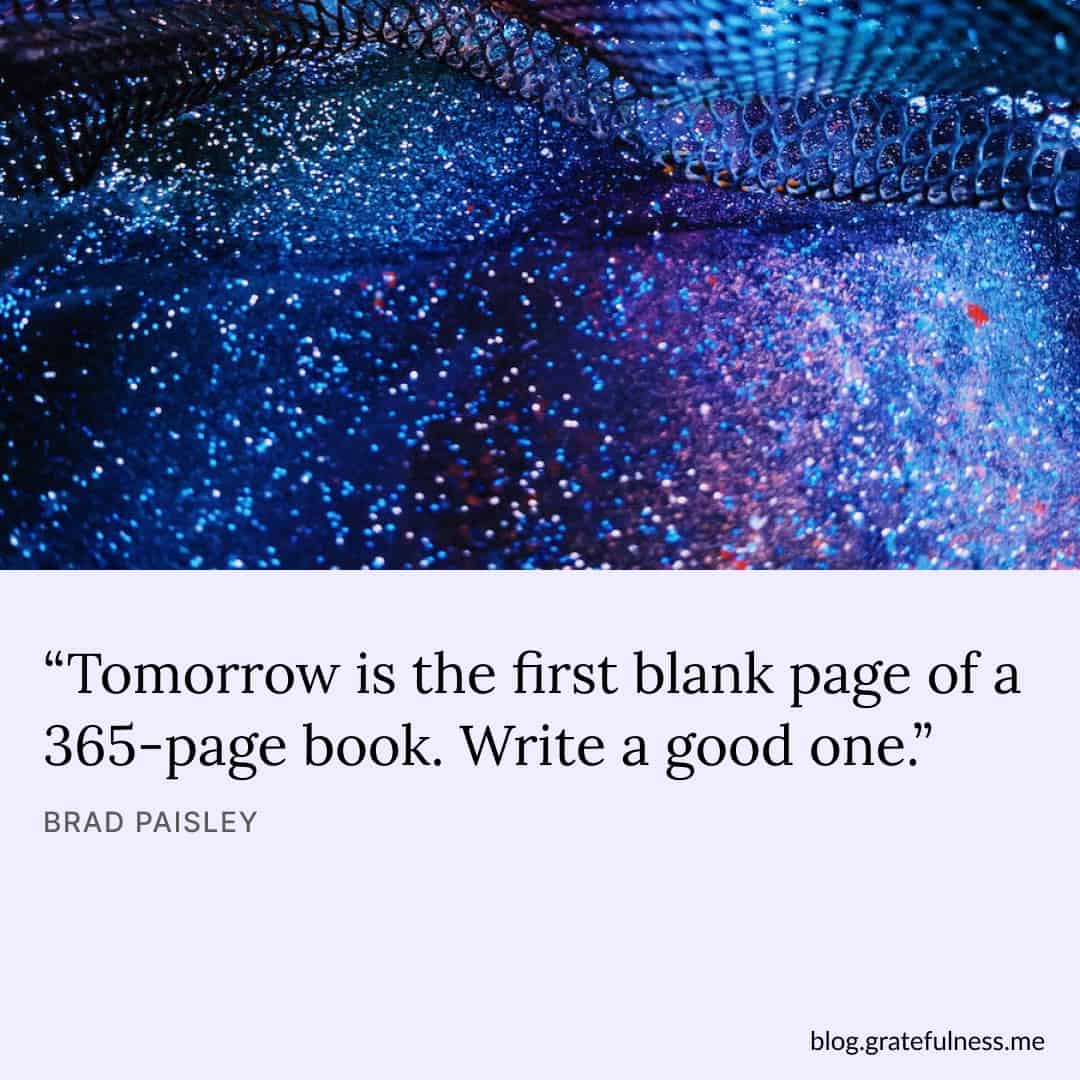 "Tomorrow is the first blank page of a 365-page book. Write a good one."
— Brad Paisley
"Cheers to a new year and another chance for us to get it right."
— Oprah Winfrey
"We will open the book. Its pages are blank. We are going to put words on them ourselves. The book is called Opportunity and its first chapter is New Year's Day."
— Edith Lovejoy Pierce
"In the New Year, never forget to thank your past years because they enabled you to reach today! Without the stairs of the past, you cannot arrive at the future!"
— Mehmet Murat ildan
"Each New Year, we have before us a brand new book containing 365 blank pages. Let us fill them with all the forgotten things from last year—the words we forgot to say, the love we forgot to show, and the charity we forgot to offer."
— Peggy Toney Horton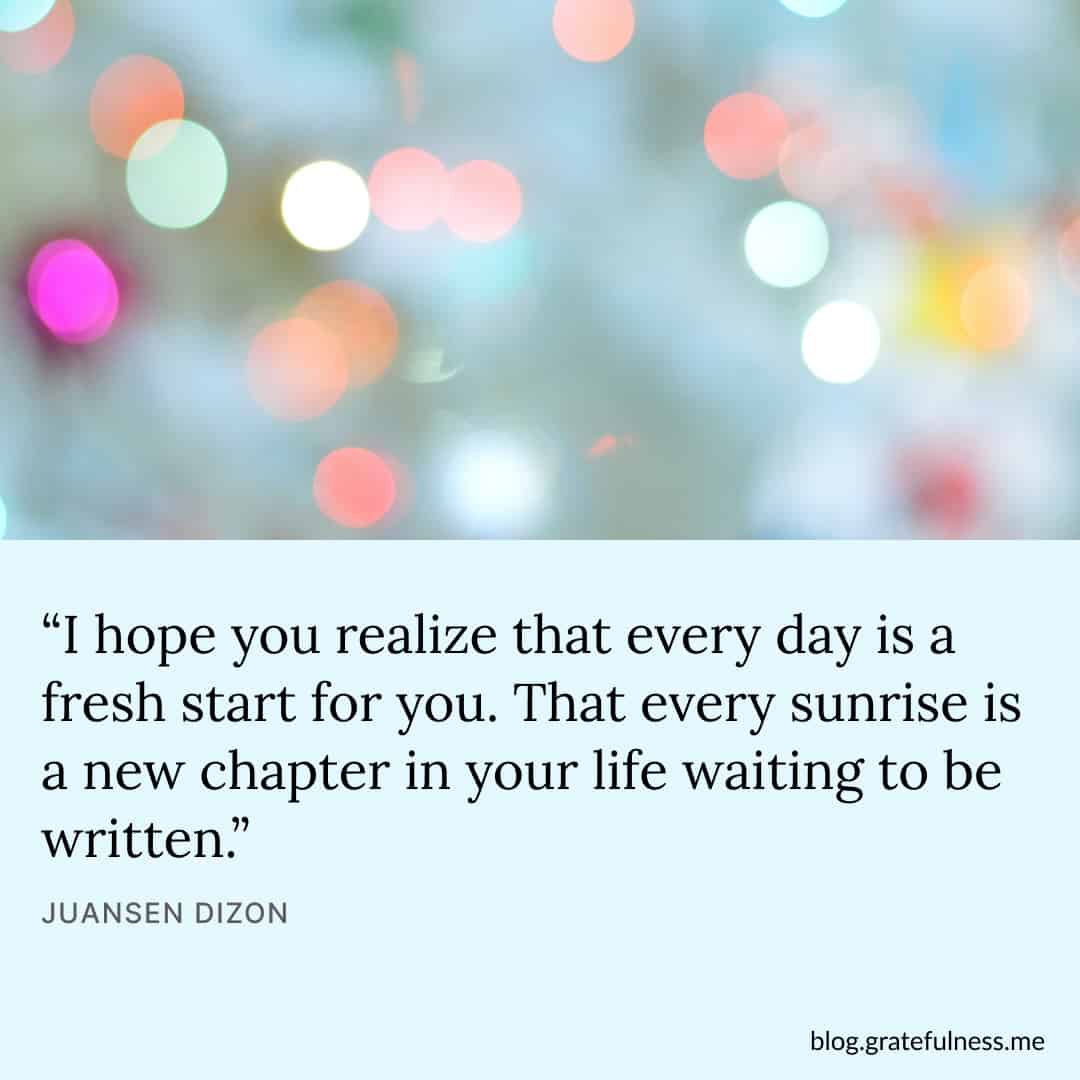 "I hope you realize that every day is a fresh start for you. That every sunrise is a new chapter in your life waiting to be written."
— Juansen Dizon
"The object of a New Year is not that we should have a new year. It is that we should have a new soul and a new nose; new feet, a new backbone, new ears, and new eyes."
— G.K. Chesterton
"Kindness, kindness, kindness.
I want to make a New year's prayer, not a resolution. I'm praying for courage."
— Susan Sontag
"This is the new year the new you. You can pass through another year, coasting on cruise control. Or you can step out of your comfort zone, try things you have never done before, & make 2024 the year that you elevate from where you are & soar high. Make it happen!"
— Pablo
"Begin again.
Begin again.
Every year
Every day
Every moment
Begin again."
— Shellen Lubin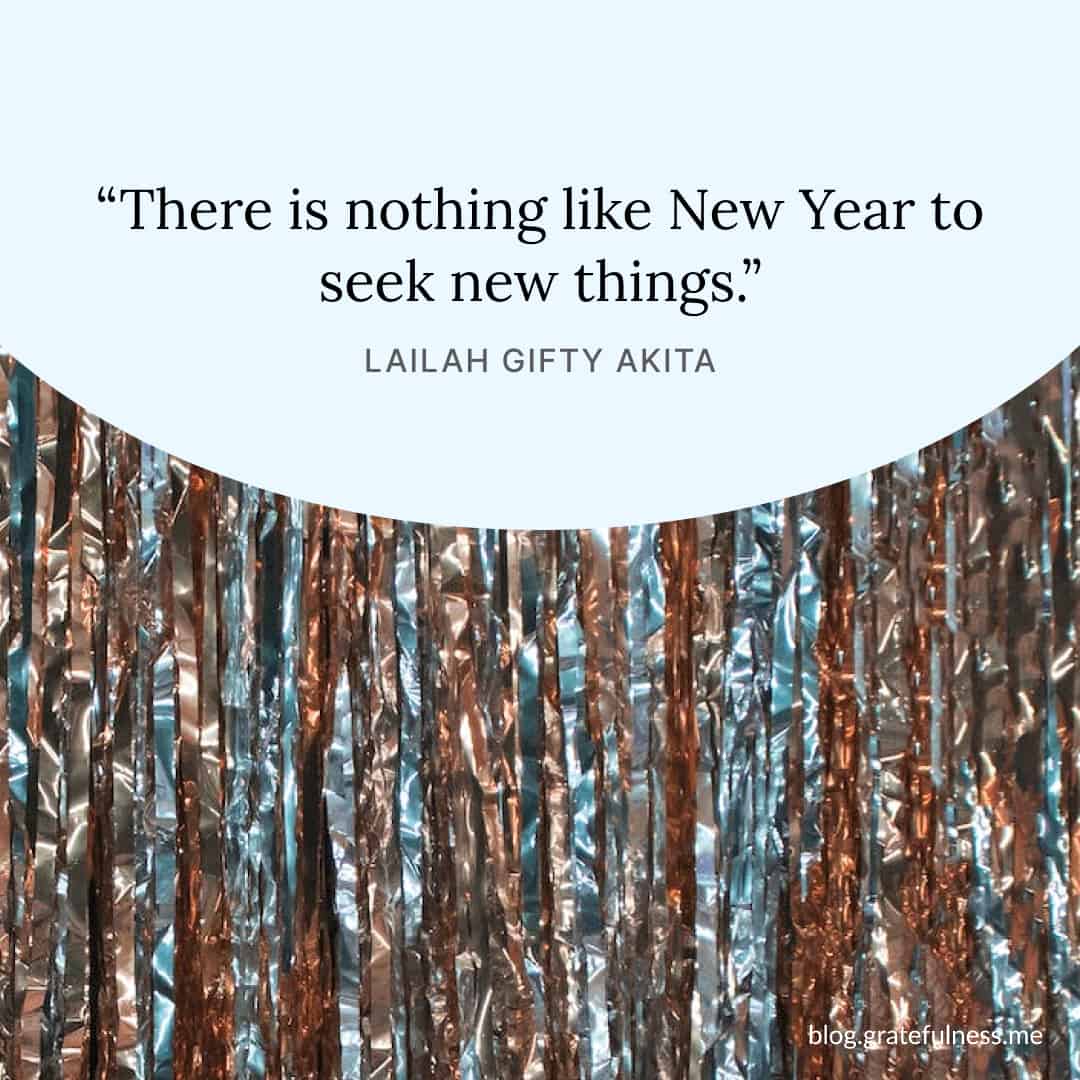 "There is nothing like New Year to seek new things."
— Lailah Gifty Akita
"Don't just walk into 2024. Dive into it instead."
— Anthony T. Hincks
"New Year
Same Person
New Motivations"
— Torron-Lee Dewar
"New year—a new chapter, new verse, or just the same old story? Ultimately we write it. The choice is ours."
— Alex Morritt
"Pull out those fancy sheets and blankets from the closet,
Start using that fancy Bone China Dinnerware,
Concentrate on self-love and self-care,
This is a new year"
— Charmaine J Forde
"This year, let's take ownership of our lives and pursue our goals by taking 100 percent responsibility for their realization."
— Richie Norton
"Welcoming a new year is not only about counting the last moments, it's about being ready for every moment of the next year."
— Munia Khan
"One big secret about succeeding in the new year lies in concentrating more on things that matter most in life, and walking away from those things that are of no value or use."
— Bamigboye Olurotimi
"New Year is a new morning and a new morning is a new opportunity and a new opportunity is a new path and finally a new path is a new richness!"
— Mehmet Murat ildan
"New year is another opportunity of seeing life with little more caring, compassion, maturity, and beauty."
— Amit Ray
"The beginning of every New Year is always the best time to give another chance to your neglected talents!"
— Mehmet Murat ildan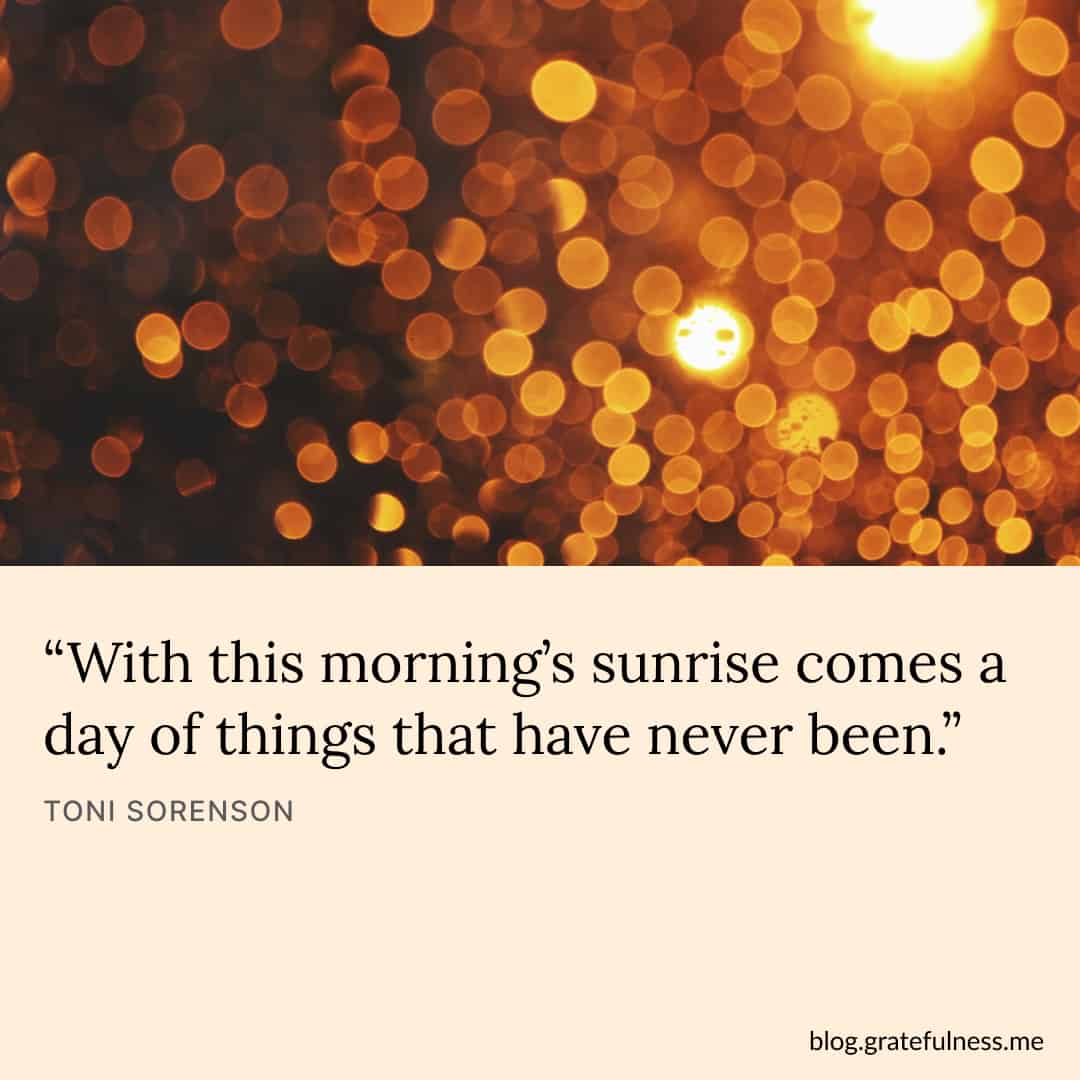 "With this morning's sunrise comes a day of things that have never been."
— Toni Sorenson
"Let us do something incredible this New Year: Let us try to see the world from the window of other cultures!"
— Mehmet Murat ildan
"What is the New Year but the perfect place to live out what we learned in the old year?"
— Craig D. Lounsbrough
"Celebrate endings—for they precede new beginnings."
— Jonathan Lockwood Huie
"Write it on your heart that every day is the best day in the year."
— Ralph Waldo Emerson
"The magic in new beginnings is truly the most powerful of them all."
― Josiyah Martin
"The first step towards getting somewhere is to decide you're not going to stay where you are."
— J .P. Morgan
"It is never too late to be what you might have been."
— George Eliot
"What the new year brings to you will depend a great deal on what you bring to the new year."
— Vern McLellan
"Never underestimate the power you have to take your life in a new direction."
— Germany Kent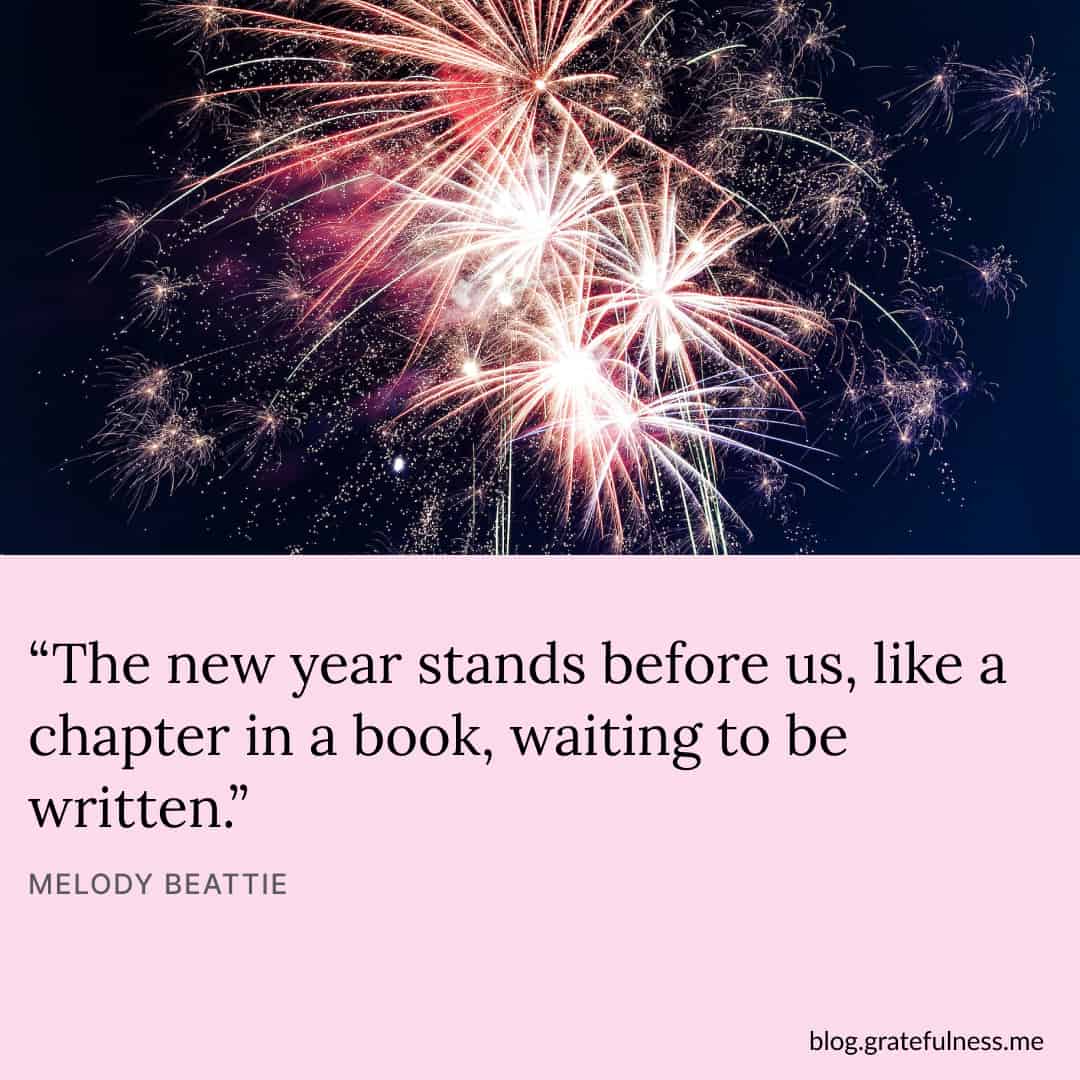 "The new year stands before us, like a chapter in a book, waiting to be written."
— Melody Beattie
"You are never too old to set another goal or to dream a new dream."
— C.S. Lewis
"Each day is a new beginning, the chance to do with it what should be done and not be seen as simply another day to put in time."
— Catherine Pulsifer
"Every single year, we're a different person. I don't think we're the same person all of our lives."
— Steven Spielberg
"As we begin a New Year, let's discard what was jaded. Let's put on in its place, the beautiful garments of Faith, Hope, and Love."
— Anusha Atukorala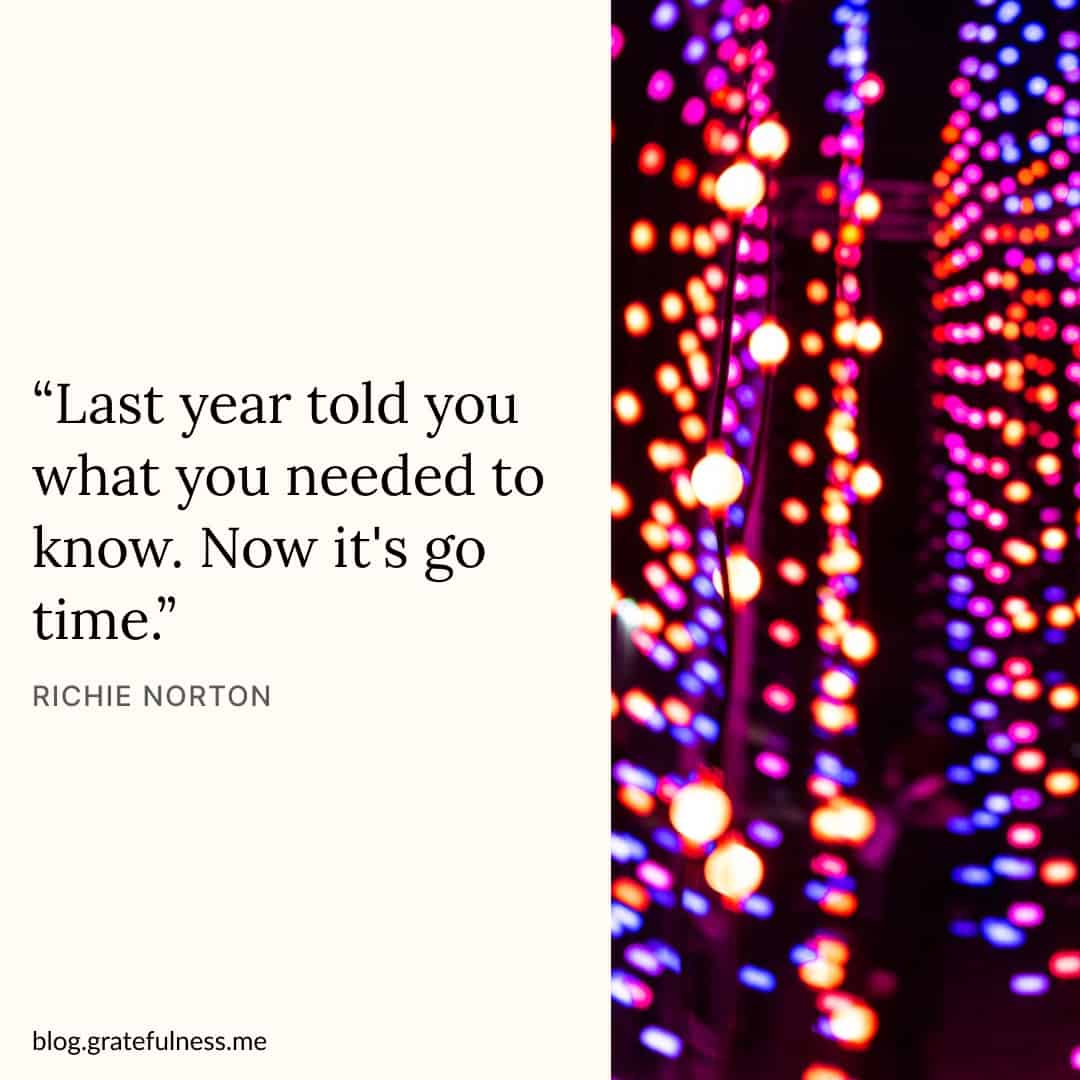 "Last year told you what you needed to know. Now it's go time."
— Richie Norton
"A worthy New Year's resolution, perhaps, is to take no hatred into the New Year without requiring it to restate its purpose."
— Robert Brault
"Approach the New Year with resolve to find the opportunities hidden in each new day."
— Michael Josephson
"Any new beginning is forged from the shards of the past, not from the abandonment of the past."
— Craig D. Lounsbrough
"Ring out the false, ring in the true."
— Alfred Lord Tennyson
"If you're brave enough to say goodbye, life will reward you with a new hello."
— Paulo Coehlo
"New Year's Day is every man's birthday."
— Charles Lamb
"Take a leap of faith and begin this wondrous new year by believing."
— Sarah Ban Breathnach
"New Year = A New Life! Decide today who you will become, what you will give how you will live."
— Anthony Robbins
"I don't know where I'm going from here, but I promise it won't be boring."
— David Bowie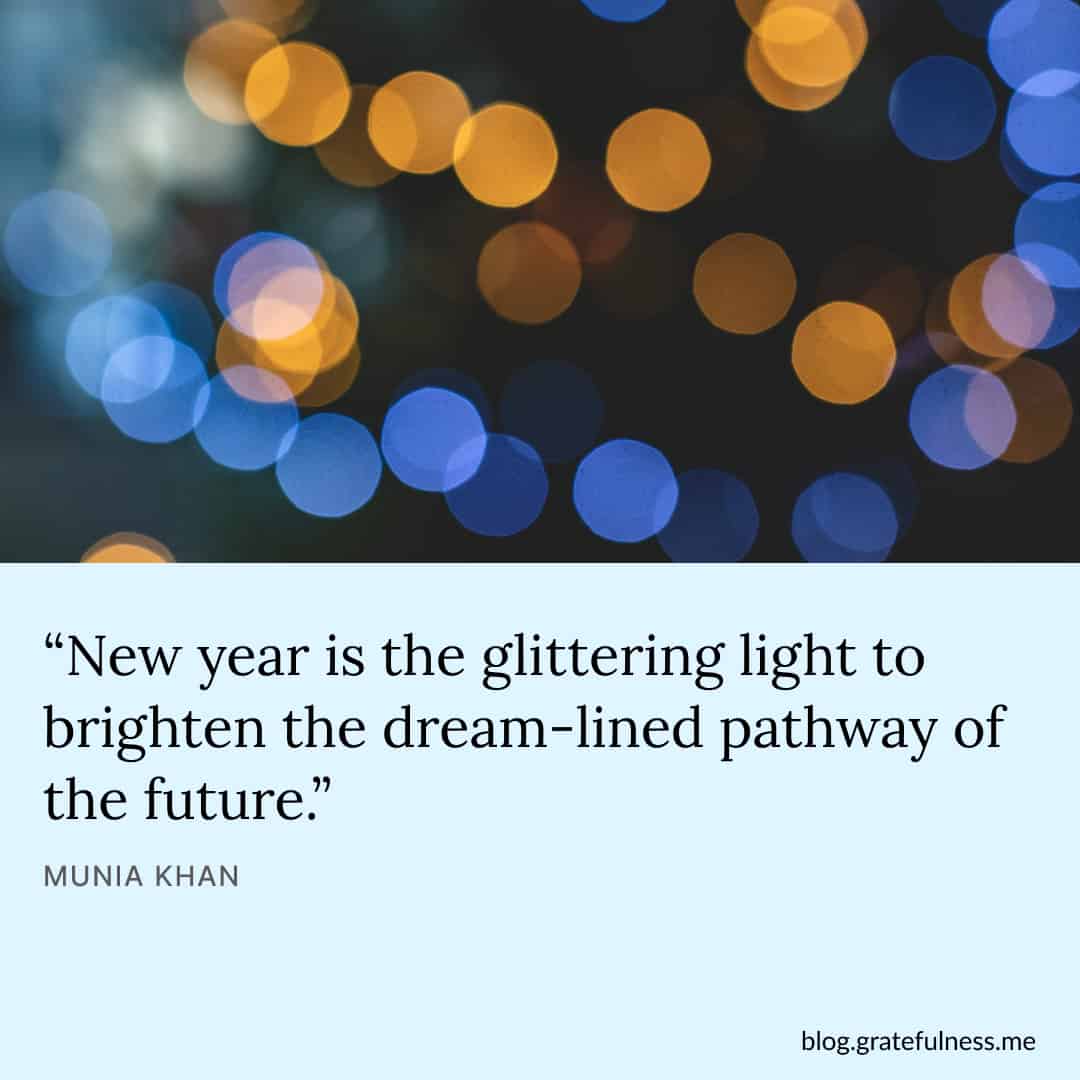 "New year is the glittering light to brighten the dream-lined pathway of the future."
— Munia Khan
"The beginning is the most important part of the work."
— Plato
"In our perfect ways. In the ways we are beautiful. In the ways we are human. We are here. Happy New Year's. Let's make it ours."
— Beyoncé
🌠 Continue Reading: 60+ New Beginnings Quotes for a Fresh Start
Take the 21-day Happiness Challenge