Top 8 Tips to Maintain Your Emotional Health
Here the top 8 tips that we have found useful on caring for our emotional health and think can help you out too.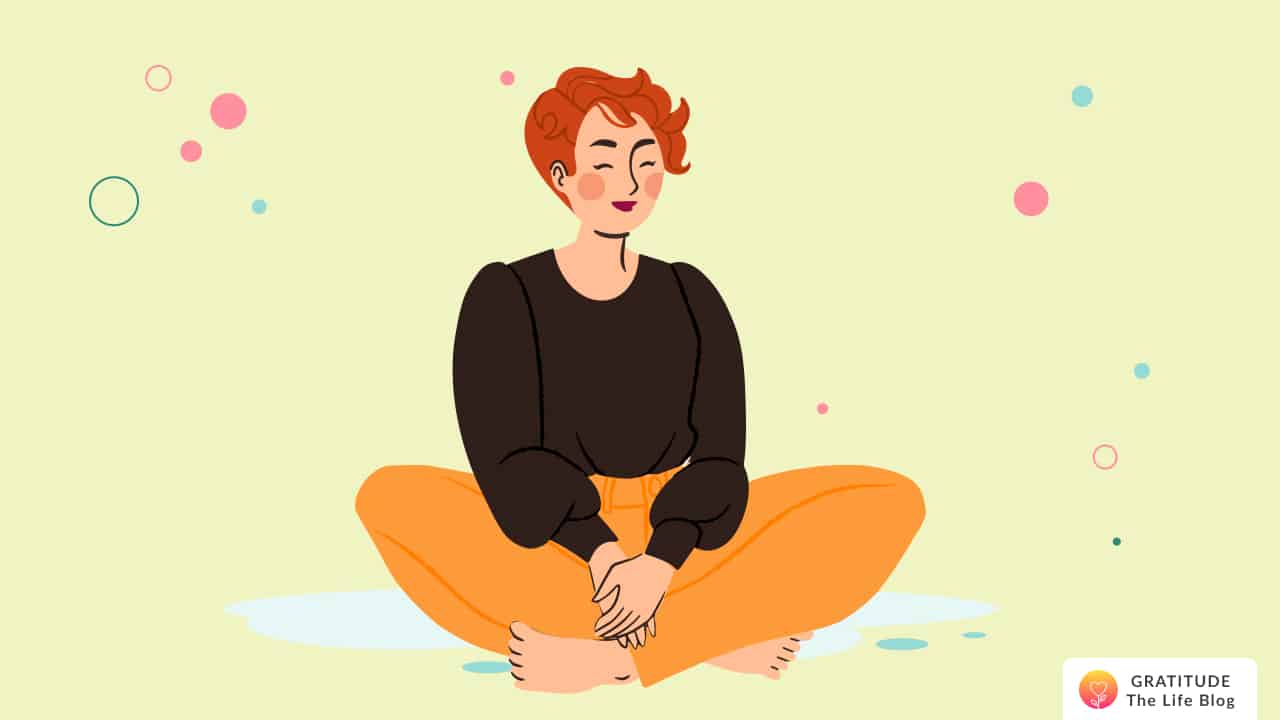 When bad news seems omnipresent and hope a dwindling commodity, putting efforts to preserve our emotional health is no longer a choice but a necessity. Here are the top 8 tips that we have found useful on caring for our emotional health and think can help you out too:
Tips to Maintain Emotional Health
Embrace your emotions
Respond, don't react
Try meditation
Practice positive self-talk
Build healthy, empowering relationships
Practice gratitude (especially on the bad days)
Listen to yourself
Learn to worry less
1. Embrace your emotions
Whatever you feel is something that is coming naturally to you. If you feel miserable or frustrated for no understandable reason, it's still valid. Sometimes it might not even be about your life but the environment around you, the content that you've been consuming, the state of your loved ones.
If you want to get out of this zone, the first step is to accept and embrace how you feel. We can't be happy at all times, but we can be true. Let's not fight our emotions to turn into what we want them to be. Read our post on how embracing emotions can help us experience true happiness to know more.
2. Respond, don't react
Anytime when it feels that there is a pressurizing situation making its place on your shoulders, take a few minutes before starting to deal with it.
These few minutes make a great difference in how you would approach that problem. Fearfully hurrying to resolution is unlikely to reap any good results.
Choose to respond by rejecting the temptation to react. Give yourself the opportunity to assess the problem and think of the possible ways that you can go about responding to it.
3. Try meditation
All of us are aware of how helpful meditation is in many areas of our life such as sleep, improving anxiety, our overall health, etc.
But like most other genuinely valuable habits, it takes time and consistent efforts to build. Not to worry! Here we have 5 short guided meditations to help you get started.
4. Practice positive self-talk
I have come to realize by observing all the people that I have met in my life that there is a stark difference between those that have a positive relationship with themselves and those with a negative one. The fact is this, all of us will go through tough times, there is no escaping that.
The intensity of pain can differ but we all face challenges here and there. What can change the experience, however, is how we carry ourselves through them. What do we say to ourselves? Do we choose to empower or disempower ourselves? To learn more, read our post on positive self-talk and how to do it right.
5. Build healthy, empowering relationships
Hello, social animal. Who do you talk to when you are sad, feel lost, or in pain? When I was younger, I used to think that secluding myself and not sharing my issues was a sign of strength. Thankfully, I have become wiser and lucky enough to have people that I can count on.
It is so fundamental to have at least one person in our lives that we can talk to openly, with no fear of judgment, and with supreme trust. I think reaching out and approaching someone that you want to be friends with, or being brave with showing love is worth the risk of mildly embarrassing ourselves.
I'm especially focusing on the introverted kinds here. And once we do have someone that supports us, let's do our best to make that relationship as rich and fulfilling as we can. Read our post on using gratitude to grow stronger relationships to know more.
6. Practice gratitude (especially on the bad days)
"At Gratitude, we are not proponents of incessant, boundless positivity. We are not advising you to force yourself to laugh when you're breaking down or to run away from your emotions. Gratitude is not about pretending. It is not the act of spreading a sparkly blanket over our thorns.
Gratitude is about re-framing perspective. It is a coping mechanism that helps us to get through our tough times. And therefore, it is essential to practice it, especially during dark days." Read our full post on feeling grateful when things seem to be falling apart.
7. Listen to yourself
This is not about all the thoughts that run in your mind or the transient opinions you have about things. Listening to yourself means listening to your true voice. When you feel that someone is taking advantage of you, don't let politeness stop you from standing up for yourself.
When you get that gut feeling that something is not right or something is really right, trust yourself. You might already be aware of what you want and where you should be going, but voices that are not yours could be overpowering your true one. Clear out the noise, connect to your heart and listen to yourself.
Focus on what truly matters to you and give yourself that. Invest your time in things that hold meaning to you.
8. Learn to worry less
Like we can't escape all problems in our lives no matter what we do, we can't escape feeling worried. But, we can be mindful of what we're worried about. Is it about a real situation or one that we think might occur? Can we use some methods to reduce how much we worry?
As Newt Scamander said, "To worry means to suffer twice." When you go too far into the worry hole, bring yourself back to the present moment and ask if this is helping you. Try to find if there is something you can do about it. To learn more, read our post on 8 ways to worry less.
And, that's all for now! I know that times are rough for many of us. These tips are not only for you but for me too. It is so easy sometimes for negative thoughts to take shelter in our minds, but if our minds are that one place that we can still keep secure and healthy, let's do what we can. I wish you the best. Take care :)
Continue Reading: 7 Things to Know When You Feel You're Not Good Enough

Take the 21-day Happiness Challenge