10 Steps to Love Yourself Again After a Toxic Relationship
Here is a list of 10 steps to learn how to love yourself and rebuild your true self after leaving a toxic relationship.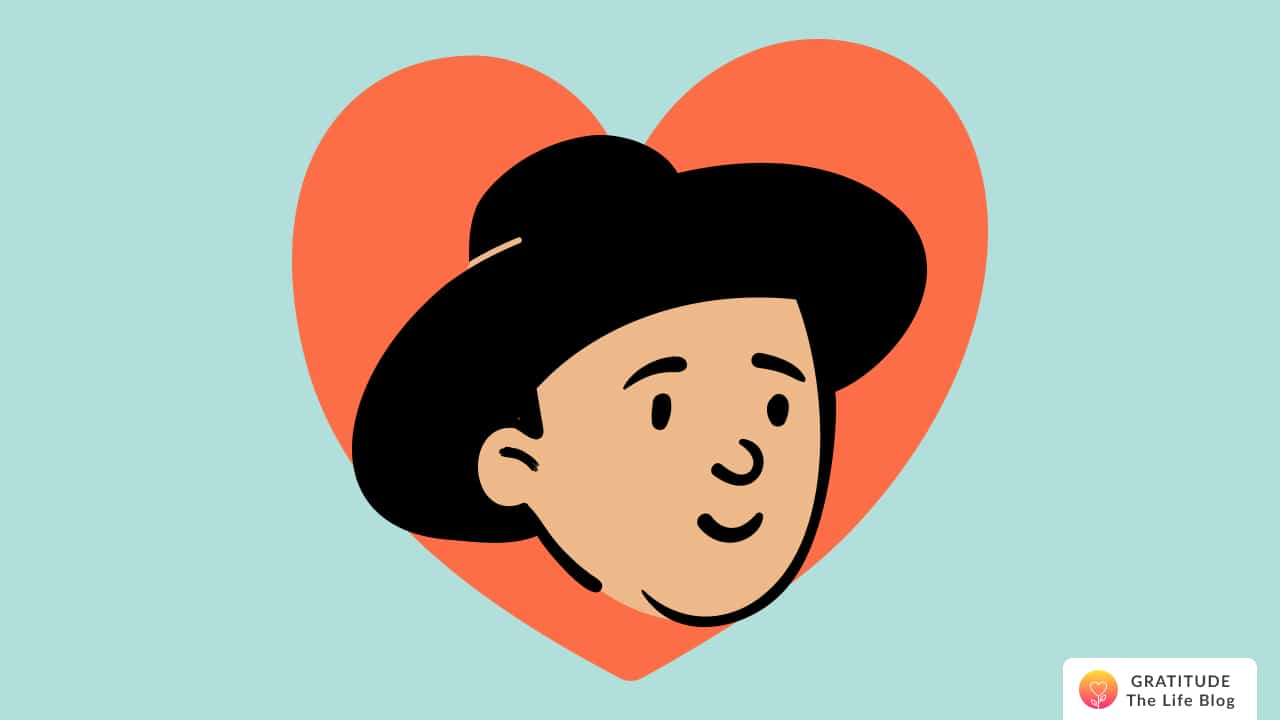 ⭐️Good News!⭐️ Self-love is a really important aspect of our lives and we need to make sure that we treat ourselves with kindness and compassion. To help you do that, I have created a free 21-Day Self Love Course with unique targeted themes, affirmations sessions, and journal prompts every day!
Toxic relationships are more common than I would be comfortable within this world, and so many people lose love for themselves being tied in those barbed wires. It breaks my heart.
But, here you are... You did something that takes incredible strength to do, and I want to start by congratulating you.
A word of appreciation
You might not yet be aware of how powerful you are, but let me tell you, you are so brave for what you did. You chose to make this change in your life for your good, and that deserves a lot of love and appreciation. I don't know about you, but I feel proud of you.
And, the hardest step is done. There's still some work to do towards loving yourself again, but you have climbed the steepest rock. The way ahead leads towards a purple-pink sky of hope, growth, and self-love, and we'll learn how to do this together.
I have been through this journey, and I want to tell you that it's possible. You will find your lost self again. You will feel whole again. You will love yourself again.
10 Steps to Love Yourself Again
Take your time with emotions
Don't pick up unhealthy behavior
Do all the things you loved
Forgive yourself
Give up hate and anger
Stay close to your friends
Work on yourself
Self-reflect
Free yourself from their voice
Gratitude for yourself
1. Take your time with emotions
Your emotions have been through hell. They were neglected, shut down, and deemed irrelevant. You could've been blamed for your genuine, human responses. A toxic person squeezes your self-worth out of you and replaces it with doubt, insecurities, and negativity.
You survived a storm. The healing process won't be linear. Your emotions will go through their pace as they shift back to feeling valid again, so giving them their space and time will help you. Be patient. Embrace and provide them with the care that they deserved but didn't receive all this time. Now is the time to honor them.
Related: 8 Easy Ways to Worry Less from Today
2. Don't pick up unhealthy behavior
Those quick hacks to feel better, for example, smoking, heavy drinking, etc., are not going to help you. You don't deserve this. To love yourself again, you have to come from a place of respect. Don't do what that toxic person did to you.
And, don't stay in contact with them. Don't call or message them. Don't check their social media profiles. Don't respond when they reach out to you. Don't find ways to know what's going on with them. Remember why you left them. Hold on to your decision.
Free yourself from all the things that keep them around. This includes any photos, gifts, messages, their contact number, etc. Leave no stone unturned towards removing them from your life.
3. Do all the things you loved
Remember how you used to be yourself before you stopped it. All the little things that made you distinct, bring them back. Practice self-care. Reconnect with your hobbies, your favorite things, your guilty pleasures.
Laugh the way you used to. Don't hold back. Pick up all the things that got scattered and put them in place. Go for long nature walks, sing if you want, dance in the rain, bike around the town, do what you love.
Listen to songs that empathize with you, watch movies that relate to you, and binge your comfort shows. Take care of yourself.
4. Forgive yourself
It might seem so obvious to you now why you should've left before, or never have gotten into that relationship. You might blame yourself for taking too long and all the ways that you let the other person shove you down.
"Why did I let so much happen to me?"
"What was I thinking?"
"Why was I so foolish before?"
"Why didn't I see the signs?"
Although these questions show that you now know better and realize your worth, they will keep you in the self-blame loop.
Remember that you didn't ask for this. You didn't choose that relationship to be exploited. You wanted something beautiful, something worthwhile. You gave your heart to it. Naturally, you gave it the benefit of the doubt, over and over again. You stayed for hope in that relationship.
And, it's gone now. You're free from it.
You left for a reason, right? You wanted to choose what was good for you. Blaming yourself, holding regrets, and shoving your self-worth down, is not good for you.
Related: Top 6 Tips to Overcome Self-Doubt
5. Give up hate and anger
I know this is not easy. It will surely take time. But, letting go of the strong emotions that you feel for that person is one of the most powerful ways to heal from them. It's not that they earned it. It's not that you have to think happy thoughts about them. It's really not about them.
Hatred and anger are two heavily draining emotions. That person has already done a lot of harm. Letting this negativity fester in you will slow your path towards loving yourself again.
I remember how long I held on to cursing him, and all that did was make me feel less happy.
Also, I know that these emotions won't just disappear, so I encourage you to let them out in large blocks of time. Sit with a friend, or write it down, but just let it all come out until you feel that the load has come off considerably. Don't let these feelings hold on to you.
6. Stay close to your friends
If there's one person that lifts you, don't shut yourself away from them. You will get back to yourself faster with other people pushing you forward. Express your feelings, let out your fears, doubts, and stress. You don't have to do this alone.
Also, reconnect with the people that you might've drifted away from being in that toxic relationship. Apologize for the mistakes that you might've made.
Bring yourself back to the people that empower you.
Related: 5 Ways to Use Gratitude to Grow Stronger Relationships
7. Work on your self-relationship
Loving yourself again after being so hurt and repeatedly discouraged will take effort and energy. But, you must not give up. Imagine how enriching it would be if you gave yourself the love, patience, hope, and trust that you gave to the wrong person. Know that you deserve it. You deserve your love.
What happened was unfortunate and unfair, but you can change what happens now. Rebuild your relationship with yourself, know your boundaries, be firm about what you will tolerate, respect your time, and be sure about what you will let into your life now. Promise yourself that you won't let anyone or yourself do this to you again.
Related: Tips to Form a Healthy Relationship with Yourself
8. Self-reflect
After leaving a toxic relationship, our identity can seem blurry. To love ourselves again, we need to come back to our true selves. Get to know yourself again, what matters to you, and what you want in your life. This is an opportunity to not only be who you used to be but a more secure and confident version of yourself.
Related: 50 Insightful Self Love Journal Prompts
9. Free yourself from their voice
They might've criticized you relentlessly, made you compare yourself to others, reduced your self-esteem to bits and pieces, and made you feel like you're not enough. And, this could have shaped how you think about yourself too.
It is supremely important to shut their voice that might sound like yours now. Leaving that person is not the last step. Overcoming all the ways that they disempowered you is the way to loving yourself again.
Pay attention to how you feel about yourself. Do you see yourself how they used to see you? Do you question your worth?
If yes, realize that your thoughts are not facts and that even these thoughts are not yours. The way you chose to leave that person, choose to walk away from their voice in your head.
Related: 100 Self-Love Affirmations for Higher Self-Esteem
10. Gratitude for yourself
In the end, it was you who made the decision to have a better life. It was definitely not easy, but you did it. This journey towards loving yourself again will take its time, and as you go through it, appreciate yourself.
This is a transformative phase of your life. You are rebuilding yourself. Coming from a place of gratitude will empower you. You are so much more than what that person made you feel, and you have to be aware of it.
Keep reminding yourself of the many amazing things about you. Express gratitude for yourself, your strength, your journey, and your experience of life.
Related: 25 Things To Appreciate About You
And, that's all I have to say to you today. I know it's hard and sometimes you could feel that you're going nowhere. But, let me tell you, this is not the story of your life.
It might not seem to clear right now, but there is a much more beautiful life ahead of you, and you can create it by loving yourself. You took a big step towards your well-being, keep going forward and I assure you that you will make it through. You will get past this. You will.
👉 Continue reading:
7 Easy Ways to Stop Overthinking Once and For All
Top 9 Tips to Improve Your Mental Health
40 Things to Be Grateful For Today
Take the 21-day Happiness Challenge