Carol's Story - The third floor
"I was starting to lose hope when I saw an ad for a 3-bedroom apartment on the 3rd floor of a 3-family home."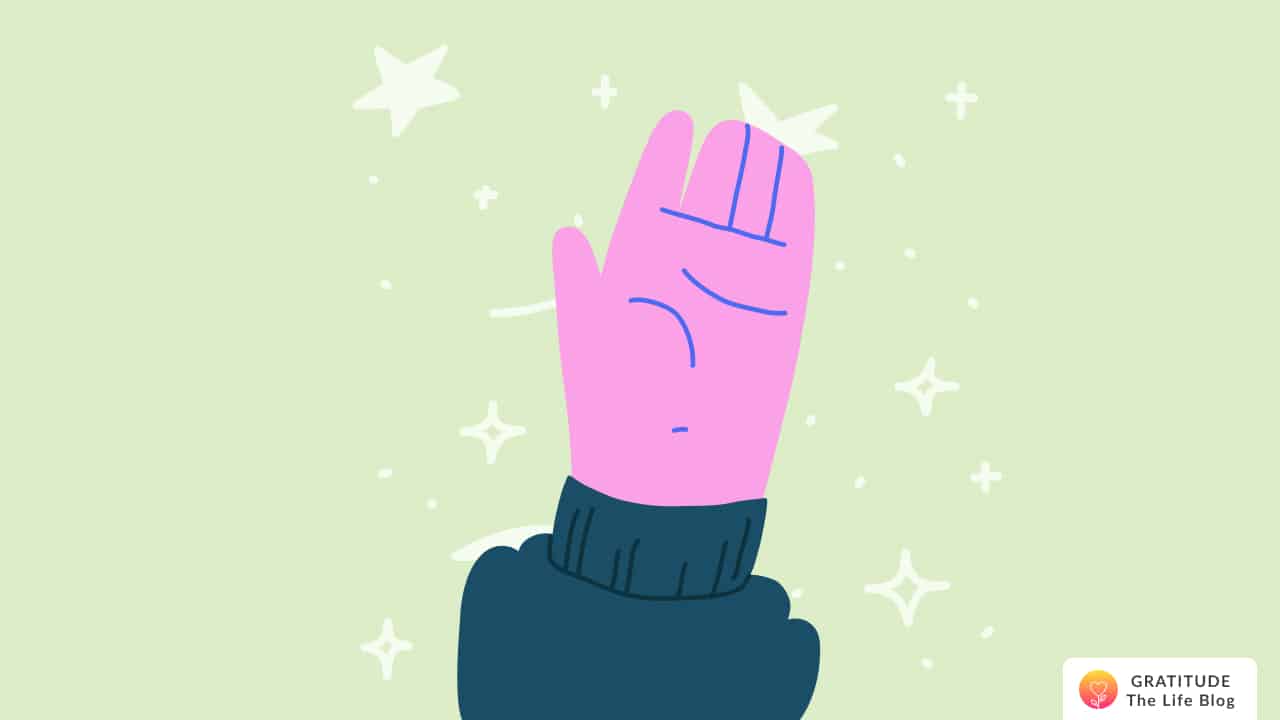 There have been many, what I call "Divine Breadcrumbs" in my life and I've been grateful for all of them. Of course, I didn't always recognize the gift until much later.
This was the case with an apartment I had in the late 90s through the early 2000s. My relationship was on its last legs and I had just started a new job. It was an extremely stressful time.
I lived in a city that, at the time, was not a desirable place to live. However, it was what we could afford and my daughter, Chloe, had cousins who went to the same school.
The town was filled with 2 and 3-family homes. Street after street was filled with tall, boxy multi-family homes. I wanted so badly to live in one of the nicer neighborhoods.
We looked at several apartments all over the city. The ones I liked were too expensive and the ones we could afford were depressing and just plain scary.
I was starting to lose hope when I saw an ad for a 3-bedroom apartment on the 3rd floor of a 3-family home. It was located on what was referred to as "the avenues." We went to meet with the owners.
I remember when we first met Dan and Mary (not their real names). They appeared to be in their late 50s. Dan's hair was completely white even though, relatively speaking, he wasn't old. He had a friendly welcoming face.
Mary, on the other hand, had a pinched, worried expression. She had short reddish-brown curly hair and her mouth was a tight, slightly up-turned line.
After we introduced ourselves, they explained that they lived on the first floor, a woman named Paula lived on the second floor (and had for many years), and that the 3rd floor had just been re-done.
We ascended the 3 flights of stairs and I remember thinking "this will be a real pain when I'm carrying groceries." But when I entered the apartment, my snarky attitude fell away.
The front door led right into the kitchen, which had big wooden cabinets with old-fashioned hardware. The walls had been newly wall-papered with a pattern reminiscent of something you would see in an old farmhouse, pale greens, pinks, and cream. I liked it immediately.
There were 3 bedrooms off the kitchen as well as a small bathroom. Dan and Mary then took us to the basement to show us the laundry hook-ups. There was also a locked storage area for each unit.
We then went outside to look at the yard. It was summertime and the lawn was a lush green and very well kept. We felt like we had hit the jackpot!
The street was quiet and felt safe. I silently prayed that they would rent the apartment to us. A few days later we got the call that the apartment was ours.
Dan and Mary loved Chloe immediately. Chloe went downstairs to visit with them often. I was grateful that she felt so comfortable with them and that they were so kind to her.
Only a few months after we moved in, my ex-husband's drug addiction had reared its ugly head again.
Gratitude has been a huge part of my life experience, although it wasn't always easy to get to that place during the darker times. There was so much dysfunction and craziness when my ex-husband was using drugs that I had to make a conscious effort to get quiet and find my center.  
It was in this space that I could look for the things I was thankful for. Some days I could see countless things to be thankful for, and other days, I was thankful for the will to get out of bed.
During that time, I was so grateful for my daughter because often, she was the reason I got out of bed (and I mean that quite literally). She was always such a happy kid.
It's like I was blessed with a happy, easy-going baby because God/Source knew that I couldn't handle anything else. My gratitude for her was often the fuel to push myself forward.
Eventually, I asked him to leave. Once he was gone, life started to get better for both Chloe and me. Because the rent was so reasonable, I was able to afford the apartment on my own.  
Dan and Mary kindly offered to watch Chloe in the morning before school as I had a long commute and had to leave very early. They refused to take any money even though they gave her breakfast and made sure she got to school safely. I couldn't believe how fortunate I was.
I worked my way up the corporate ladder and each time I got a promotion or a raise, I thought about Chloe and what could I do to get to the next step in my career.  
She also brought out the "mama bear" in me which helped me not only to advocate for her but to advocate for myself—something I had never been very good at.
When Chloe entered middle school, because of the start time, I was able to drop her off on my way to work. Even though Chloe was getting older, she would still visit Dan and Mary. They were like family.
She also visited with their daughter, Ellen, who had moved into the 2nd- floor apartment. One night in February of 2003, after saying goodnight to Chloe, I headed to get ready for bed.
I went into the bathroom to wash my face and sneezed. Suddenly blood started gushing from my nose. I instinctively knew that this was no ordinary nose-bleed.
I called Chloe in panic. Poor Chloe. The bathroom looked like a murder scene-blood everywhere. It wouldn't stop and I was starting to feel faint.
I screamed "call 9-1-1!" She did and then ran out the door. She had run downstairs to get Ellen. She knew Ellen was a nurse and had the wherewithal to get immediate help.
I was on the bathroom floor, holding a wad of tissues to my nose in vain as the blood continued to gush when Ellen came running in. She immediately became calm and told Chloe it was ok.
She told me to try and pinch my nose. I tried but it wasn't working. I was getting more panicked. I could hear the sirens, faint at first and then much louder.
Suddenly I could hear multiple heavy footsteps coming up the stairs. I don't remember much of what happened next. I do remember that, while in the ambulance, someone was holding my nose shut and it hurt.
I could feel the pressure building up in my ears and was terrified that my eardrums would rupture. In the emergency room, it took 3 people to hold me down as they inflated a small balloon in my nostril to stop the bleeding.
It turned out that a blood vessel had burst. During all of this, Dan and Mary took care of Chloe. I was weak for several days and Dan and Mary checked on me regularly.
I often think back to that day. I think about how lucky I was to have lived in that little 3rd-floor apartment and that I had landlords who treated us like family.
In the 6 years we lived there, they never raised the rent-not even once. Because of their generosity, I was able to save money and purchase my first home.
I was able to give Chloe a better life. But I will never forget that little apartment, a place where I found myself again, gaining the emotional and mental strength to get my life back on track.
Sadly, over the years, Chloe and I lost track of Dan and Mary. I truly believe that people come into our lives for a reason. I don't think they'll ever know the effect they had on mine. I'm sending gratitude to them this day—wherever they may be.
I have a gratitude practice that has morphed and changed over the years. When I go to bed, I list in my head things that I am grateful for, being careful not to repeat the same things I mentioned the day before.
This practice of looking for new things to be grateful for has created new neural pathways in my brain. I've rewired my brain to look for the good.  
I also have beautiful oracle decks that I use to inspire me and spark gratitude. But the biggest part of my routine is getting out in nature.
When I'm near trees and water, I can't help but feel abundance all around me. Gratitude flows easily when I'm walking or sitting in nature.
When I'm in fear or scarcity mode, I think about the abundance of trees, rocks, birds, clouds—whatever I'm looking at—and am reminded that there is no scarcity. Practicing gratitude helps me to stay grounded and in my heart space.
Take the 21-day Happiness Challenge