Melissa's Story - Reflections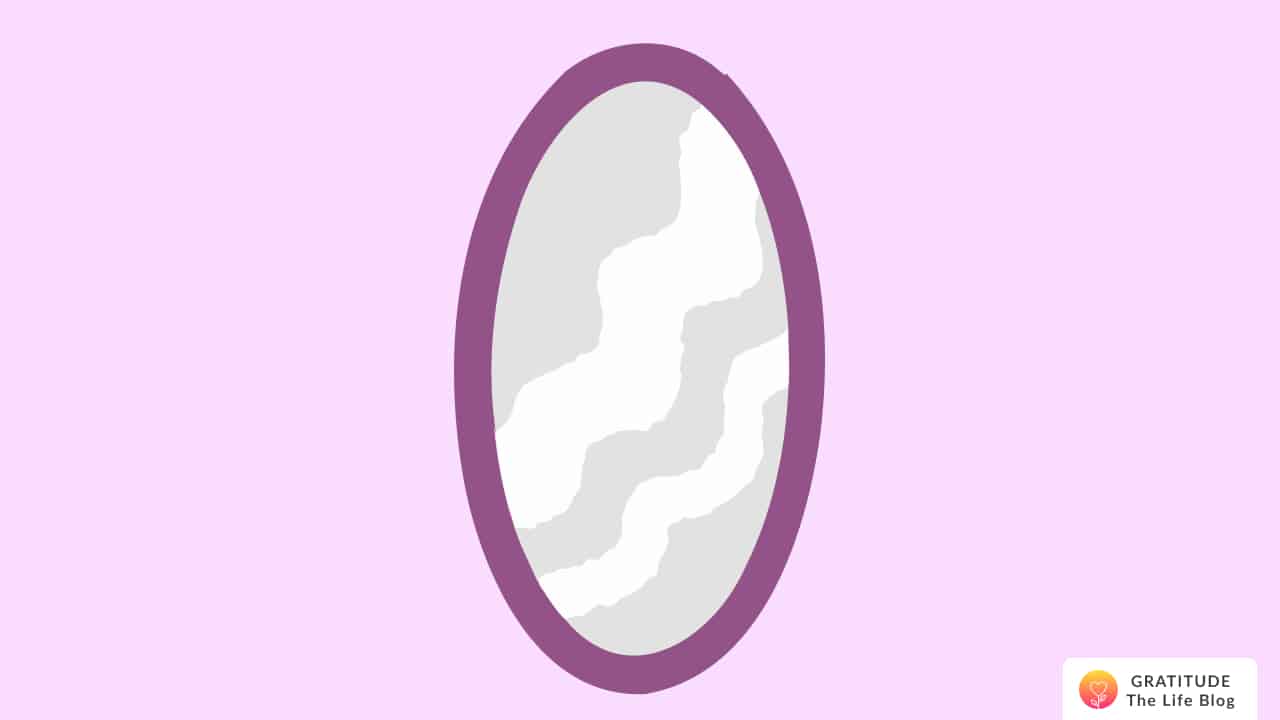 I started using the Gratitude app daily just about a month ago after randomly coming upon it several months ago and loading it, but not using it until now.
I believe I was seeking to reconnect with myself in very challenging times where feeling disconnected and unhappy had become the new normal.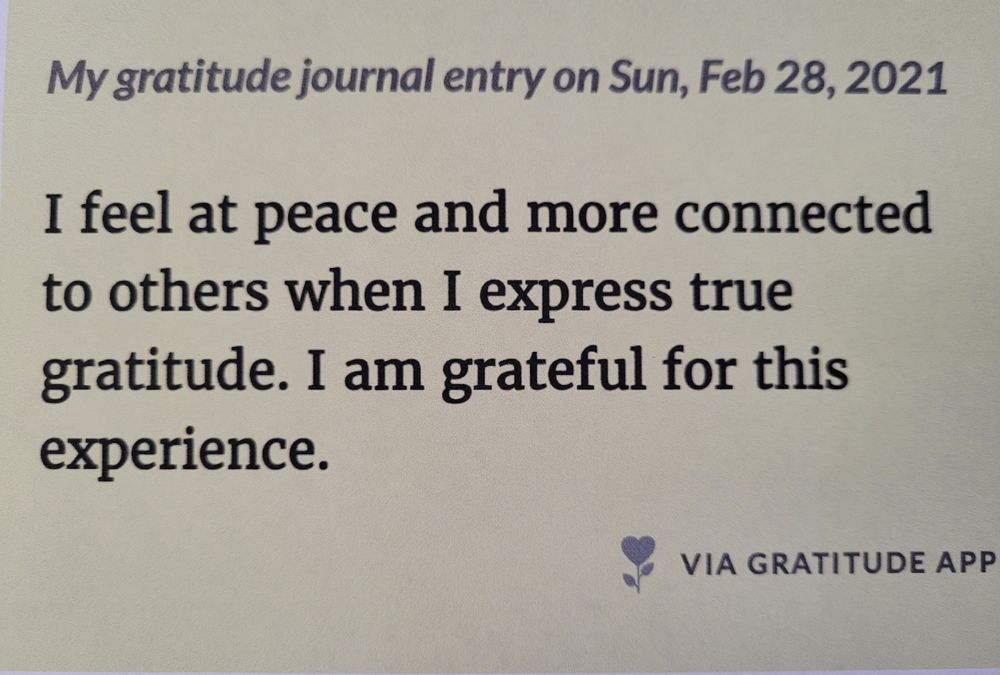 There was always a reason to not start a new self-care habit those months ago until finally getting tired of the "new normal" and deciding to do something about it.
I challenged myself to use Gratitude with intentionality to improve my attitude and it has been quite a journey.
Within a week, I noticed myself in a better mood, less snappy, and more able to notice the things to be grateful for. I feel calmer, grounded, and more capable of dealing with life's stressors.
I am no longer so easily agitated. Most significantly, I feel more connected with myself which has helped me to feel more connected to others. I use Gratitude daily and look forward to doing so.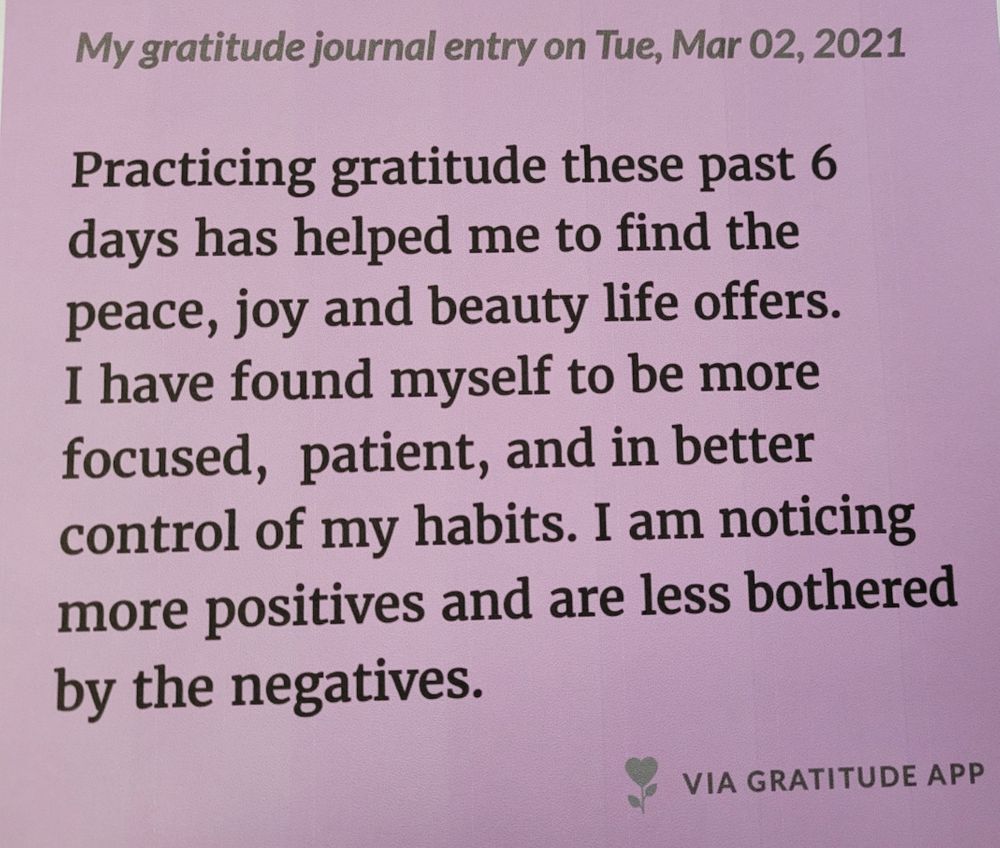 I journal my gratitudes each day, often throughout the day as I notice things. I check the Daily Zen to start my mornings, which gets me going with positive thoughts.
I've put together my Vision Board in the app and find it to be quite calming and a way to give myself a quick boost of positivity. I look forward to continuing my journey!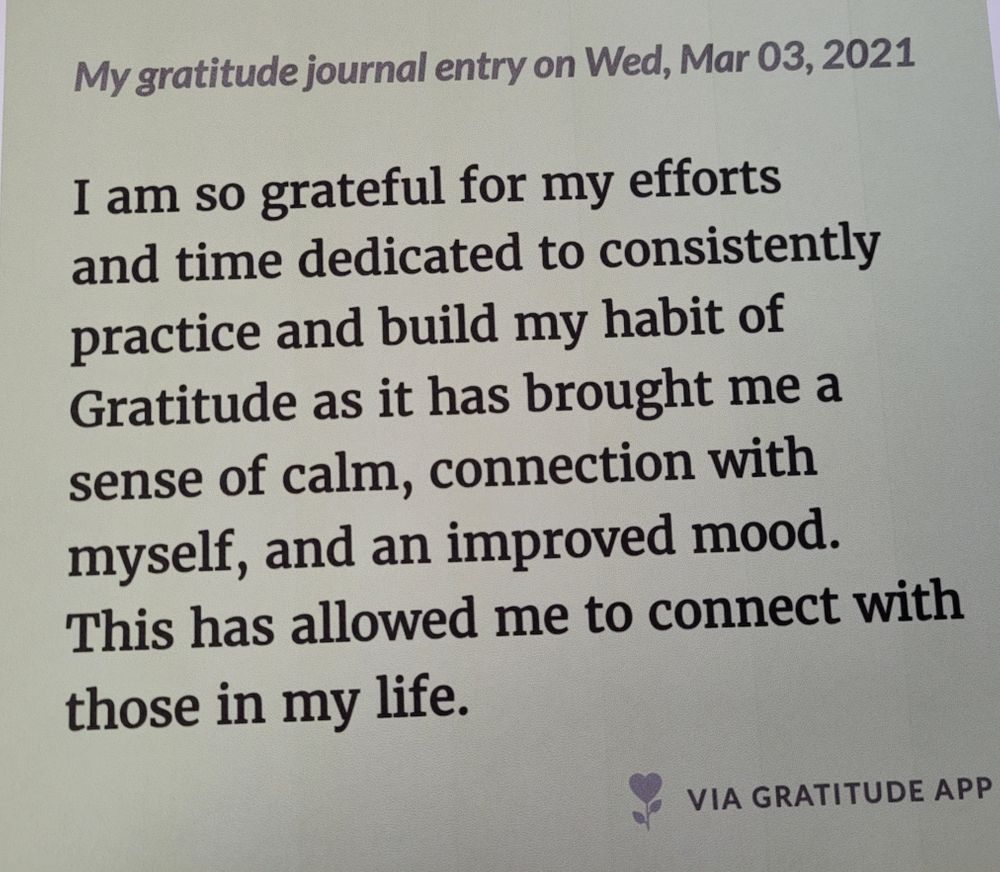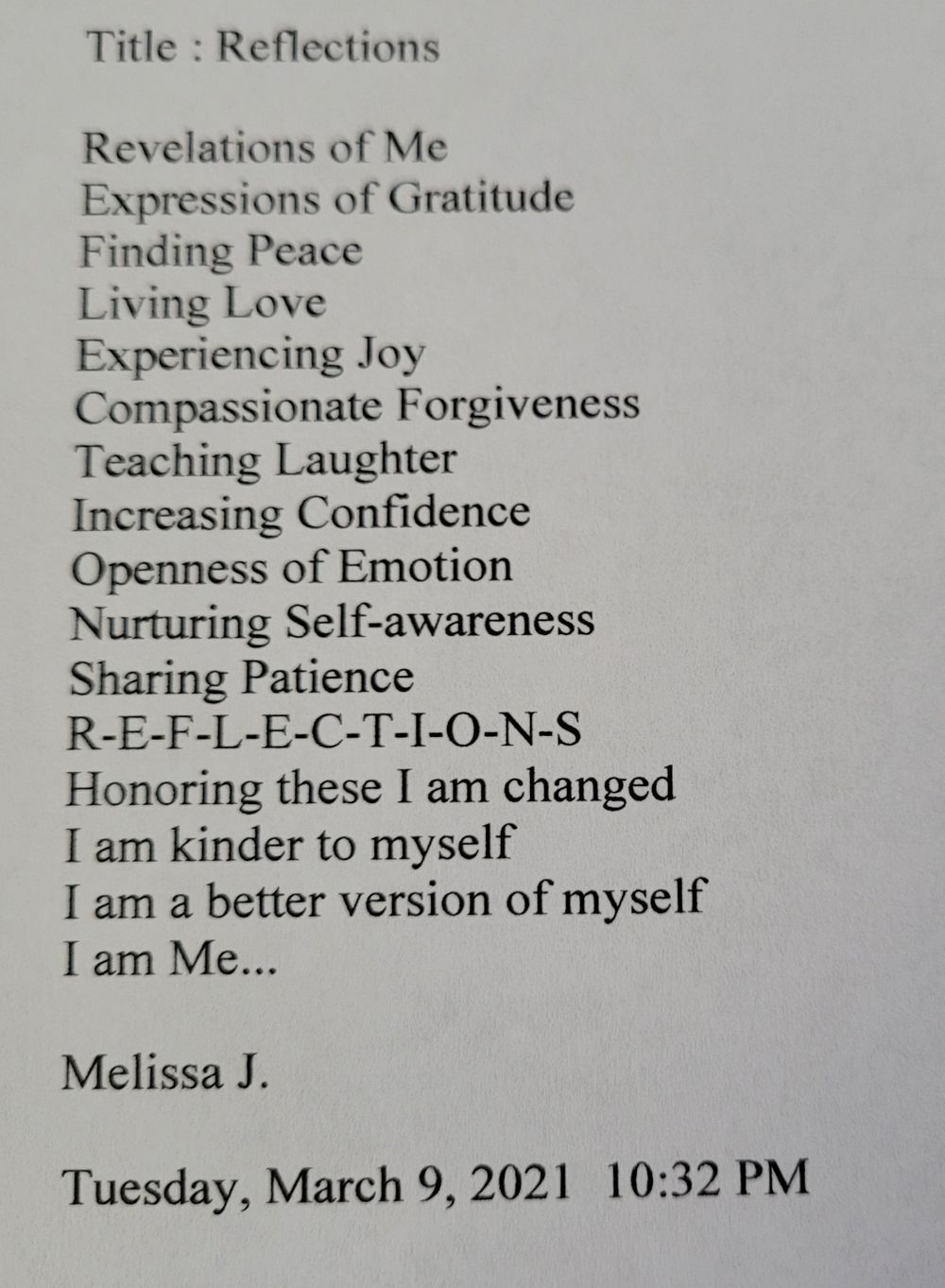 Take the 15-day New Year Challenge