Vanessa's Story - The Flame of Hope
"Gratitude offered me the opportunity to heal the open wounds of loss."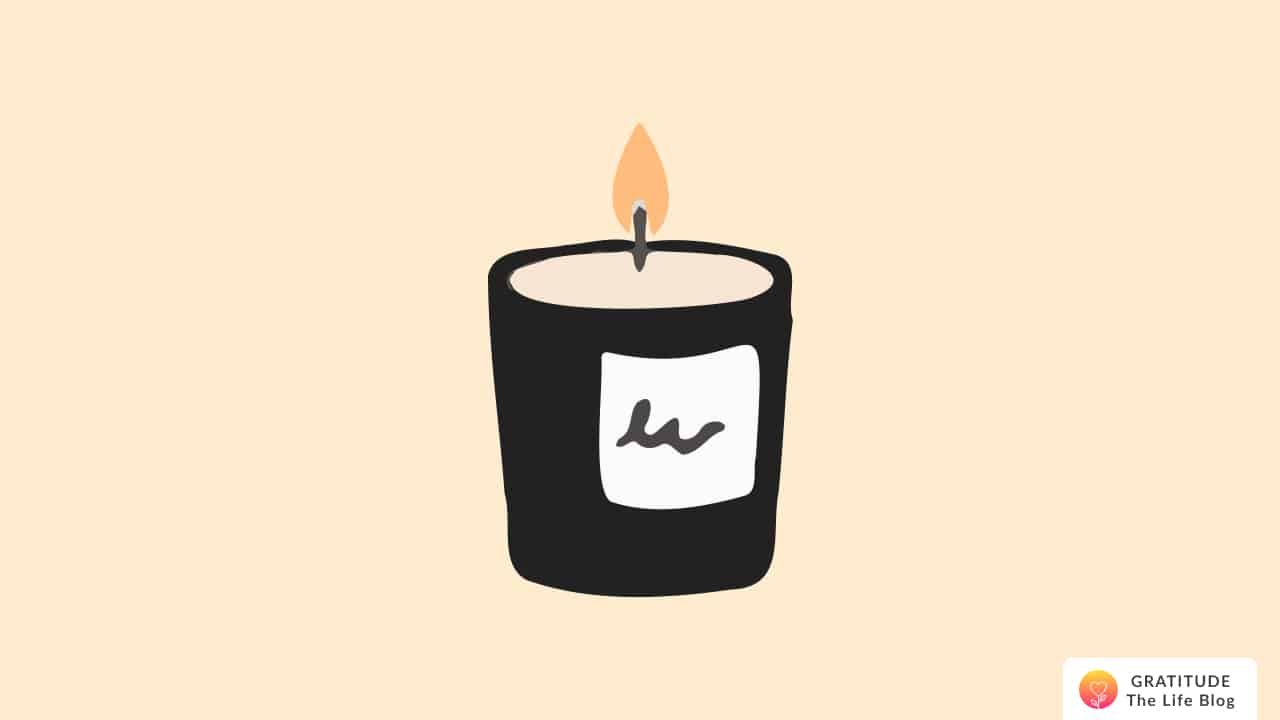 "Wear gratitude like a cloak, and it will feed every corner of your life." - Rumi
Gratitude keeps the flame of hope alive - it enables us to see blessings we might otherwise miss. It fuels this fire of hope within each of us. Gratitude teaches mindfulness – the ability to live in the present – preventing the flame of hope we hold inside us from extinguishing.
When all seems to be shattering around us, look at the shards of glass falling around you at the moment and recognize the (sometimes hidden) blessings contained in the pieces. We are then able to express gratitude and thankfulness.
This process is how I overcame one of the most terrifying and devastating moments of my life – a time riddled with uncertainty. With 2020 came Covid…and the proverbial dominos began to fall.
The industry in which I've worked for over a decade was brought to its knees, leading to a leave of absence that extended well into 2021. Since I was no longer working, the inevitable happened – I had to give up my apartment in the Boston area and move in with my parents in the Midwest.
A place in New England I had called home for nearly a decade suddenly became a memory. All the belongings I had accumulated throughout the years were sent to storage - symbolic of a part of my life being locked away - inaccessible and hidden away for the year(s) to come.
What kept me going through these dismal days of uncertainty and readjustment? Gratitude. Practicing gratitude daily, my spirit felt lighter, and hope once again returned to my life. Gratitude provided me with reasons for waking up in the morning - it is what motivated me to carry on during those days I simply wanted to give up.
Loss quickly came knocking at my door again. My grandmothers – both strong and loving matriarchs full of wisdom – succumbed to illness leaving their earthly existence behind. Adding to the sorrow, my boyfriend decided to end our relationship.
My sorrow-filled heart eventually shattered– my life seemingly reeking of loss. This period of my life will be remembered as one of marked loss. Wondering how I was going to once again find strength and hope, one word served as a reminder: gratitude.
Again, it was gratitude that grounded me by helping to restore much-needed balance and hope to my life. Gratitude offered me the opportunity to heal the open wounds of loss.
Though still wearing the scars loss tends to leave behind, gratitude offered healing. Upon waking each morning, before checking my email, texts, social media, or reading the news, I open the Gratitude app.
The daily messages of inspiration and thankfulness serve as a blessing and a reminder of all I have to be thankful for. These messages are meditated on, offering me a new and joyful beginning each day.
During this time, when many of us are struggling and suffering – some silently in their hearts – gratitude offers us a different perspective. Gratitude keeps that flicker of hope alive with each beat of our hearts.
This hope is contagious and is a powerful force. Gratitude also feeds joy! Let's use gratitude and the hope and joy it provides as a way to give to others.
Take the 21-day Happiness Challenge