The Best 50 Saturday Quotes to Roll Into The Weekend
Let's express our collective love for Saturday!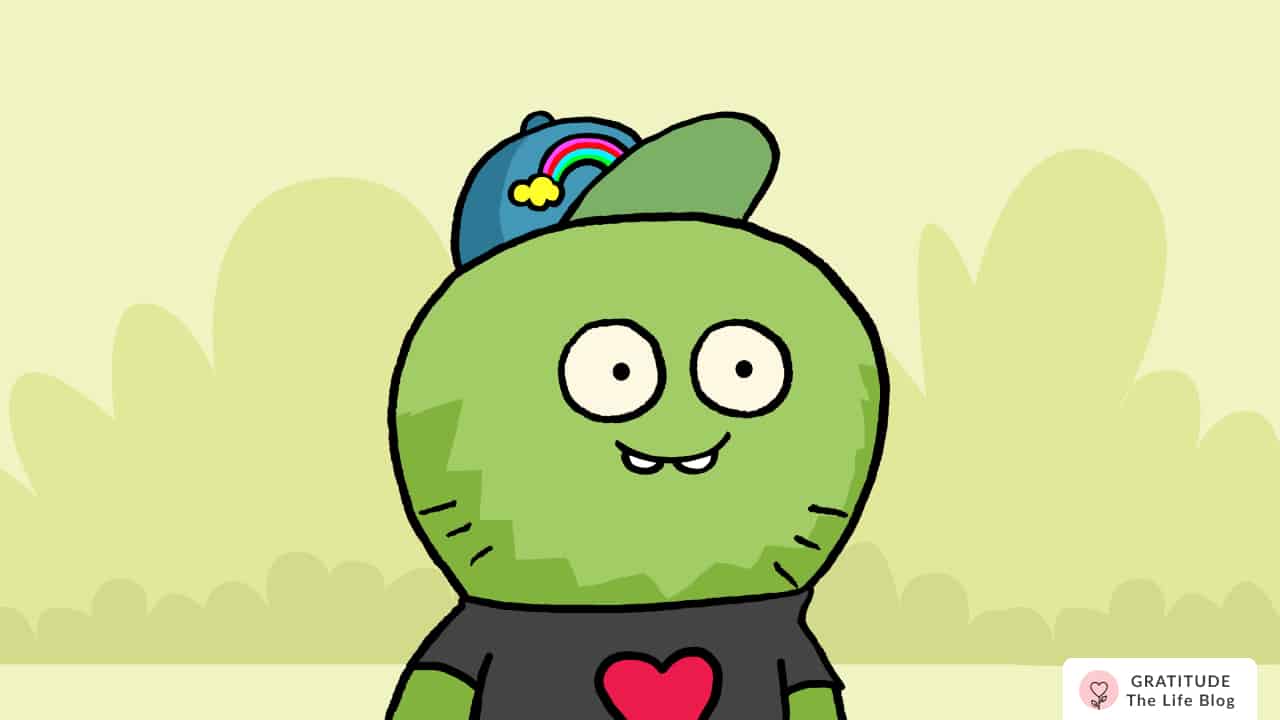 Welcome to our blog post on Saturday quotes! Saturdays are often seen as a day of relaxation and enjoyment, a chance to kick back and recharge after a busy week.
To help you embrace the weekend spirit, we've compiled a list of some of our favorite quotes about Saturdays.
These quotes capture the joy, hope, and laid-back attitude that so many of us associate with this day of the week.
Whether you're looking for a little inspiration to kick off your Saturday morning or just want to savor the feeling of the weekend, we hope these quotes will help you get into the right frame of mind.
So sit back, relax, and enjoy our selection of Saturday quotes!
Saturday Quotes
Happy Saturday Quotes
"Saturday your day away today!"
— Anthony T. Hincks
"There was nothing like a Saturday - unless it was the Saturday leading up to the last week of school and into summer vacation. That of course was all the Saturdays of your life rolled into one big shiny ball."
— Nora Roberts
"It's not that we spend five days looking forward to just two. It's that most people do what they enjoy most on those two days. Imagine living a life where everyday are your Saturdays and Sundays. Make everyday your weekend. Make everyday a play-day…"
— James A. Murphy
"I miss Saturday morning, rolling out of bed, not shaving, getting into my car with my girls, driving to the supermarket, squeezing the fruit, getting my car washed, taking walks."
— Barack Obama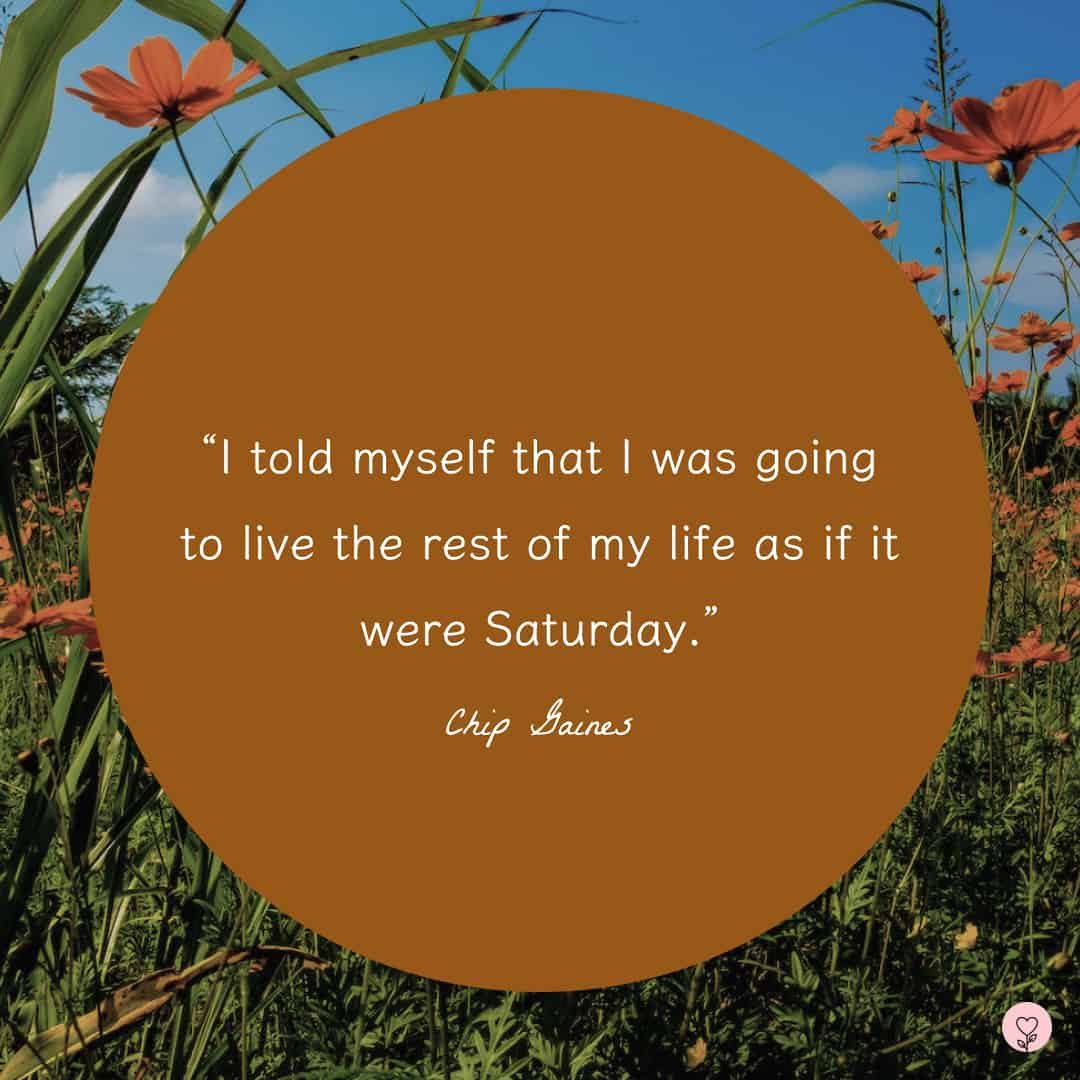 "I told myself that I was going to live the rest of my life as if it were Saturday."
— Chip Gaines
"I wish that every day was Saturday and every month was October."
— Charmaine J. Forde
"Saturday night is perfect for writers because other people have "plans."
— Mike Birbiglia
"Saturday makes my day complete."
— Anthony T. Hincks

‌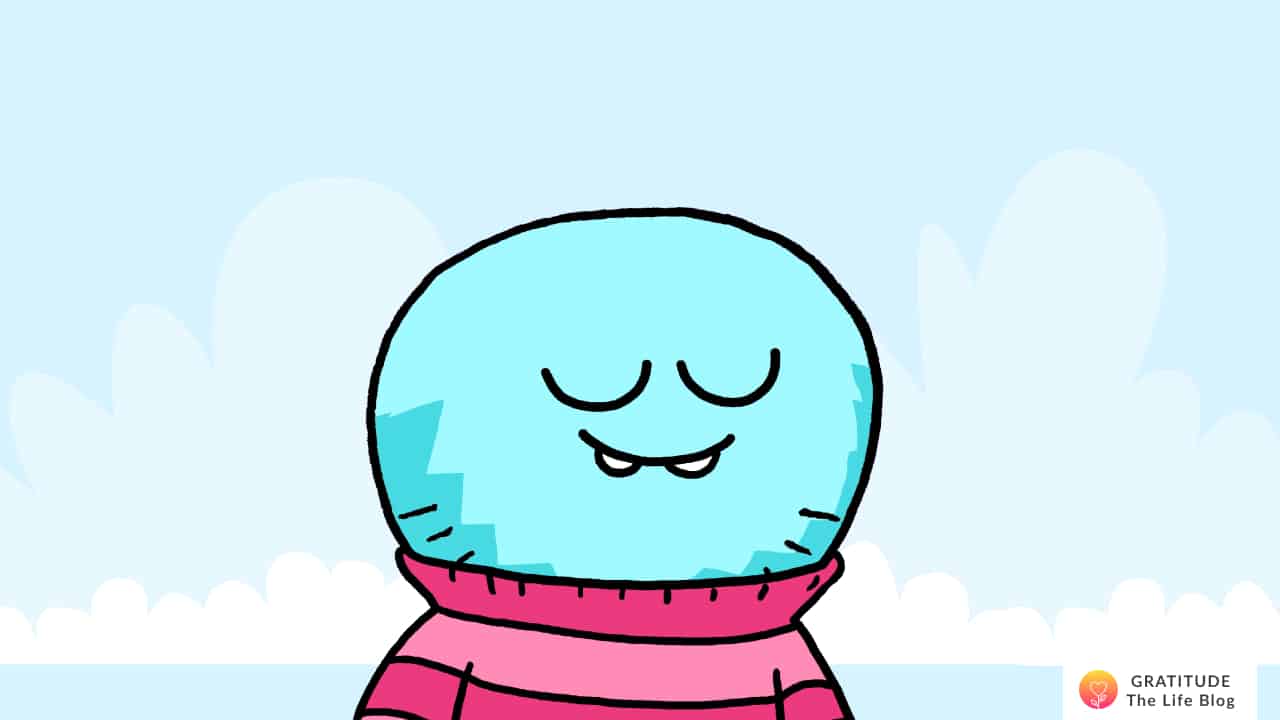 ‌
Welcome to our latest blog post on Sunday quotes!
Sunday is often seen as the most relaxing and happy day of the week, a time to unwind and enjoy the simple pleasures in life.
Whether you spend your Sunday lounging at home, going for a walk in nature, or spending time with loved ones, it's a day to recharge and prepare for the week ahead.
In this post, we've gathered a collection of uplifting and joyful Sunday quotes to help you embrace the laid-back vibes of the day.
From the words of famous writers and thinkers to the wisdom of everyday people, these quotes will remind you to savor the present moment and find joy in the simple things.
So sit back, relax, and let these Sunday quotes bring a smile to your face as you enjoy your day of rest.
Sunday Quotes
Sunday Morning Quotes
"On Sundays, the world is as bright and empty as a balloon."‌
‌— Joseph Roth
"The goal of Sunday is to leave my home as little as possible."‌
‌— Mark Morris
‌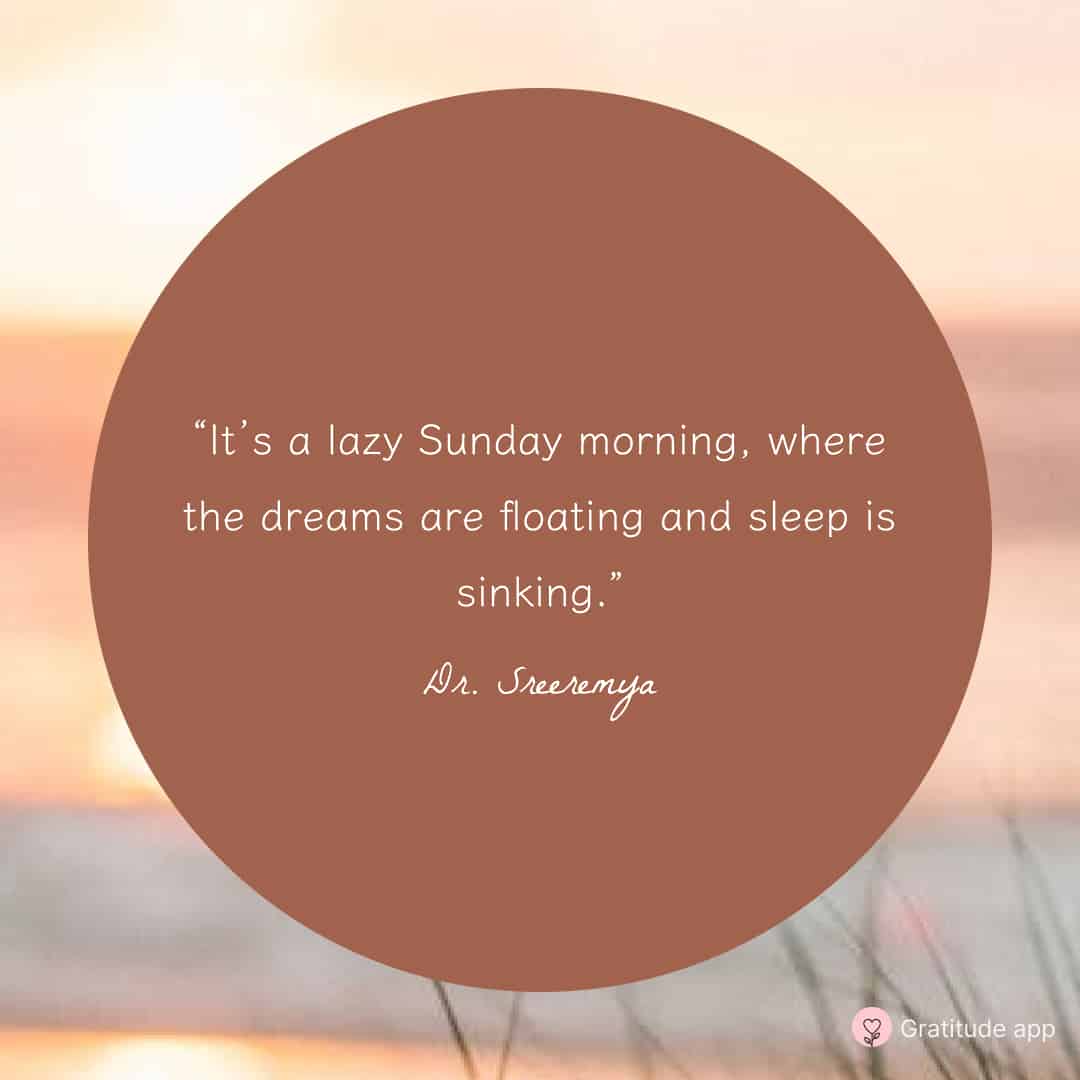 ‌
"It's a lazy Sunday morning, where the dreams are floating and sleep is sinking."‌
‌— Dr. Sreeremya
"Weekends don't count unless you spend them doing something completely pointless."‌
‌— Bill Watterson
"Time flows in a strange way on Sundays."‌
‌— Haruki Murakami
"I'm easy like Sunday morning."‌
‌— Commodores
"Sunday is a good day to save the world in one's pajamas."‌
‌— Adrienne Posey
Here are some relaxing morning affirmations for a wonderful Saturday:‌
"Live every day as if it were Saturday night."
— Al McGuire
"Different cocktails for different Saturday nights."
— Drew Barrymore
"I always wake up early Saturday morning, and I have a little bit more time."
— Ehud Olmert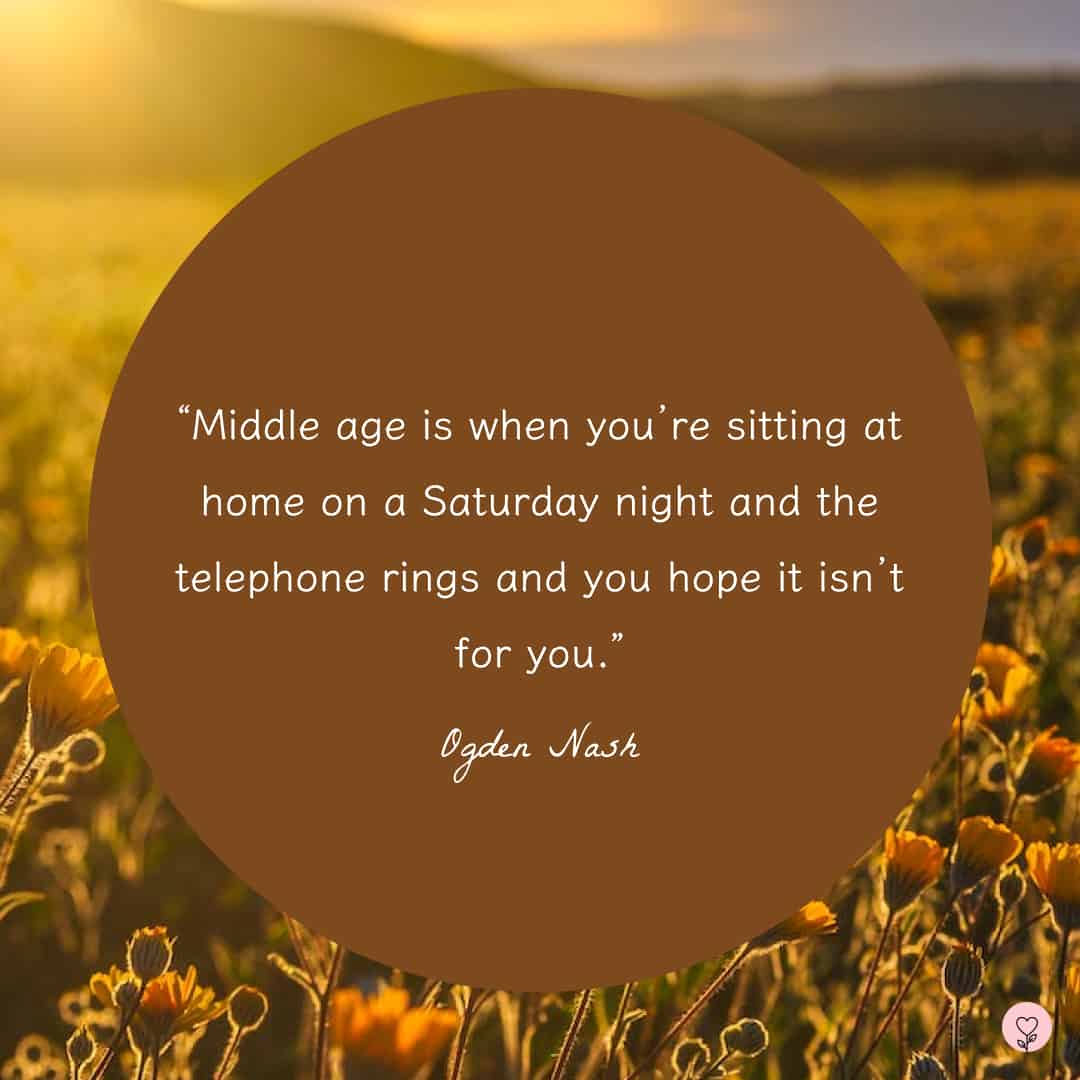 "Middle age is when you're sitting at home on a Saturday night and the telephone rings and you hope it isn't for you."
— Ogden Nash
"My work is like my vacation, so in a way every day is like Saturday."
— Ludacris
"Happy Saturday! When you rise in the morning, give thanks for the light, for your life, for your strength. Give thanks for your food and for the joy of living. If you see no reason to give thanks, the fault lies in yourself."
— Tecumseh
"The prettiest sight I know, worth all your roses and snow is the blaze of light on a Saturday night."
— E. Nesbit
"I think Saturday may be Latin for ""stay in pajamas til noon then eventually motivate yourself to shower and get ready for bed that night."
— Bart Millard
"Weekends are a bit like rainbows; they look good from a distance but disappear when you get up close to them."
— John Shirley
"If you see me on Friday, you'll see different material on Saturday night."
— Kathy Griffin
"What can be better than to get out a book on Saturday afternoon and thrust all mundane considerations away till next week."
— C. S. Lewis
"I've taken Saturdays to be the day I pull back completely. I do things that are more creative, and I've actually found that helps me when I get back into work to be more thoughtful."
— Padmasree Warrior
"It is the kind of Saturday night that torches your life for a few hours, makes it seem like something is happening."
— Annie Proulx
"Love me like Saturday night, like three glasses of champagne, like the room is spinning, like you're drunk on my love."
— C.J. Carlyon
"You say today is Saturday? G'bye, I'm going out to play!"
— Shel Silverstein
"I didn't always have 14,000 people wanting to hang out with me on a Saturday night."
— Taylor Swift
"Saturday – a day to sleep in past my normal waking hour. A day to relish, enjoy and celebrate the goodness that I have been blessed with."
— Byron Pulsifer

"There were many reasons to regard Saturday as the second best day after Friday."
— R. Phillip Ritter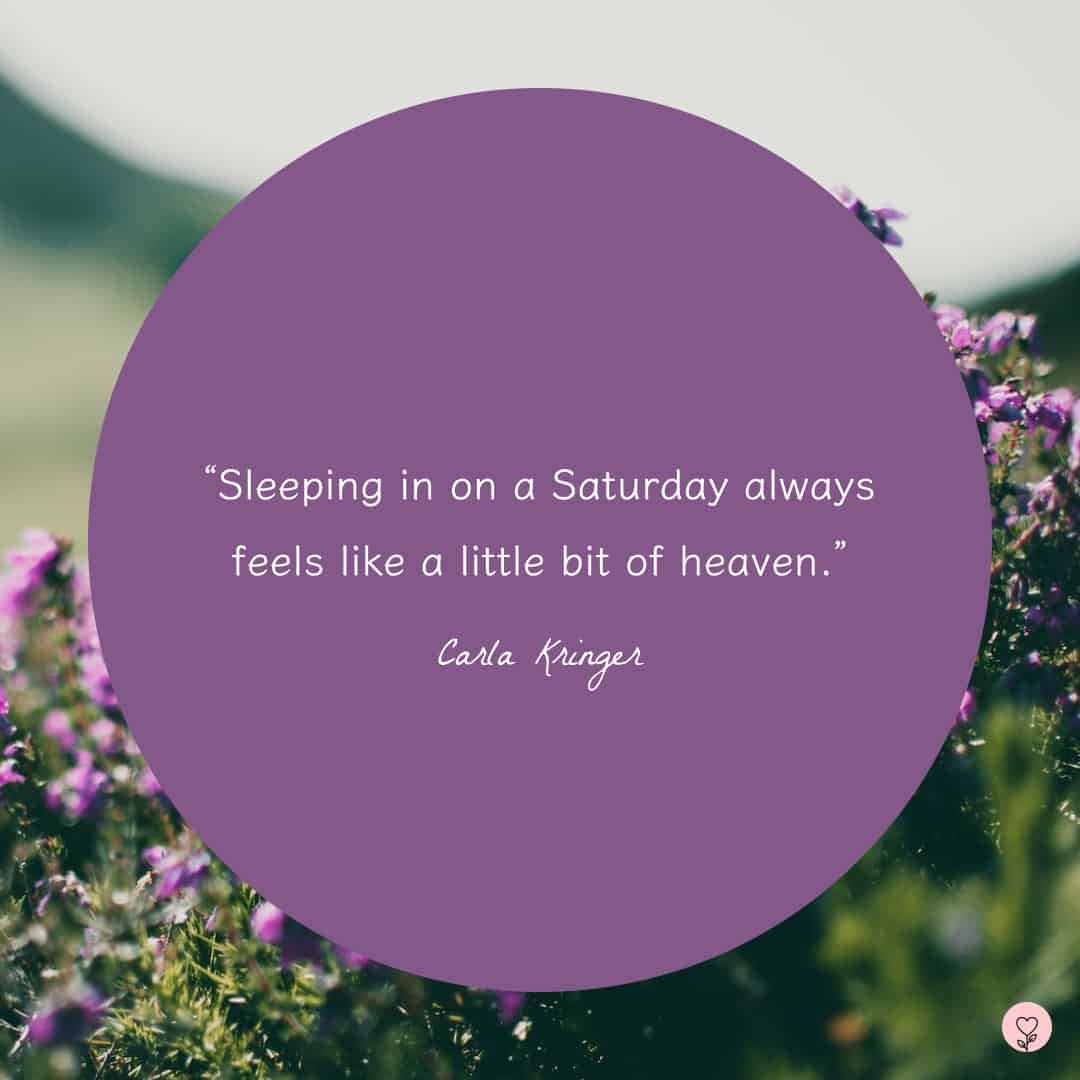 "Sleeping in on a Saturday always feels like a little bit of heaven."
— Carla Kringer

"They have long lost count of the days, but always if they want to do anything special they say this is Saturday night, and then they do it."
— James M. Barrie
"I want to be known for the work I've done, as opposed to where I go on Saturday nights."
— Amanda Bynes
"Saturday is a day for the spa. Relax, indulge, enjoy, and love yourself, too."
— Ana Monnar
Weekend Good Morning Quotes
"Saturday mornings, I've learned, are a great opportunity for kids to sneak into your bed, fall back asleep, and kick you in the face."
— Dan Pearce
"I'm not an early bird at all. Ideally, on Saturday morning I'd allow myself a lovely lie-in. 10:45 would be just right."
— Shilpa Shetty
"My favorite way to spend Saturday is in and out of bed, watching sports on TV and eating."
— Alan King
"I'm mostly pretty quiet on the weekends. I either read or visit friends or go hiking or something like that."
— Troian Bellisario
"Your body tells you what it needs, and if you sleep past your alarm on a Saturday morning, it's probably because you need the sleep."
— Sophia Bush
"Saturday is the mightiest day of the week. It's unshakably, overwhelmingly superior. Not only is it a day off of school, the following day is also a day off, like some kind of Super Saiyan bargain sale."
— Wataru Watari
"You make me feel Monday is Saturday."
— Avijeet Das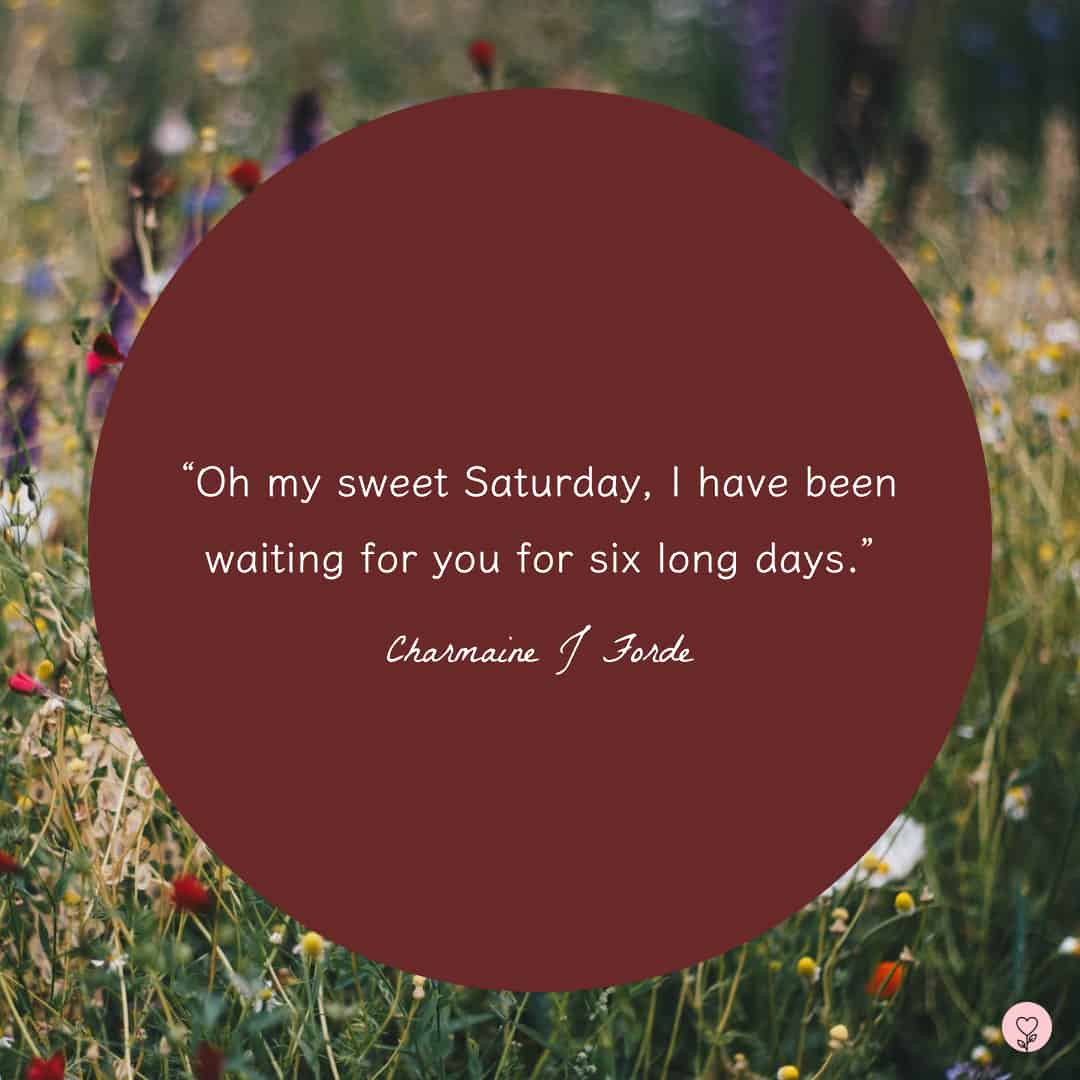 "Oh my sweet Saturday, I have been waiting for you for six long days."
— Charmaine J Forde
"We're human. Enjoy yourself. You work hard every day; you deserve to turn up on the weekends with your friends."
— Logic
"Be in the habit of getting up bright and early on the weekends. Why waste such precious time in bed?"
— Marilyn vos Savant
"The only reason why we ask other people how their weekend was is so we can tell them about our own weekend."
— Chuck Palahniuk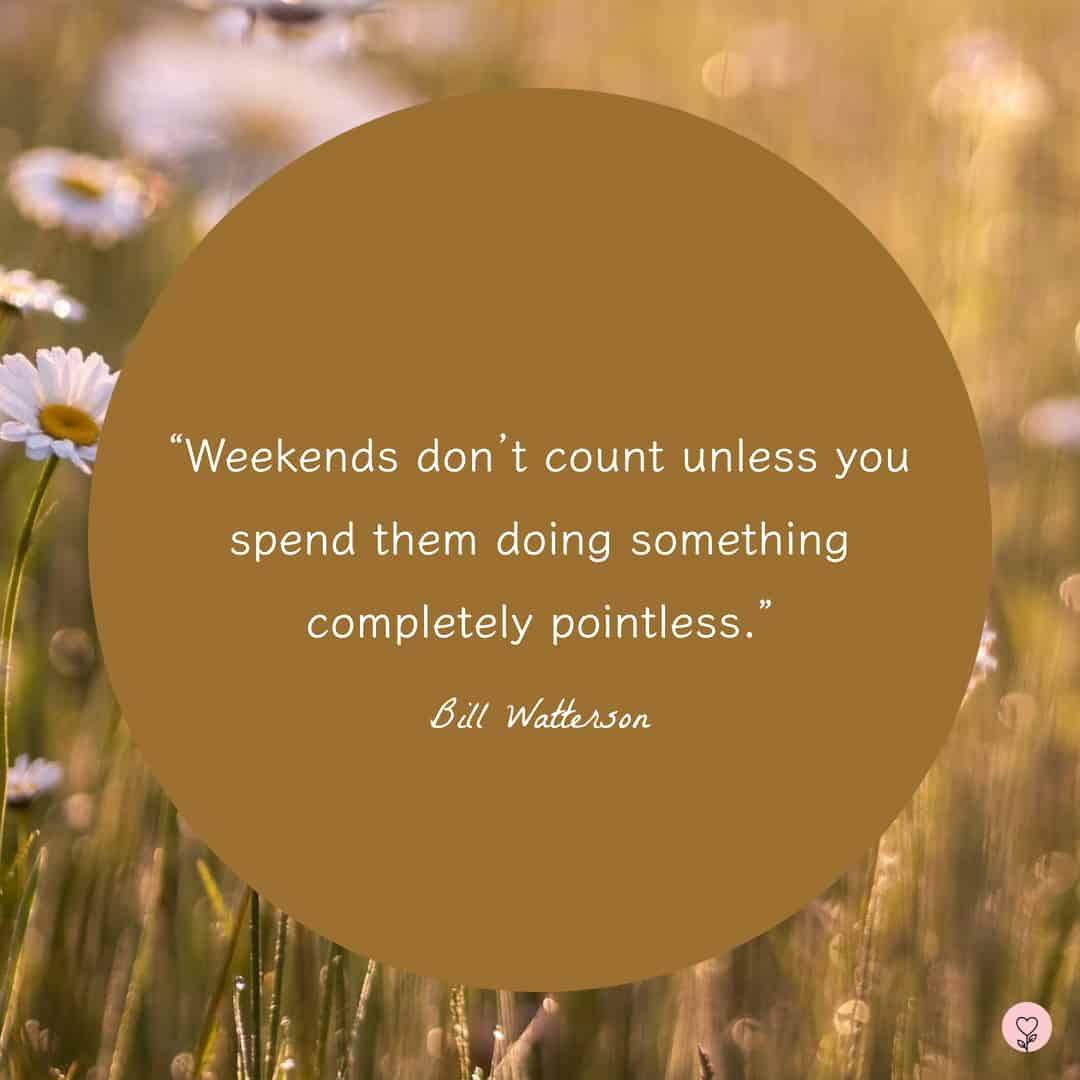 "Weekends don't count unless you spend them doing something completely pointless."
— Bill Watterson
"On a lazy Saturday morning when you're lying in bed, drifting in and out of sleep, there is a space where fantasy and reality become one."
— Lynn Johnston
"Anybody have plans to stare at their phone somewhere exciting this weekend?"
— Nitya Prakash
"I love Saturday nights with my best friend and a big bowl of pasta, wanting a good scare, something that will say, 'Listen, your life is not as bad as this. Your life can be so much worse.'"
— Vera Farmiga
"You know what I want to do? Wake up one weekend and not have to go anywhere and do nothing."
— Derek Jeter
"The dog doesn't know the difference between Saturday, Sunday, and Monday, so I have to walk the dog early those days too."
— Donna Shalala
"Always take some of the play, fun, freedom and wonder of the weekend into your week and your work."
— Rasheed Ogunlaru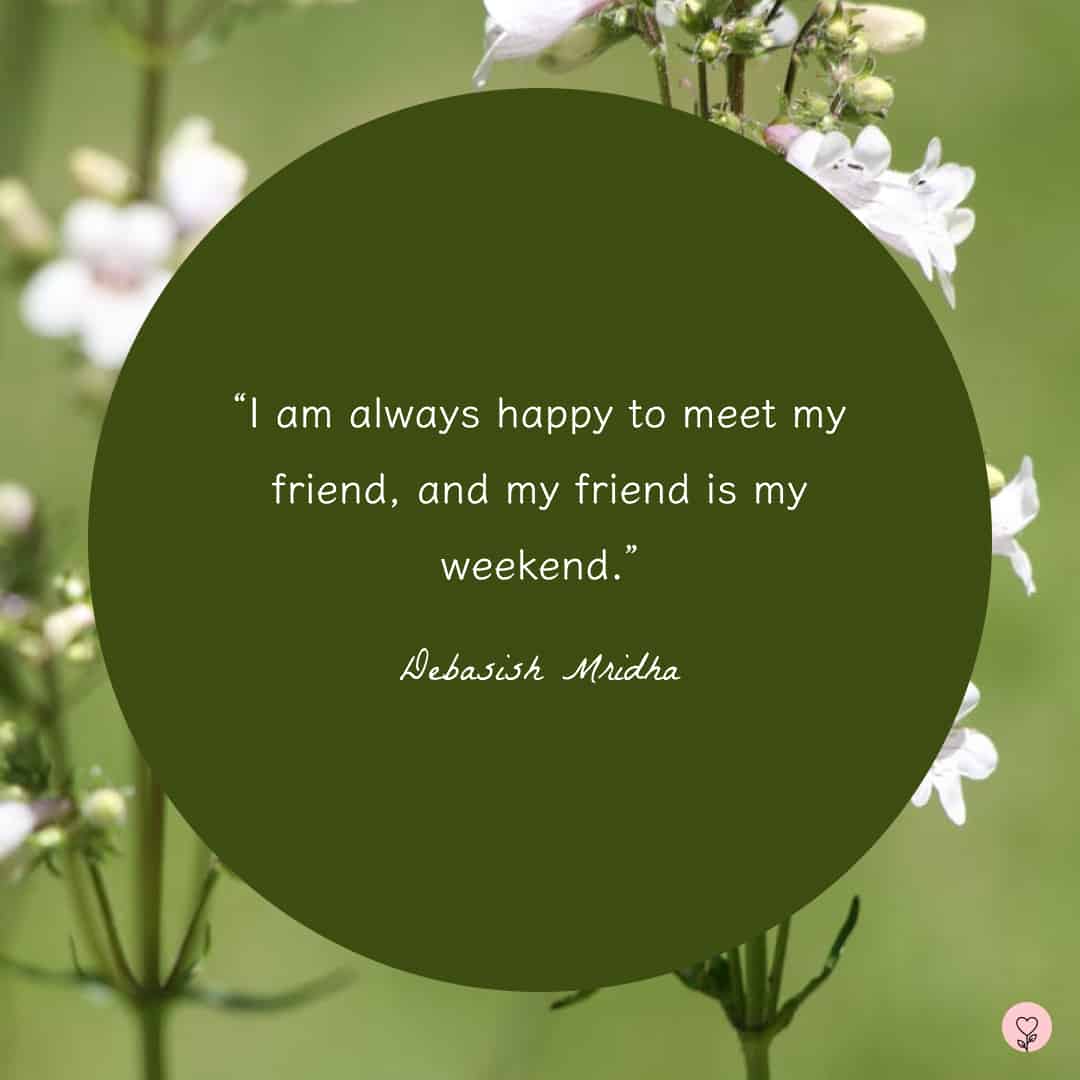 "I am always happy to meet my friend, and my friend is my weekend."
— Debasish Mridha
"Saturday is what gives us a weekend of enjoyment."
— Anthony T. Hincks
Continue Reading: 60+ Happy Sunday Quotes to Enjoy Rest & Relaxation