60+ Spring Quotes to Welcome The Season of Blossoms
Rejoice in the beauty and lively feeling of spring.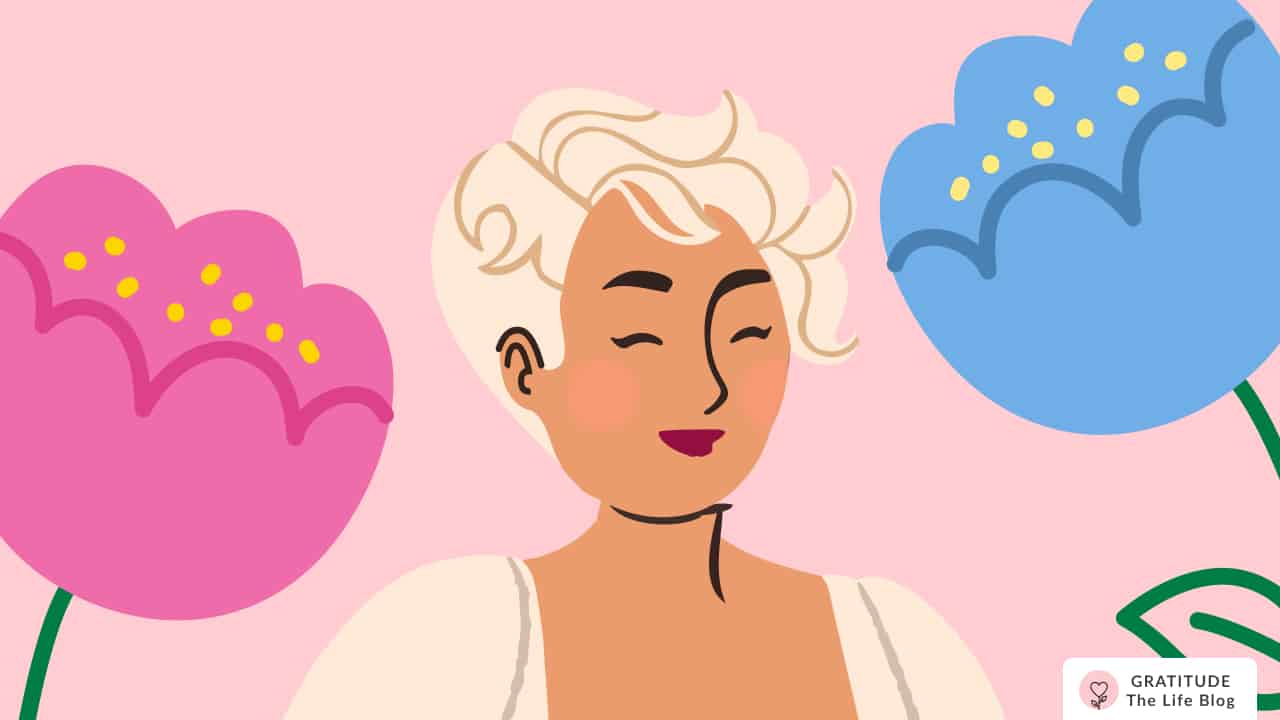 Welcome to our blog post on spring quotes!
As the days grow longer and the weather grows warmer, the world around us is transformed by the magic of spring.
The air is filled with the gentle whispers of new growth and the promise of new beginnings. The world is awash in a sea of vibrant colors, as flowers begin to bloom and the trees bud with new life.
It's a time of rejuvenation and renewal, a time to shed the weight of winter and embrace the beauty and wonder of the world around us.
And what better way to celebrate this season of new beginnings than with a collection of beautiful and uplifting spring quotes?
So take a moment to sit back, relax, and let these words of wisdom inspire and uplift you as you welcome the beauty of spring into your life.
Spring Quotes
Inspirational Spring Quotes
"Nothing ever seems impossible in spring, you know."
― L.M. Montgomery
"What a strange thing!
to be alive
beneath cherry blossoms."
― Kobayashi Issa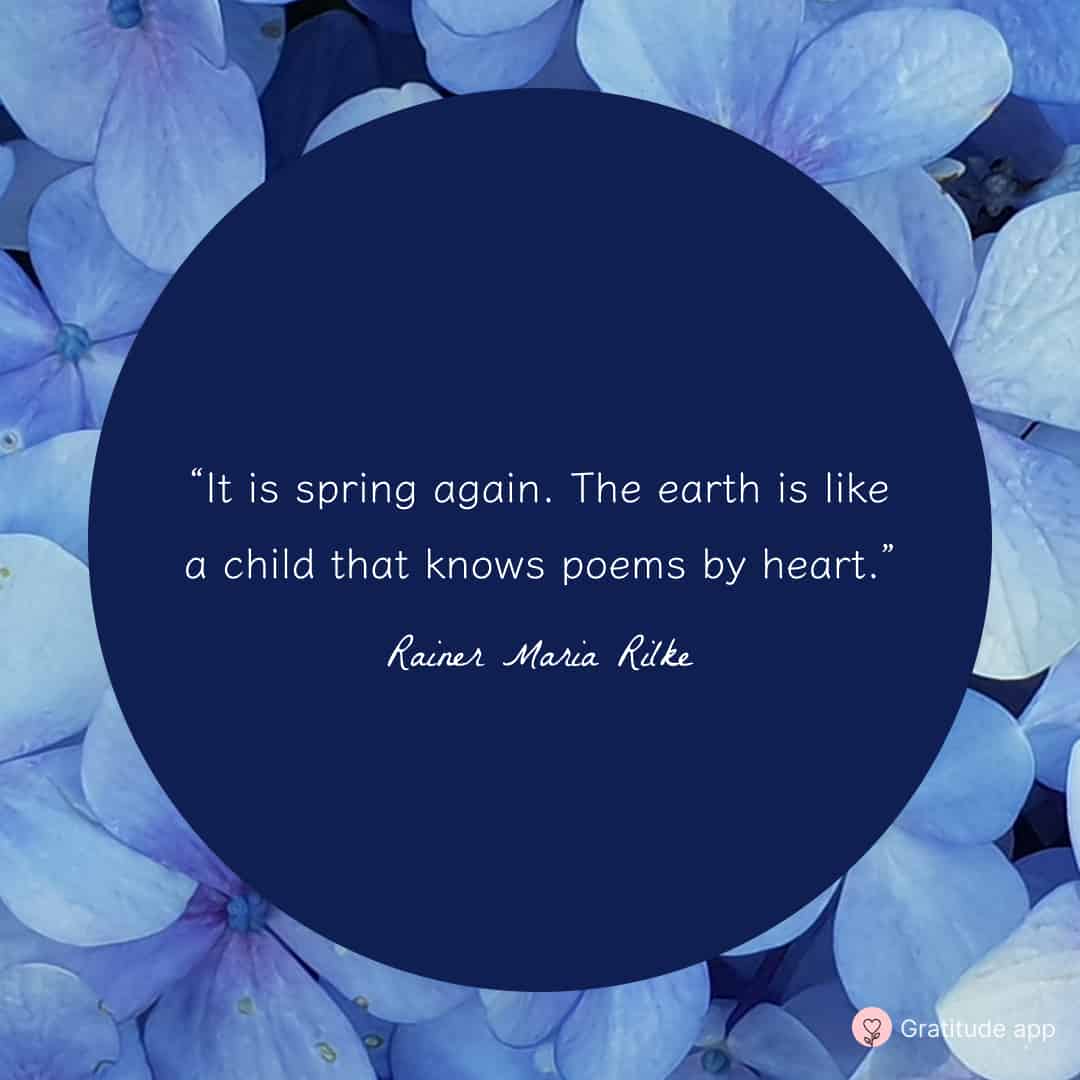 "It is spring again. The earth is like a child that knows poems by heart."
― Rainer Maria Rilke
"She turned to the sunlight
And shook her yellow head,
And whispered to her neighbor:
"Winter is dead."
― A.A. Milne
"In the spring, at the end of the day, you should smell like dirt."
― Margaret Atwood
"Spring is when life's alive in everything."
― Christina Rosetti
"Spring flowers are nature's most fragrant charms."
― Angie Weiland-Crosby
"You can cut all the flowers but you cannot keep spring from coming."
― Pablo Neruda
"Spring is the time of plans and projects."
― Leo Tolstoy
"If people did not love one another, I really don't see what use there would be in having any spring."
― Victor Hugo
"Is the spring coming?" he said. "What is it like?"...
"It is the sun shining on the rain and the rain falling on the sunshine..."
― Frances Hodgson Burnett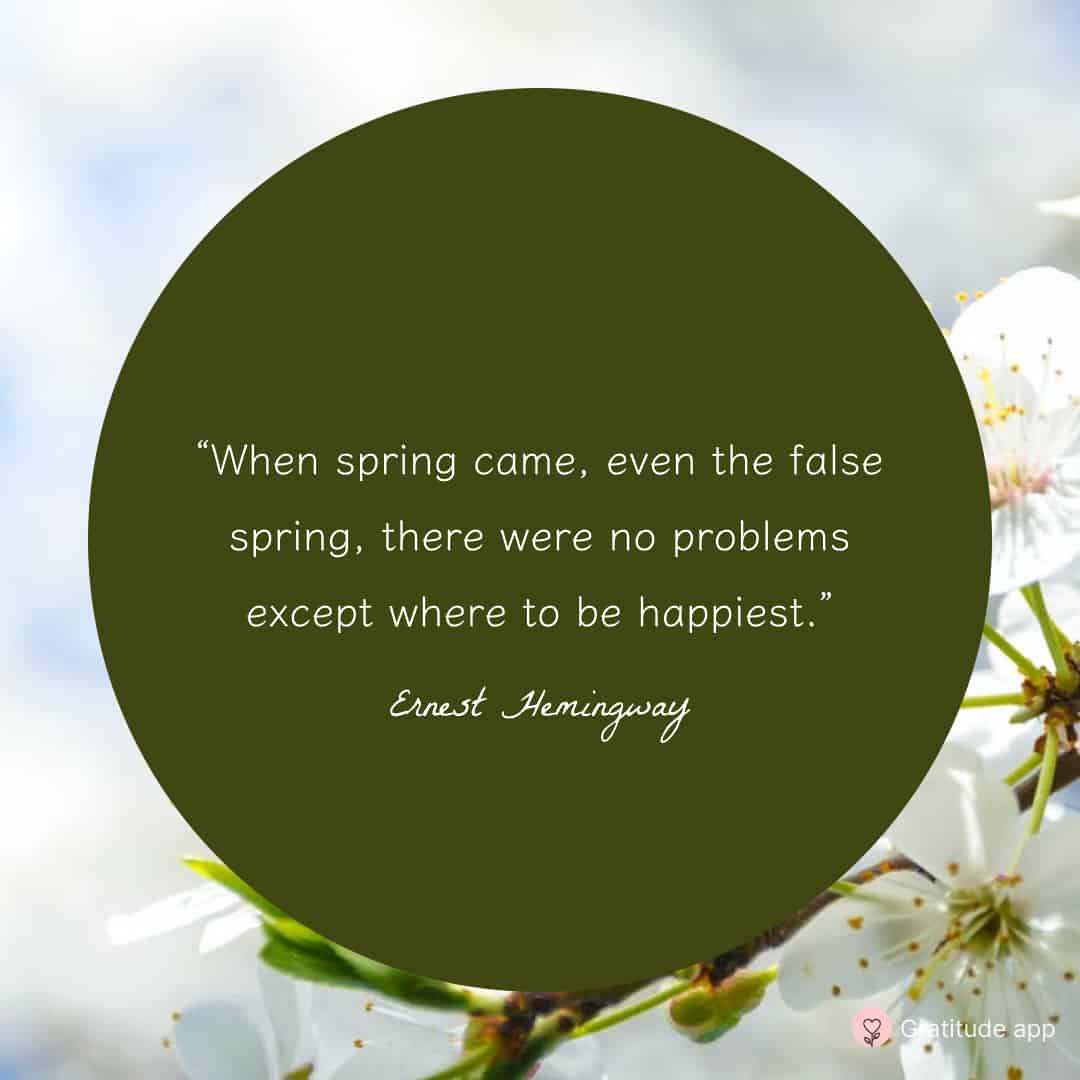 "When spring came, even the false spring, there were no problems except where to be happiest."
― Ernest Hemingway
"Because the birdsong might be pretty,
But it's not for you they sing,
And if you think my winter is too cold,
You don't deserve my spring."
― Erin Hanson
"People were always the limiters of happiness except for the very few that were as good as spring itself."
― Ernest Hemingway
"Spring is nature's way of saying, 'Let's party!"
― Robin Williams
"Spring is the time of year when it is summer in the sun and winter in the shade."
― Charles Dickens
"I enjoy the spring more than the autumn now. One does, I think, as one gets older."
― Virginia Woolf
"If we had no winter, the spring would not be so pleasant: if we did not sometimes taste of adversity, prosperity would not be so welcome."
― Anne Bradstreet
"The deep roots never doubt spring will come."
― Marty Rubin
"Always it's spring and everyone's in love and flowers pick themselves."
― E.E. Cummings
"Nostalgia in reverse, the longing for yet another strange land, grew especially strong in spring."
― Vladimir Nabokov
"Once there was a thing called spring when the world was writing verses like yours and mine."
― Ella Fitzgerald
"Sunshine on my shoulders makes me happy.
Sunshine in my eyes can make me cry.
Sunshine on the water looks so lovely.
Sunshine almost always makes me high."
― John Denver
"Spring is when you feel like whistling even with a shoe full of slush."
― Doug Larson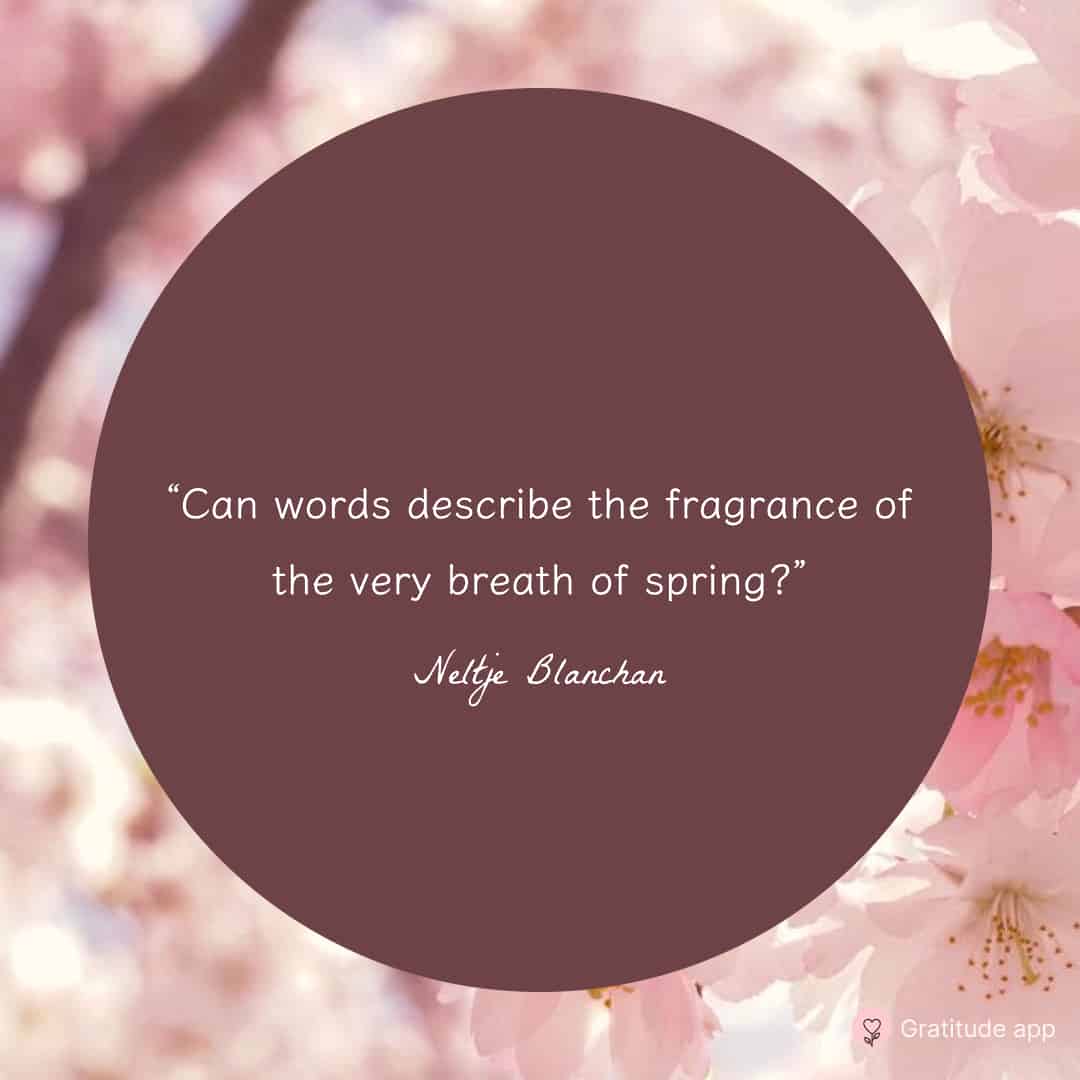 "Can words describe the fragrance of the very breath of spring?"
― Neltje Blanchan
"Spring's greatest joy beyond a doubt is when it brings the children out."
― Edgar Guest
"The earth laughs in flowers."
― Ralph Waldo Emerson
"Some old-fashioned things like fresh air and sunshine are hard to beat."
― Laura Ingalls Wilder
"A kind word is like a spring day."
― Russian Proverb
"Springtime is the land awakening. The March winds are the morning yawn."
― Lewis Grizzard
"My favorite weather is bird-chirping weather."
― Terri Guillemets
"Deep in their roots, all flowers keep the light."
― Theodore Roethke
"An optimist is the human personification of spring."
― Susan J. Bissonette
Quotes about new beginnings
"The promise of spring's arrival is enough to get anyone through the bitter winter."
― Jen Selinsky
"The magic in new beginnings is truly the most powerful of them all."
― Josiyah Martin
"Where flowers bloom so does hope."
― Lady Bird Johnson
"Nature does not hurry, yet everything is accomplished."
― Lao Tzu
"To plant a garden is to believe in tomorrow."
― Audrey Hepburn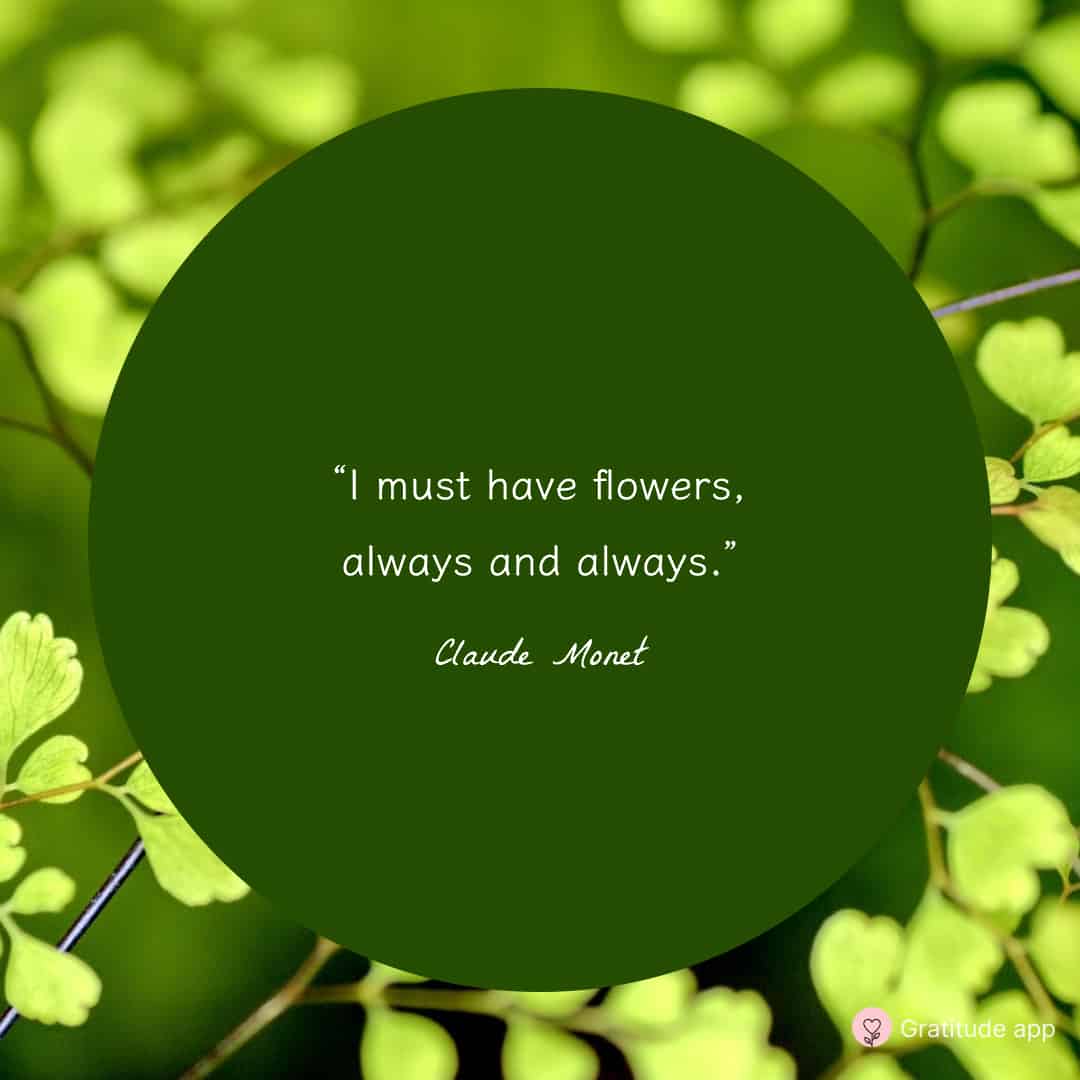 "I must have flowers, always and always."
― Claude Monet
"The first blooms of spring always make my heart sing."
― S. Brown
"Blossom by blossom the spring begins."
― Algernon Charles Swinburne
"Don't wait for someone to bring you flowers. Plant your own garden and decorate your own soul."
― Luther Burbank
"Spring unlocks the flowers to paint the laughing soil."'
― Bishop Reginald Heber
"Spring will come and so will happiness. Hold on. Life will get warmer."
― Anita Krizzan
"The beautiful spring came, and when nature resumes her loveliness, the human soul is apt to revive also."
― Harriet Ann Jacobs
"It's spring again. I can hear the birds sing again. See the flowers start to bud. See young people fall in love."
― Lou Rawls
"Flowers don't worry about how they're going to bloom. They just open up and turn toward the light and that makes them beautiful."
― Jim Carrey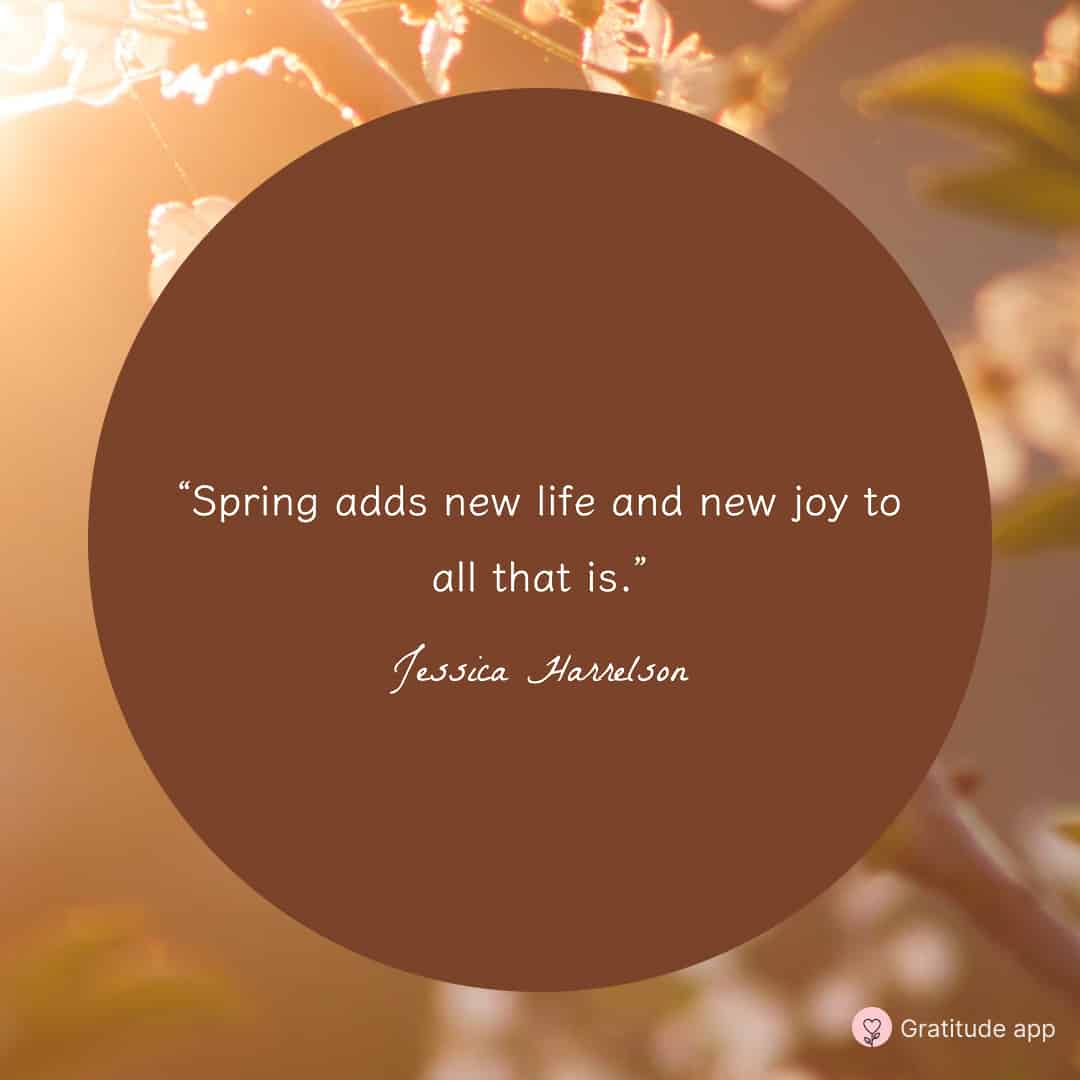 "Spring adds new life and new joy to all that is."
― Jessica Harrelson
"Spring won't let me stay in this house any longer! I must get out and breathe the air deeply again."
― Gustav Mahler
"A flower blossoms for its own joy."
― Oscar Wilde
"That is one good thing about this world... There are always sure to be more springs."
― L.M. Montgomery
"If winter comes, can spring be far behind?"
― Percy Bysshe Shelley
"April hath put a spirit of youth in everything."
― William Shakespeare
"I heard a bird sing in the dark of December. A magical thing. And sweet to remember. We are nearer to Spring than we were in September. I heard a bird sing in the dark of December."
― Oliver Herford
"Spring shows what God can do with a drab and dirty world."
― Virgil A. Kraft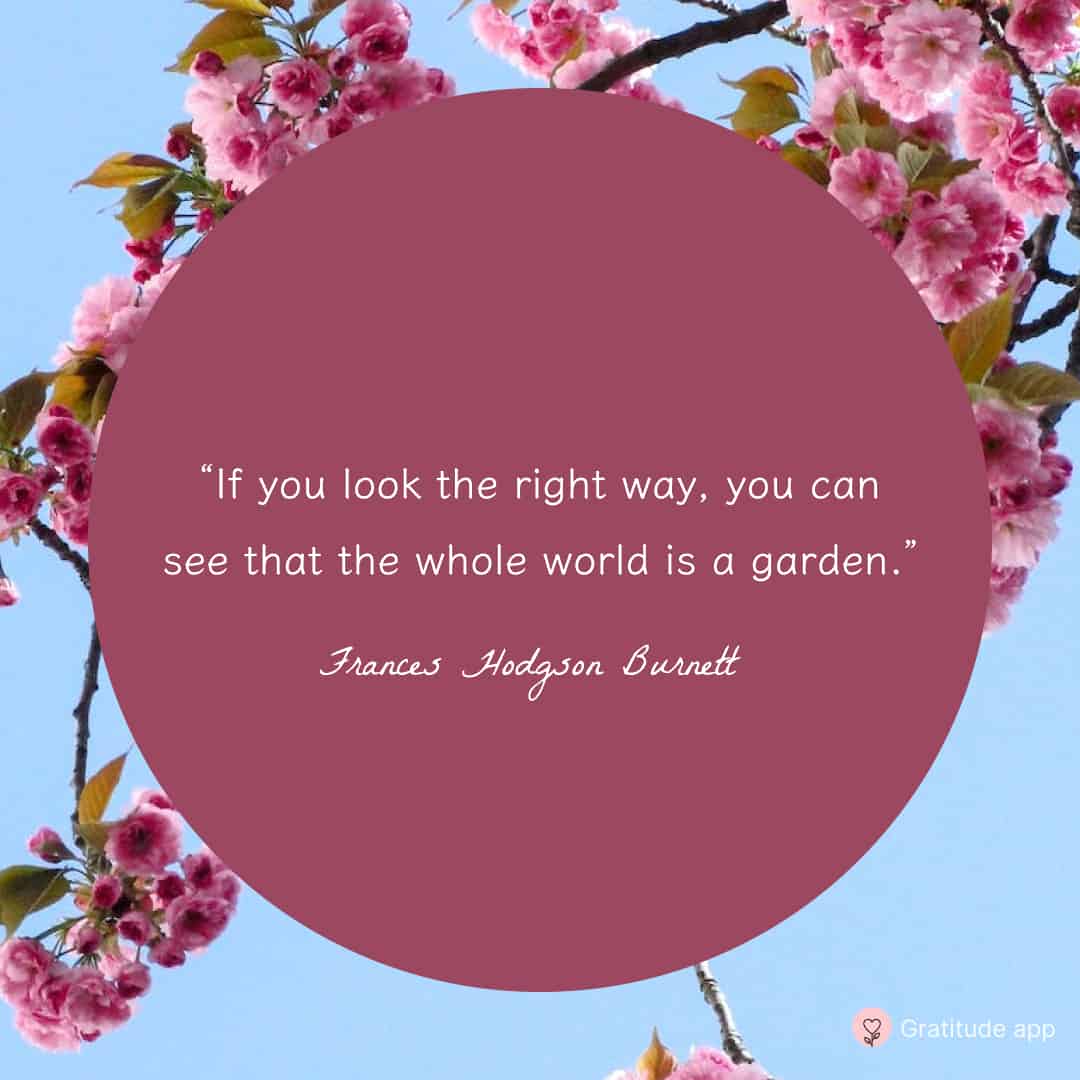 "If you look the right way, you can see that the whole world is a garden."
― Frances Hodgson Burnett
"There's always been a rainbow hangin' over your head."
― Kacey Musgraves
"Seasons change, and so do we."
― NikkiChe
"Yes, I deserve a spring–I owe nobody nothing."
― Virginia Woolf
"April's air stirs in
Willow-leaves...a butterfly
Floats and balances"
― Bashō
"What a lonely place it would be to have a world without a wildflower!"
― Roland R. Kemler
"April come she will when streams are ripe and swelled with rain.
May she will stay, resting in my arms again."
― Simon & Garfunkel
As the spring season blossoms, we hope that these quotes have inspired and uplifted you. May they continue to bring joy and positivity to your life as you fully embrace the magic and wonder of this beautiful season.
Whether you're basking in the sunshine or enjoying the gentle breeze, we hope that these spring quotes have helped you to fully embrace all that this time of renewal has to offer. May the beauty of spring stay with you always.
Continue Reading: 60+ Summer Quotes for The Sunny Season
Take the 21-day Happiness Challenge