The Most Wonderful Thank You Songs (with Spotify playlist)
Here are 16 of the most wonderful thank you songs to fill your heart with grateful melodies.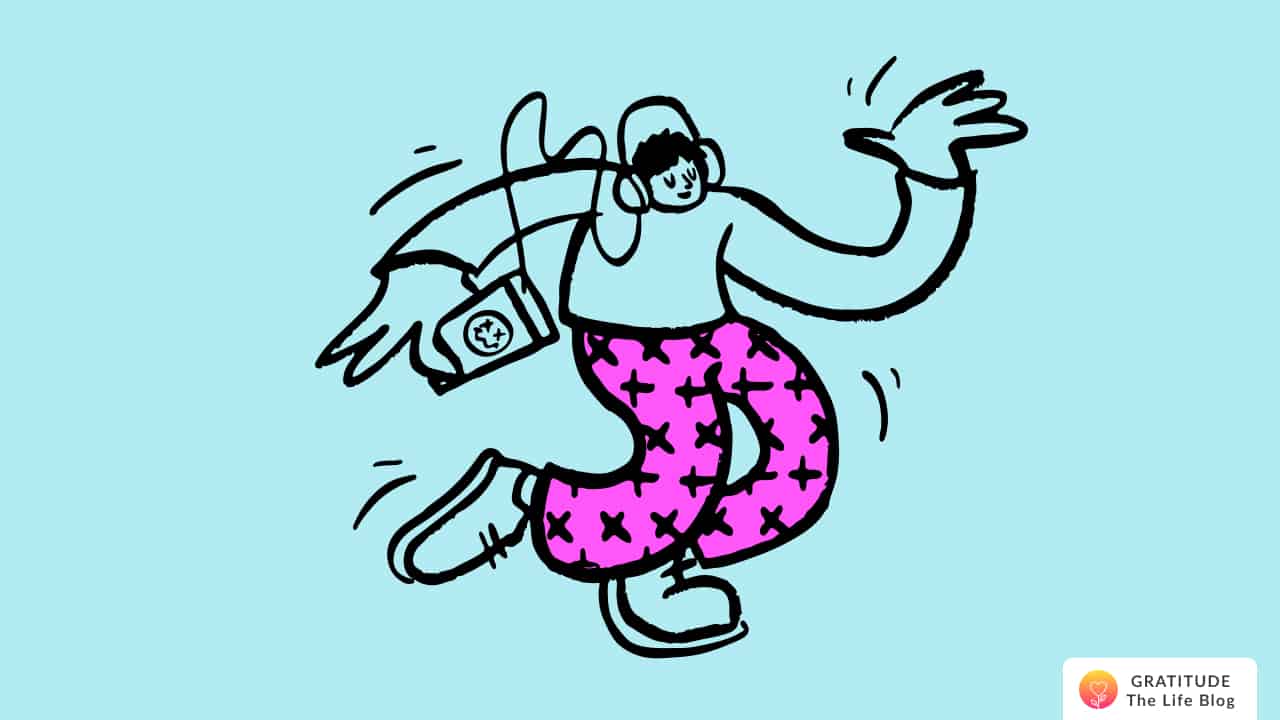 Music is one of the most beautiful and unifying experiences in the world, and so is gratitude. Imagine the fusion of these powerful forces and you get these wonderful thank you songs to fill your heart with gratitude while tapping your foot to melodious beats.
16 Thank You Songs For You
Here are 16 thank you songs for your to celebrate gratitude in your heart and life. You can also find the Spotify playlist of these songs at the end of this post.
1. Grateful For This Day - Lauren Nikhol
"Trees are dancing in the wind
Sun gives warm, embracing love
I am alive here
I've got a roof over my head
Plenty of food, and funny friends
Think I belong here"
2. Thank you - Dido
"I want to thank you for giving me the best day of my life
Oh just to be with you is having the best day of my life"
3. Thankful For - Adam Sanders
"I got a little gas in the tank, I got a little cash in the bank
I got a little gravel drive, a little house on a fenced-in five
I got a little love from a girl who's the center of a quarter of my little world
I got a little prayer I pray when I thank the Lord
'Cause man, I got a lot to be thankful for"
4. Thank You - Céline Dion
"Just before I lay me down to never wake
I look up and see you
So with everything I am
Thank you
Thank you
Because you didn't have to
Thank you
Thank you
With everything I am
Thank you"
5. Grateful - Rita Ora
"I'm grateful for the storm
Made me appreciate the sun
I'm grateful for the wrong ones
Made me appreciate the right ones
I'm grateful for the pain
For everything that made me break
I'm thankful for all my scars
'Cause they only made my heart
Grateful, grateful, grateful, grateful, grateful
Grateful"
6. Gratitude - Earth, Wind & Fire
"Wanna thank you, Wanna thank you
Freedom in stride, love, peace of mind
We just wanna give Gratitude
Got plenty love we wanna give to you
With good music and we're tryin' to say
That the Good Lord's gonna make a way"
7. Grateful - Nimo
"You're the blessings that exist
The small things that are bliss
The gift to realize that
Everything is a gift"
8. I'm Grateful - Charlie Nimovitz
"Rivers flow
Garden grow
And, I'm grateful
Colors bright
So much light
And, I'm grateful
I'm grateful"
9. Smile -Katy Perry
"Yeah, I'm thankful
Scratch that, baby, I'm grateful
Gotta say it's really been a while
But now I got back that smile
I'm so thankful
Scratch that, baby, I'm grateful
Now you see me shine from a mile
Finally got back that smile"
10. Thankful - The Juicebox Jukebox
"Let's be thankful for our friends and family
And grateful for the air that we breathe
And appreciate everything that we have today
Let's be generous to anyone who less than us
It's good to be compassionate
'Cause ever since the day you were born, yea
You've got a lot to be thankful for
Yea, we've got a lot to be thankful for"
11. Thankful - Verses
"I woke up got a new day
Feel good 'cause I know I'm going Your way
Straight up singing Your praise
Got real joy even on a Monday
I broke up with my old ways
And I want all the world to know that
I'm thankful I'm thankful"
12. Gratitude - Brandon Lake
"All my words fall short
I got nothing new
How could I express
All my gratitude"
13. Thank You For It All - Marvin Sapp
"I thank You for it all
The good, bad, the ugly great and small
The times of victory and when I fall
I'm so grateful that I'm still standing tall
I thank You for my tears
The pain helped me overcome my fears
You've been good to me down throughout the years
It's a miracle that I'm still standing here"
14. Thankful - Kelly Clarkson
"You should know I love everything about you, don't you know?
That I'm thankful
For the blessing
And the lessons that I've learned with you
By my side
That I'm thankful, so thankful for the love
That you keep bringing in my life
In my life
Thankful, so thankful"
15. Thank You For Everything - Jason Gray
"Thank you for the world that awakes
In the dawning light that breaks
And for the sunlight kissin' my face
Thank You And for the stars out on parade
At the ending of each day
So even in the dark I'm sayin'
Thank you"
16. Song For The Thankful - Avi Kaplan
"Goodbye darkness hello to the light
Every morning is an end to a night
Every season is bound to bring a change
There's a new chance given every day"
Spotify Playlist of Thank You Songs
Continue Reading: The Top 7 Upbeat Songs for a Dance Party